Deeper into the 9's we go, with an assiduous quest for 8's!
Sean has been a long time National Speed client and GM performance car fanatic, owning and restoring a gorgeous 1964 Nova SS, and for the past couple years, his dedicated performance car, a Mosaic Black Metallic 2016 Chevrolet Camaro SS.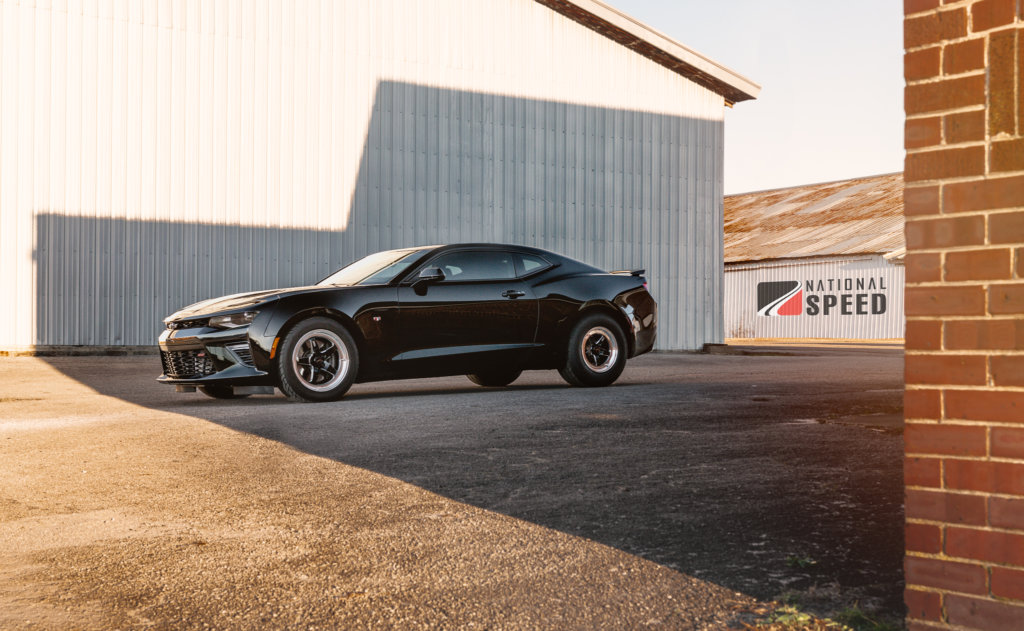 For the latest evolution of Sean's never-ending quest for more power, a simple goal was laid out: 850+whp on 93 octane.
The car has lived through several iterations over the five years of Sean's ownership, starting from a bone-stock, brand new platform straight from the dealership. While all was fine for a while, Sean had a craving for something more, and after spending multiple weekends at the dragstrip, the need for more power could not be contained.
With the original engine-out build yielding him some great results. throwing down a tire-slaying 9.98 quarter mile at Coastal Plains Raceway Park Dragway, it was clear the existing setup needed to be updated. Unable to suppress the desire to see how far we could really push the LT1, a plan was set in place to completely tear down and rebuild the 6.2L LT1...for the second time.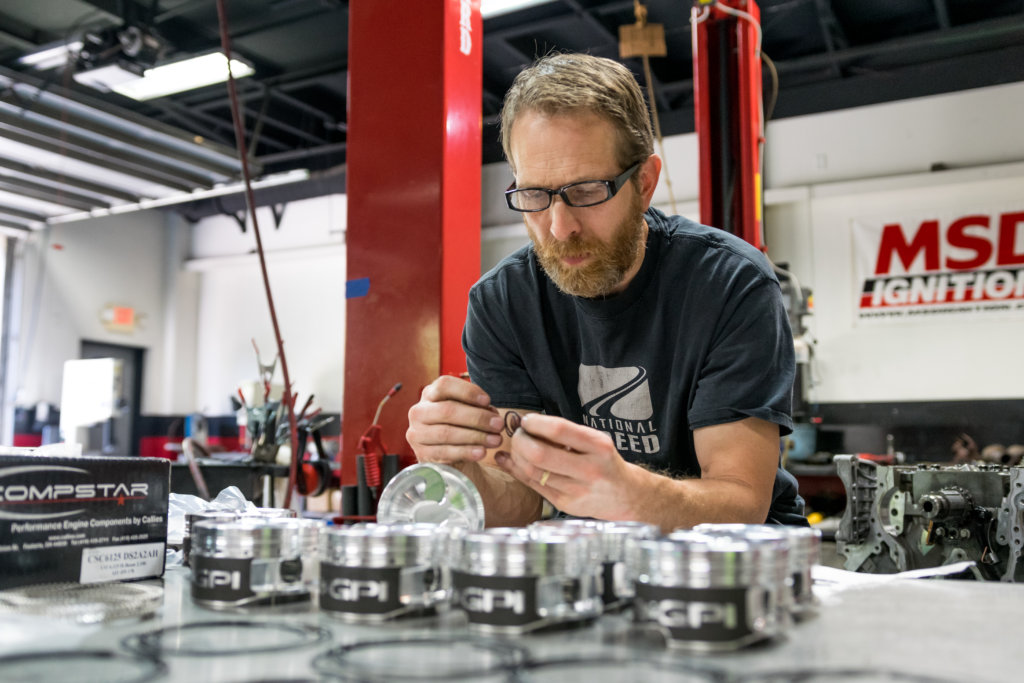 With the Camaro back in the shop, our Performance Technician, John, made quick work pulling the engine from the car, tearing it down to the bare short block. From there, he meticulously gapped each piston ring to the exact spec needed and in went a Gwatney Performance Innovation complete drop-in piston & rod package. This specific package includes Diamond Pistons 2618 pistons with rings, Callies Performance Products 6.125" connecting rods, connecting rod bearings, heavy duty wrist pins, locks, and rings. To compliment the new pistons and rods installed, in went a custom designed 5150 billet-core VVT camshaft from Cam Motion.
While John was working away on the bottom end, we tapped the great team at Gwatney Performance Innovation again for their ported cylinder head service and installation of Brian Tooley Racing valve spring set. Once the heads were finished with their revamp, John finished up the engine internals with a COMP Cams high pressure fuel pump lash cap, OEM LS7 rocker arm pad, and all the various gaskets and seals to complete the installation.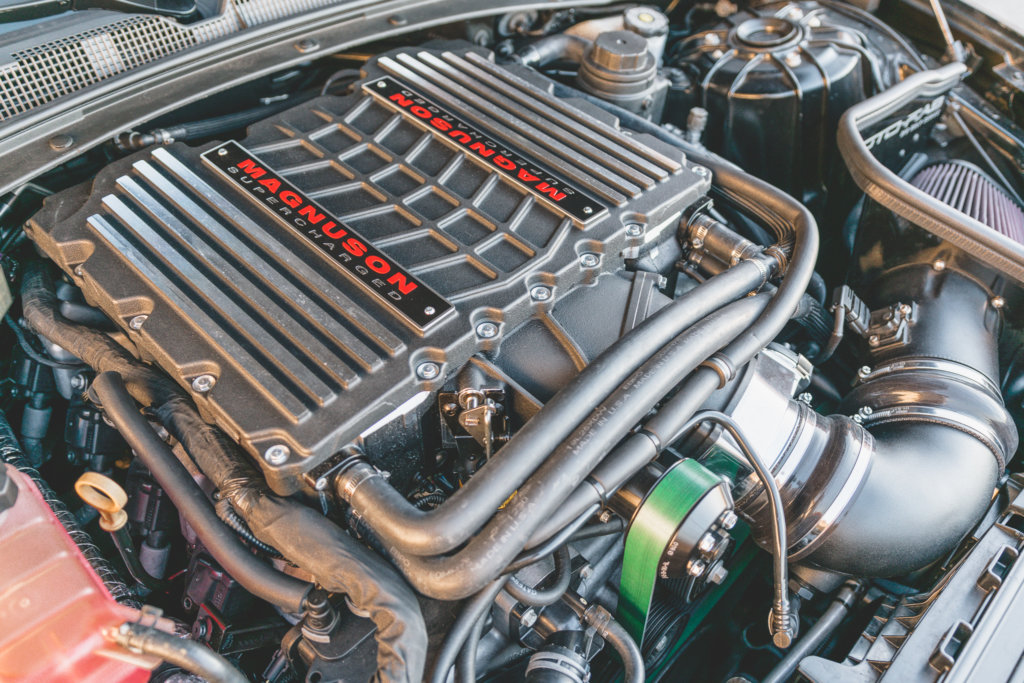 With the internals beefed up and the motor dropped back in, it was time to work on some more power! While Sean was able to make a solid 740.05whp & 694.24lbft on E50 at only ~12.5psi on his old setup, a Magnuson Superchargers Heartbeat TVS2300 supercharger, we decided to up the ante and go with an even bigger setup from Magnuson Superchargers, the Magnum DI TVS2650R! To dial in more boost, a smaller upper pulley was needed, so John swapped out the existing upper pulley for a smaller 80mm unit, then added a 103mm SD103LTX throttle body upgrade from Williams Performance, allowing the most amount of air into the TVS2650R. Finishing up the engine build, John installed a set of LTR7IX-11 spark plugs from NGK Spark Plugs attached to a set of premium spark plug wires from Katech.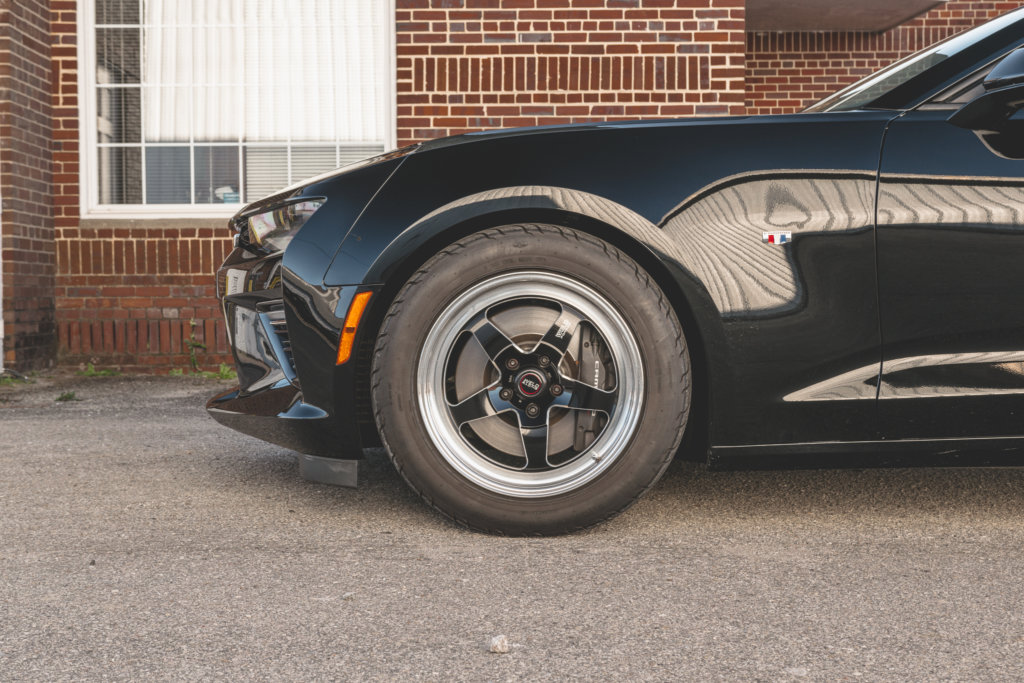 With the drivetrain set, it was time to figure out how to get the power to the ground. The stock wheels, control arms, and wheel & brake hub setup were all removed and replaced with a 15" conversion from Carlyle Racing. The stock set was quickly replaced with a set of gorgeous WELD Racing 15x10 S71B Non Beadlock wheels wrapped in Mickey Thompson Performance Tires & Wheels 275/60/15 ET Street S/S radials. To help the car stage correctly and to get heat into those new meaty tires, a line lock kit from SJM Manufacturing, Inc. was installed allowing the front brakes to lock up independently from the rear brakes.
With all the parts installed and mechanical work wrapped up in the shop by John, our Calibration Assistant, Matt, strapped her down to the rollers for Vlad to perform a custom calibration via HP Tuners. With 93 octane in the tank and the Magnuson TVS2650R delivering around 16psi, Vlad and the National Speed team were able to increase the LT1's output to a kick-ass 863.71whp & 742.04lbft!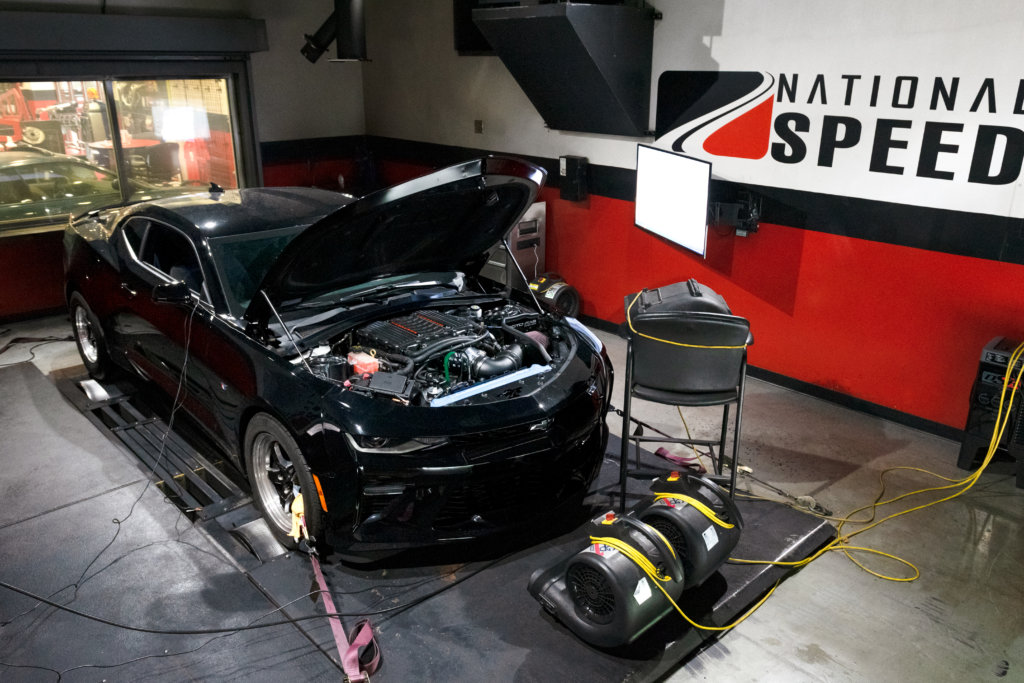 For Sean, power has come in stages, originally seeing 546.80whp & 545.77lbft with bolt-ons, 740.05whp & 694.24lbft with the first build, and now with the current setup, 863.71whp & 742.04lbft! With the factory direct-injection system being the only limiting factor in this build, the temptation to switch over to LS-based port-injection is already on Sean's mind. Hopefully we will see him back here for more fueling upgrades and tap into the 900-1000whp range, finally reaching his goal of 8 second quarter mile times!
Reach out to National Speed today to see what we can do for you!