Many people dream of being able to cross the quarter mile line in under ten seconds, and now most days with enough determination and work you can make it happen. However, things start to change beyond that.
Torsten came to us with one of the greatest platforms for attempting the feat of a monster quarter mile time, a 2009 Nissan GT-R, and an ambitious goal, to design and create a car that is both daily drivable and able to achieve a quarter mile time in the low 8 second range. We were happy to oblige him and take on this project.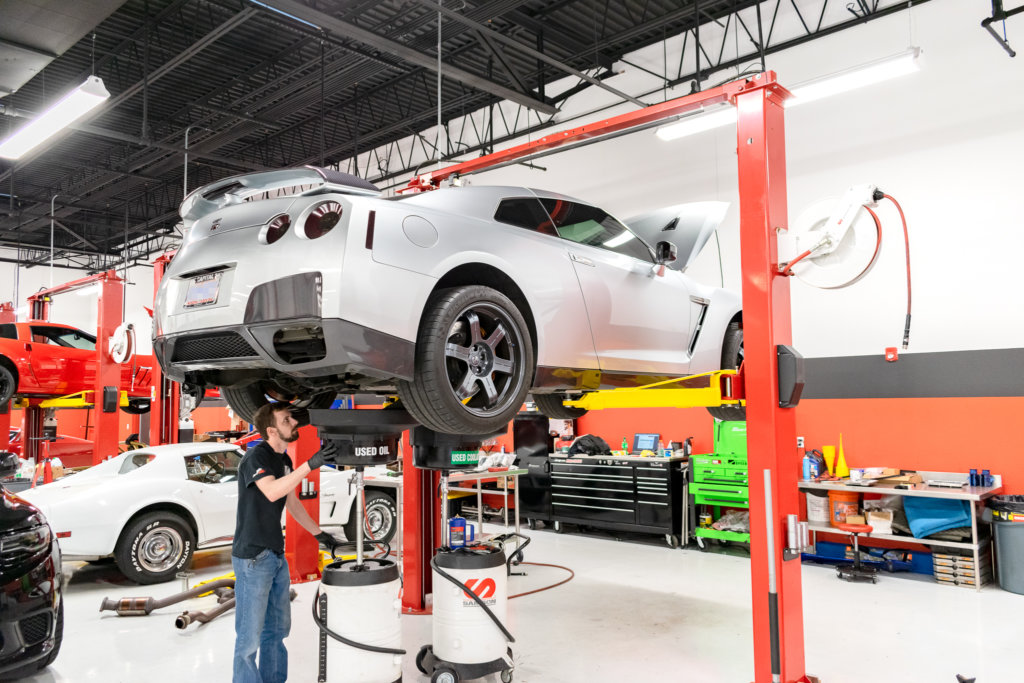 Our Performance Consultation team met with Torsten to create a game plan to make his dream of an 8-second daily a reality. It's always a pleasure to work out the vision with our clients. With Torsten wanting the best of both worlds, a daily driver with a blistering quarter mile time, our build team began from the bare bones. The VR38DETT was pulled from the bay and was replaced with an Alpha Performance 3.8L Short Block to create a near bulletproof base with 1000hp+ potential for this monster daily.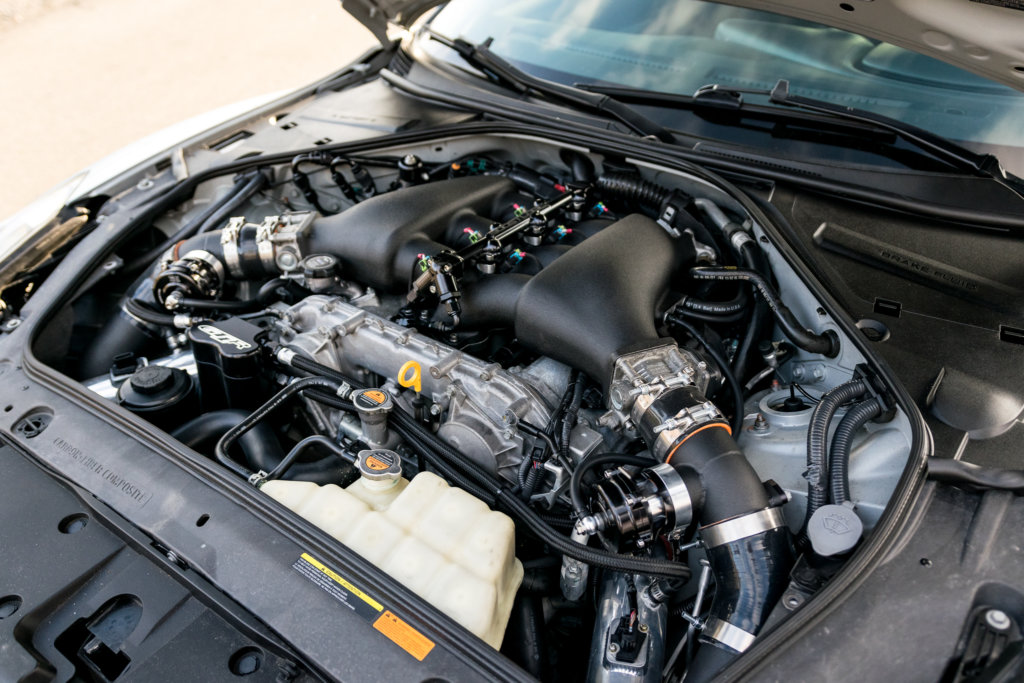 Topped with a Boost Logic V2 intake manifold with 12 Injector Dynamics ID1050x injectors, ported heads from HeadGames Motorworks were installed along with Stage-2 camshafts from Kelford Cams and a GSC valvetrain to finish up the top end with strength and durability.
To crank up the boost, the stock turbos were replaced with quick spooling Extreme Turbo Systems G-Series GTX3582R Gen-2 Turbochargers.
Alpha Performance also supplied the Omega twin-pump brushless fuel pump system along with other fuel system components from T1 Race Development and COBB Tuning, completing the fuel system.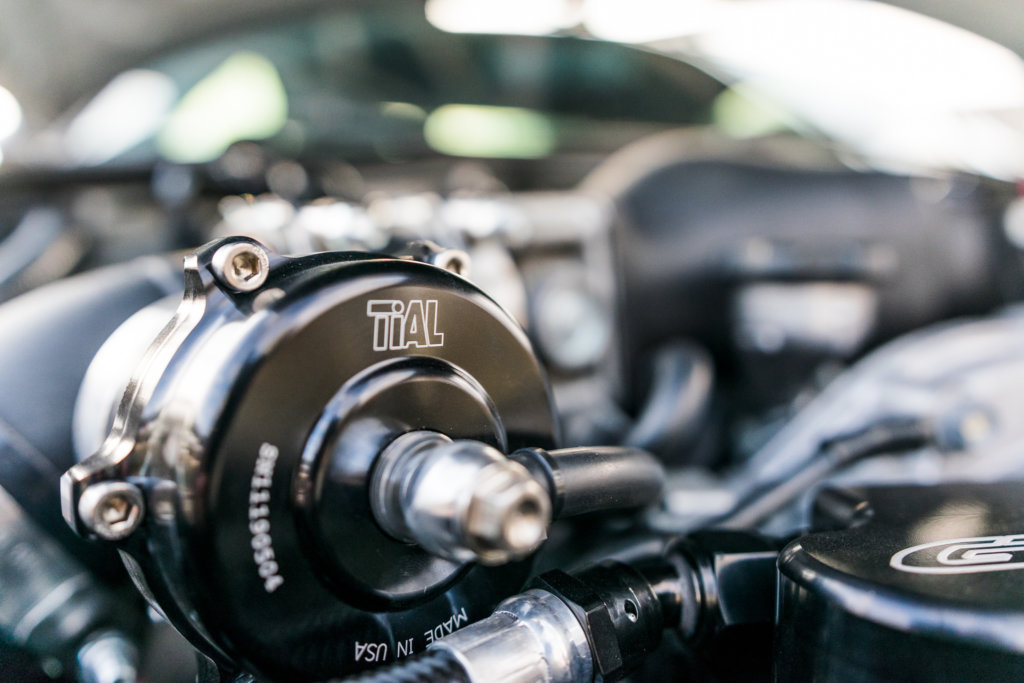 In order to let her eat, we have to let her breathe, and with an Extreme Turbo Systems race intercooler system with TiAL Sport Q 50mm blow-off valves, we were able to support the turbo system and achieve our 1000HP+ goal. Our friends at Extreme Turbo Systems also supplied the 3.5" to 4" Pro Series Y-Pipe to 4" Exhaust, getting us that signature VR38 sound.
Keeping everything together are ARP Fasteners and Genuine Nissan OEM gaskets, seals, and other miscellaneous components used to assemble the engine. With the end product being a daily driver that is able to hit Torsten's goal of low 8-second passes, we had to make sure that this engine was solid and efficient for run after run, followed by the drive back home.
The team at Jack's Transmissions put together the perfect gearbox for this build, a fully built Drag 1000 GR6 Transmission, taking all the raw power from the Alpha VR38 and sending it to all four wheels.
In order to put all this power to the ground successfully and reliably, we tapped the team at Driveshaft Shop to get a 1000HP+ Pro-Level rear axle, hub, and differential stub kit built and ready for Torsten's GT-R. Tuning the all-wheel drive system is key to a successful launch, so we used a STM Tuned AWD controller to fine tune the power delivery.
To help Torsten control this beast, we finished up the build with an Alcon big brake kit in the front and rear and wrapped his wheels with some sticky Toyo R888R Tires.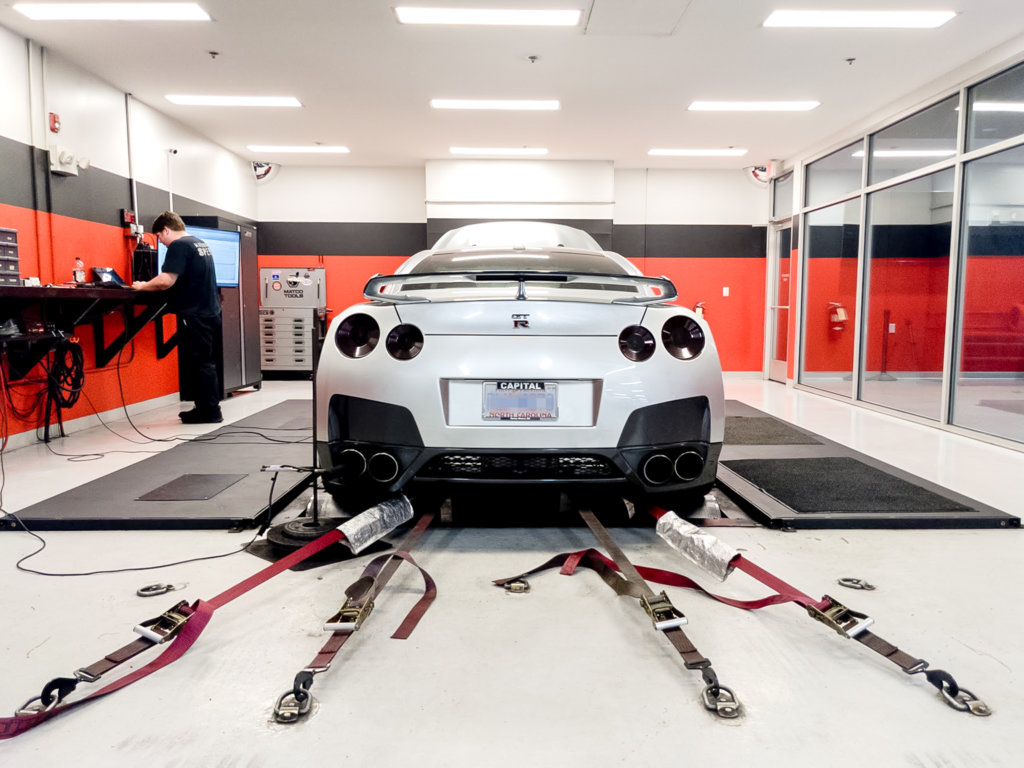 With all the pieces finally together and ready for tuning, Torsten's GT-R hit our in-house dyno to see what it could do. Using the COBB Tuning Accessport V3 with TCM Support, our tuning team calibrated the system for Flex Fuel capability for ultimate control over the car and tunes. For our dyno tests, we would be testing with standard 93 octane and E85.
Strapped down and with our ears singing with the glory of it's fully built VR38, Torsten's GT-R exceeded our goals and laid down a mighty 1,355whp and 972lbft of torque on E85 and a comfortable 882whp and 664lbft of torque on your everyday 93 octane.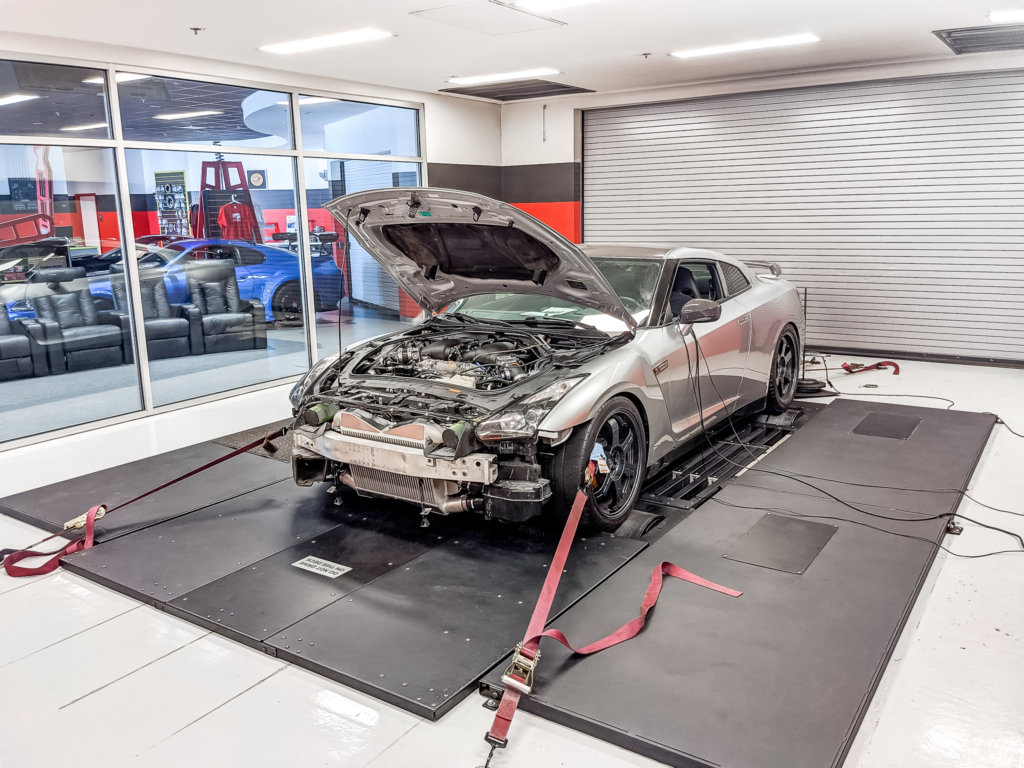 To celebrate, we unstrapped the car and took it out for a quick shoot and loved everything we saw. This GT-R is truly a wolf in sheep's clothing.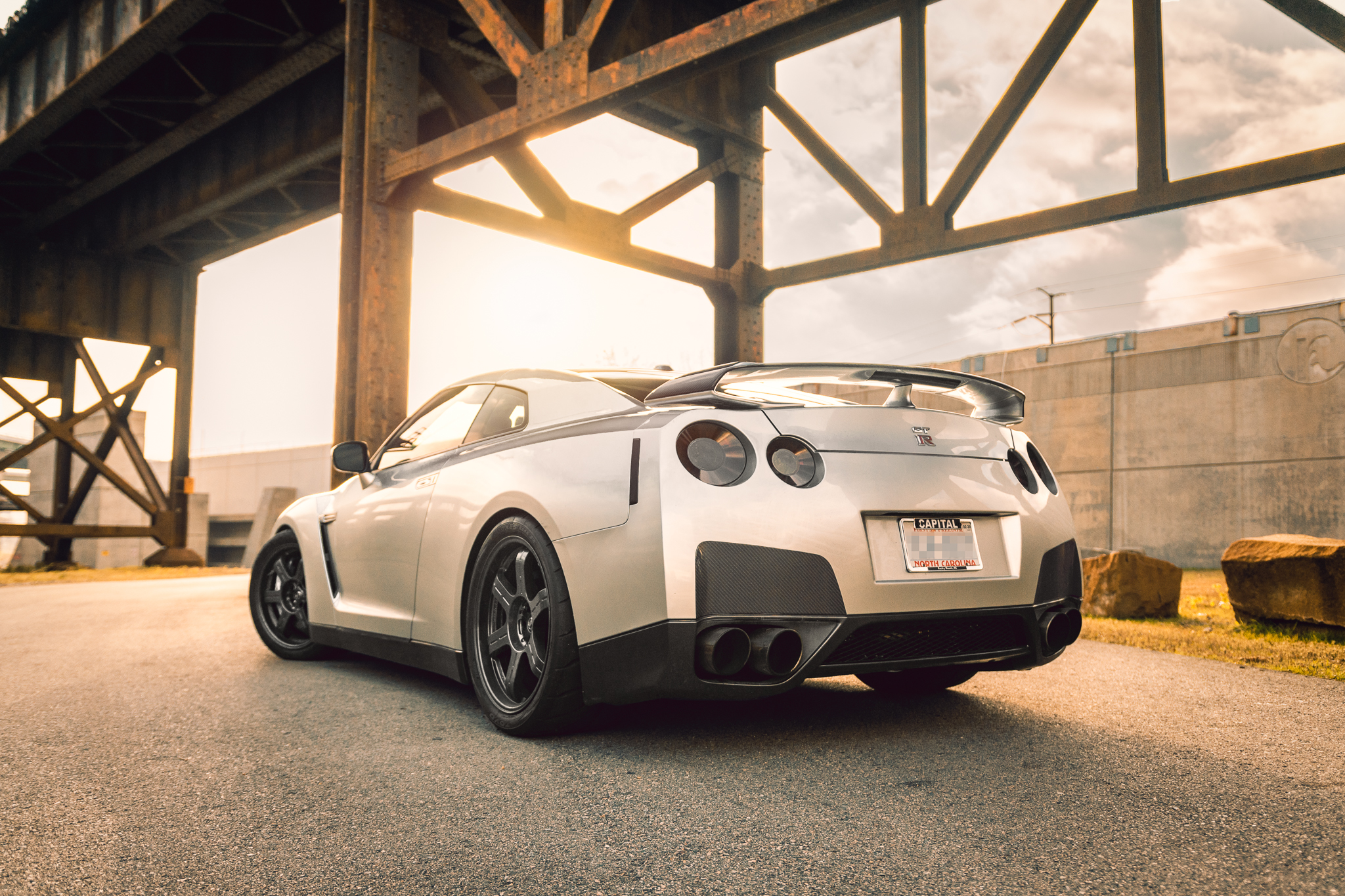 With the beast built and our goals achieved, we're looking forward to seeing what Torsten and his GT-R can do at the drag strip. Knowing the great things our team can do, we expect to see a low 8 slip in the very near future.
Torsten's GT-R build is a reminder that no goals are unachievable with the right team and determination.
For a closer look at this build, take a look at the full gallery.
Reach out to National Speed today to see what we can do for you!