Ford | Mustang : December 10, 2019
Zack brought his 2017 Ford Mustang GT back in to have the Coyote 5.0L taken up a notch! And with the results coming in at an additional 300whp, we'd say that qualifies...
Back in July, we set this S550 up with a set of Stainless Works long-tube headers and a custom dyno calibration by Vlad via HP Tuners, resulting in a nice round 428.02whp & 423.45lbft. Solid results! But after just a couple weeks, Zack was already itching for more.
So, Zack brought her back in to have Coyote put under a little pressure! Up first, Alex installed a Gen-III 2.9L twin-screw system from Whipple Superchargers equipped with a 3.625" upper pulley, billet oil pump gears from Modular Motorsports Racing - MMR, a set of LZTR7AIX-13 spark plugs from NGK Spark Plugs India, along with all the miscellaneous OEM Ford components to bring it all together.
With the mechanical work wrapped in the shop, Matt strapped her down to the rollers for Vlad to perform a recalibation via HP Tuners. The results? 733.39whp & 565.60lbft at 12psi on 93 octane! That's a peak gain of 305.37whp & 142.15lbft over last round (see overlay graph in picture stack), and over 350whp & 250lbft at redline!
It's safe to say that the new performance should keep Zack entertained for more than a couple weeks this time.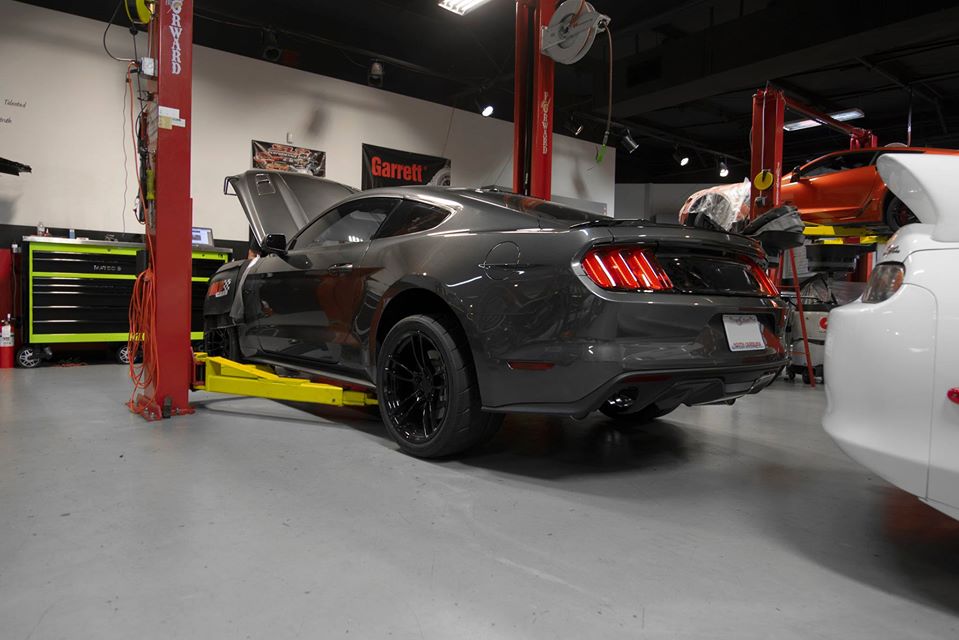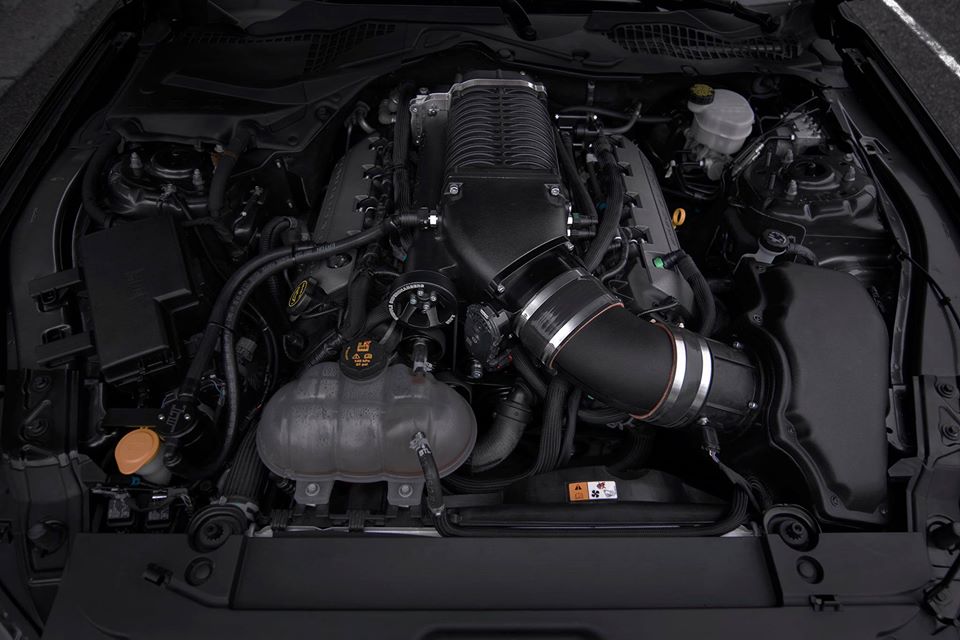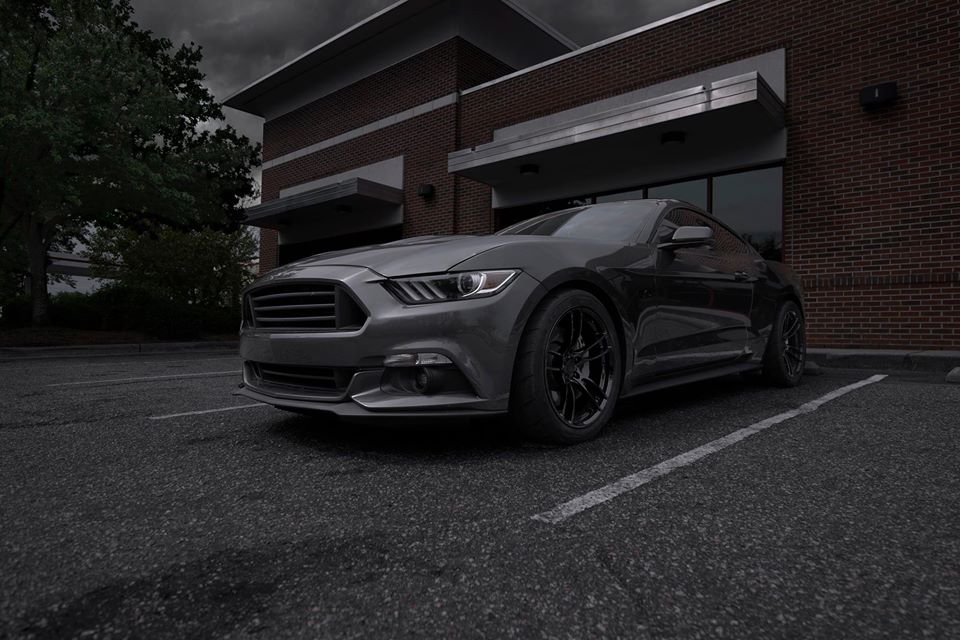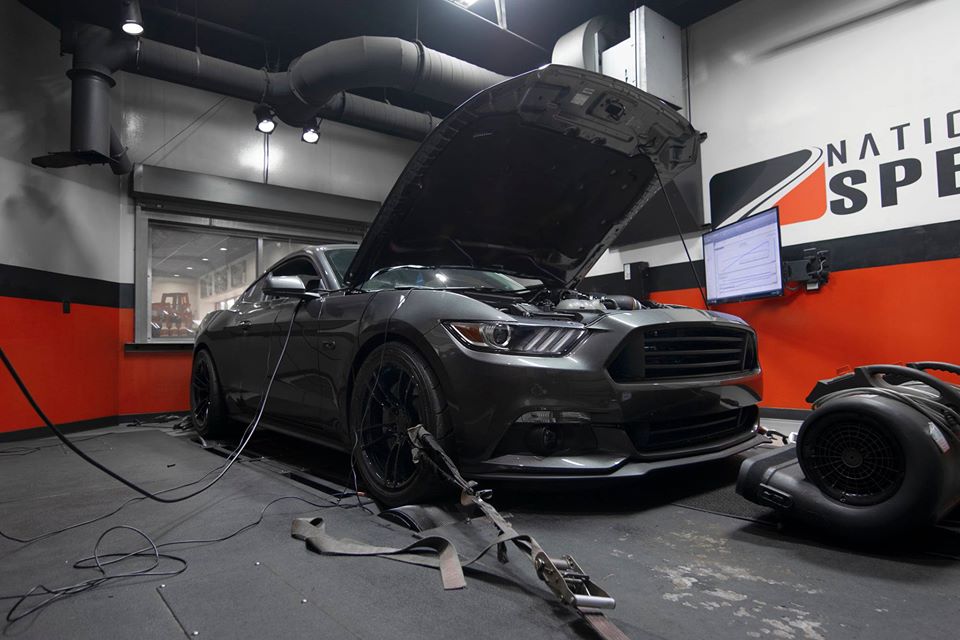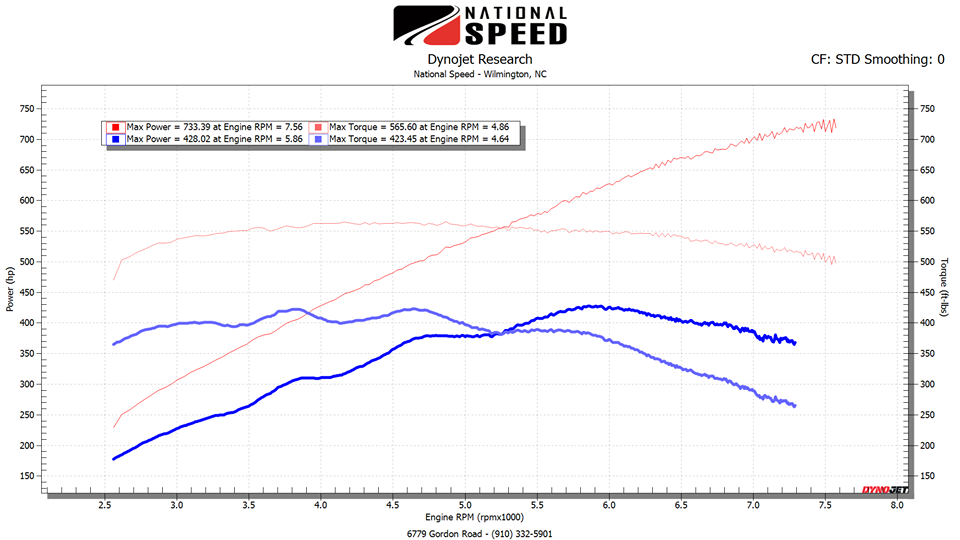 Reach Out Today To See What We Can Do For You!