SELECT YOUR Mustang GENERATION BELOW
FOR PACKAGES & PRICING
Ford Mustang
Whether you are sporting the torquey EcoBoost, the rowdy 5.0 Coyote, or a screaming 5.2 Voodoo - we can make your Mustang sing with an array of performance, handling, and styling upgrades!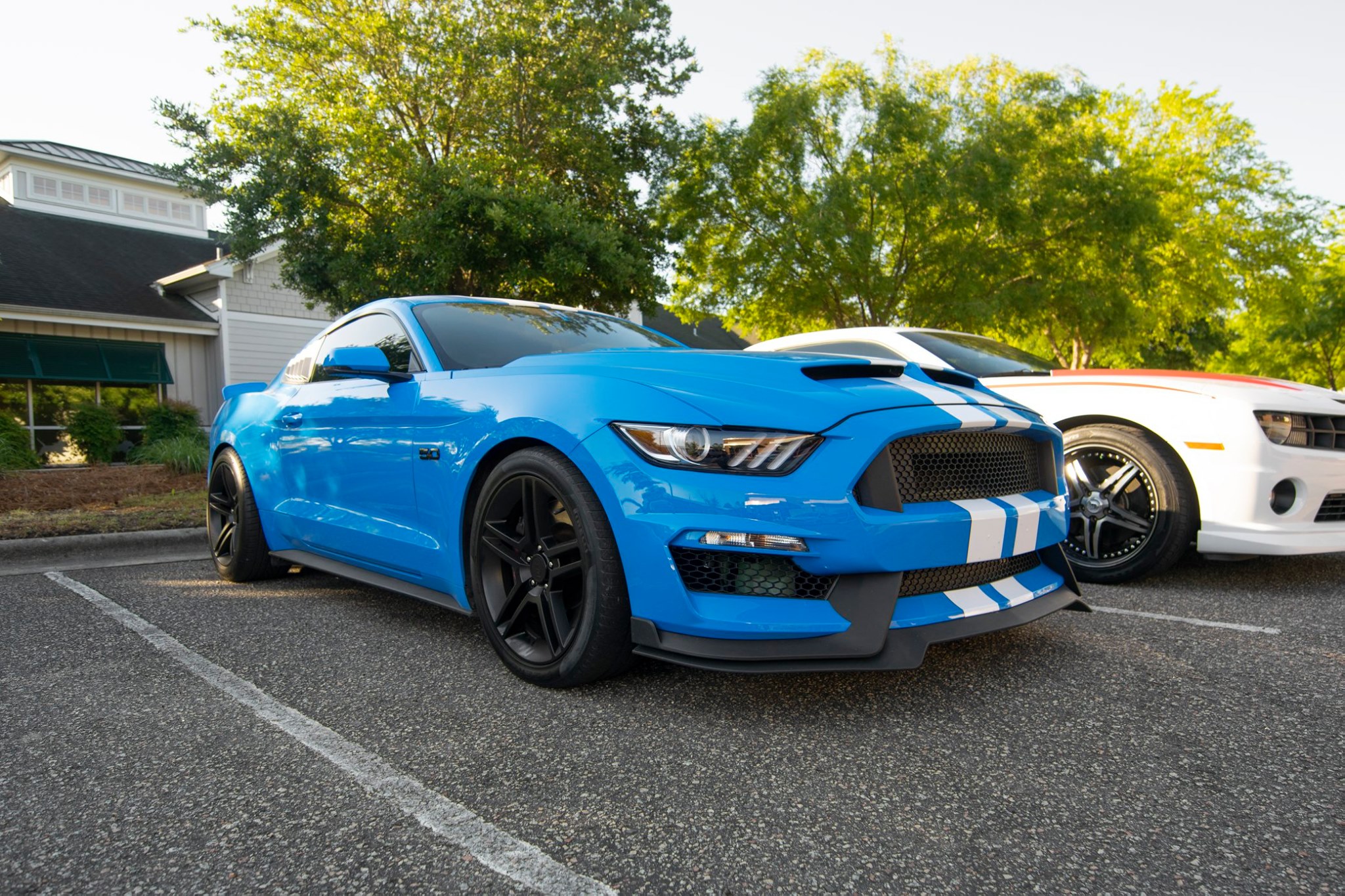 Our Focus Area
National Speed works on all Mustang models from 1999 through today's newest releases. Including EcoBoost, GT, GT350, GT500, Bullitt, and Mach1 trim levels.
Each generation features a variety of powertrain options that are begging for more and we want to help you unlock the potential.
If you have a year/trim level that is not mentioned above, contact our team to learn about potential options for you.
Performance Modifications
From dyno tuning, cold air intakes, long-tube headers, camshafts, exhausts, superchargers, turbo kits, brake kits, and everything else in between, we have the knowledge and experience to transform your Mustang into an absolute beast on both the street and track!
We have engineered Staged Packages to meet the majority of enthusiast needs. Each package combines the experience learned from thousands of completed builds. We took that knowledge and experience, crunched the numbers from the dyno, determined which product combinations create the most repeatable and reliable results, and created National Speed staged packages. The Power You Want, The Reliability You Need.
Looking for something else? Have a free consultation with a member of our team to build a custom package to meet your performance needs.
Our Guarantee
As enthusiasts ourselves, we treat our customers as we would want to be treated. We are so confident you will be happy with the results, we offer a 12-MONTH/12,000-MILE WORKMANSHIP WARRANTY on all completed projects.
This guarantee not only applies to the work we perform on your vehicle, but also to your vehicle itself while in our care. All customer cars are treated like our own and kept inside under lock-and-key at night. At the end of the day, we always do what's right! Isn't it time you work with a speed shop who can say that?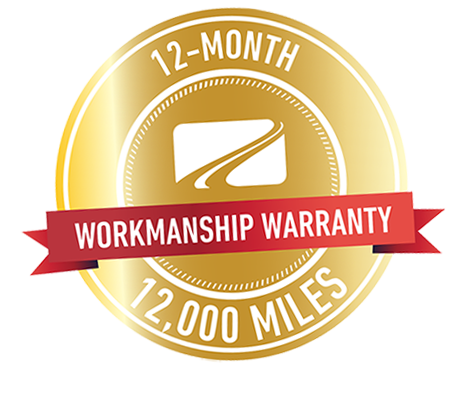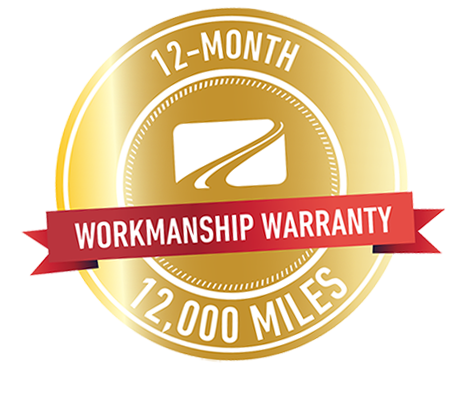 2018 Ford Mustang EcoBoost
A fantastic experience! I will be returning soon for more mods. Thanks to everyone for doing a fantastic job and keeping it fun while still being professional. See the guys soon. Sincerely, Bar Palmer
2006 Ford Mustang GT
I was amazed at the work and level of professionalism that was done to my vehicle and myself as a customer. I will be a repeat customer.
2005 Ford Mustang GT
I appreciate everything that everyone did for me, no one else has been able to figure out my problem and I took it to National speed and the very same day as planned I had the problem figured out, they are very nice and professional and efficient. 10/10
2018 Ford Mustang Shelby GT350
I've used National Speed several times on other vehicles. My choice for using them for this install was an easy one. The work was completed on time, the price quote was spot on and the results are fantastic. Great place to hang out with the big screen on Motor Trend with big comfy chairs. You won't be disappointed.
2013 Ford Mustang Shelby GT500
Great team work and all seemed very enthusiastic about helping me with my car and future projects as well!! Can't wait until the next project
2015 Ford Mustang GT
On 93 octane 7/11 pump gas, & with factory cats my2015 coyote mustang gt put down 756 whp & almost 600 lb of torque. Prior I had the whipple factory tune that made 641 whp. The results of the incredible staff & state of the art equipment has netted me 115 whp & get this 1-2 mpg increase. You operate an excellent business and will get all of my future work & many referrals. Thank you & God bless.
2016 Ford Mustang GT
Never left any doubt in my mind I chose the best speed shop in the area. others were unsure of the applications and outcome. delivered what was discussed and promised. I feel if I do have to return for any issue I will be welcomed not beat down.
2016 Ford Mustang GT
From my first email to Elrich, I quickly learned how knowledgeable he was about my car and what I wanted to do. George got me scheduled and was helpful in adjusting to my drop off time. Work was fantastic! With the new Ridetech coilovers and BMR sway bars and end links, my Mustang rides like a dream. Couldn't be happier with the entire staff. Even had my old parts boxed up to take home.
2016 Ford Mustang GT
The great crew at National got my Mustang riding straight and true. Charlie and Matt kept me informed on the progress of the repairs. Anyone looking for a super speed shop, should look no further than National.
2016 Ford Mustang GT
I came in with wanting a Dyno Tune for my 5.0 and that was it, I left with much more than that. I was greeted by a gentleman named Elrich who turned out to be amazing! He showed me around the shop and talked to me about the awesome projects they're working on, he then sat down with me watching my car get tuned and assisted in answering my questions on taking my car to the next level. He got me a quote for my next steps in my car and will definitely be keeping my project build with National Speed... 10/10 experience overall!
2016 Ford Mustang Shelby GT350
It is such a friendly place almost feel like family and very professional So I'm not going anywhere else.
2017 Ford Mustang GT
It was fantastic. Such a state of the art shop. They know what there doing. Would recommend this place to anyone. Plus having the awd dyno is an awesome touch.
2017 Ford Mustang GT
Awesome job on my car! I will go to National Speed for any of my future mods!
2018 Ford Mustang GT
Second vehicle you have taken care of for me!! Spring install was as simple as handing over the keys, always trust everyone who works there! I'm extremely busy at my job, Elrich at the richmond location even called me to get the deposit up front, a great reminder as every day is around 14 hours for me. Thanks to his communication and them working in me the suspension was installed a day before my wheels arrive. Perfect timing! Thanks for all you do!
2018 Ford Mustang GT Premium
The folks were very knowledgeable and open about sharing information and showing me real example projects in the shop. They did what they said they were going to do, when they said they would do it all at a reasonable price.
2018 Ford Mustang Shelby GT350
2 things stand out to me with my experience at National Speed. 1.) How nice and helpful everyone was. Not once did I call and get an attitude or feeling the person was too busy to communicate with me. 2.) How nice and clean the shop was…I want to thank Elrich, Jordan, Matt and Josh for making this a pleasant experience. I have already reached out to Elrich about some near future stuff :-) Now I am just waiting on yall to make one of those super cool FB posts about my car for me to share with all my friends!! ;-) Seriously though, thanks again for everything, look forward to future business and projects!
2017 Ford Mustang GT
It was a great experience. Was super excited to have them come to Richmond and finally be able to have a performance shop local to all of us. We have already planned the next mods and I won't take any of my future cars anywhere else but here. 10 out of 10 experience.