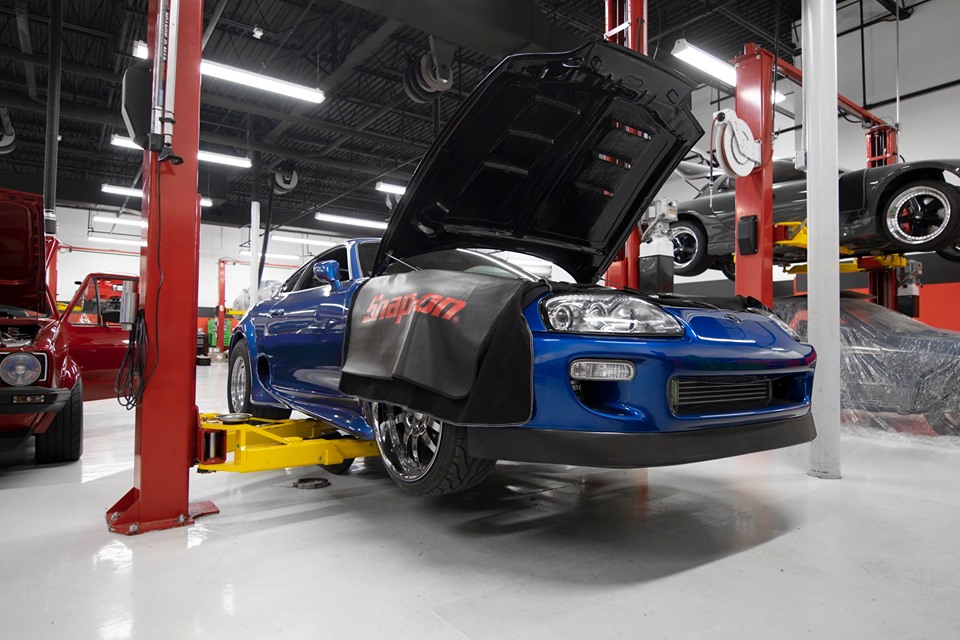 Hector's beautiful 1995 Toyota Supra is in for an updated turbocharger system! While the previous setup was generating a healthy 1,058whp on C16, the T6 frame Precision 8385 turbocharger wasn't offering the usable powerband Hector was after for street usage.
So, Archer is setting this built 2JZ-GTE up with a Virtual Works Racing T4 turbocharger manifold, Precision Turbo & Engine 7675 turbocharger, TiAL Sport MV-R wastegates, custom fabricated dump-tubes, and all the fabrication work needed to adapt the new configuration to the existing intercooler & exhaust system.
After the mechanical work wraps in the shop, this JZA80 is hitting the rollers for Vlad to perform a custom calibration via AEM V2 EMS! Stay tuned for results!