Ford | Mustang : November 14, 2018
James brought us his gorgeous Redfire 2003 Ford Mustang SVT Cobra to get the factory Eaton M112 breathing more efficiently! After
Stiegemeier Porting Services
performed their full Stage-VII service on the 1.8L supercharger -- including supercharger casing, plenum, and throttle body -- Louis reassembled the Terminator, and then she hit the rollers to get dialed in by Vlad via SCT X3.
Pre-work, she baselined at 425.83whp, and after the work and Vlad's calibration, output jumped up to a repeatable 488.64whp! While the peak gains show 62.81whp, areas under the curve showed nearly 75whp increase. Solid gains from efficiency & calibration alone! Side note, we don't have post-work torque gains to share, as our ignition pickup had issues during the runs.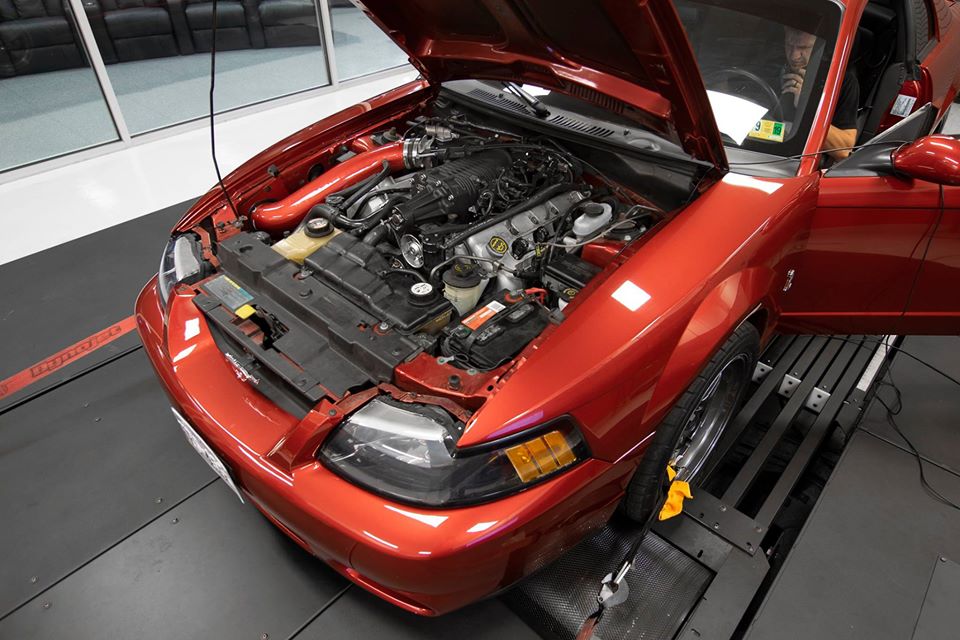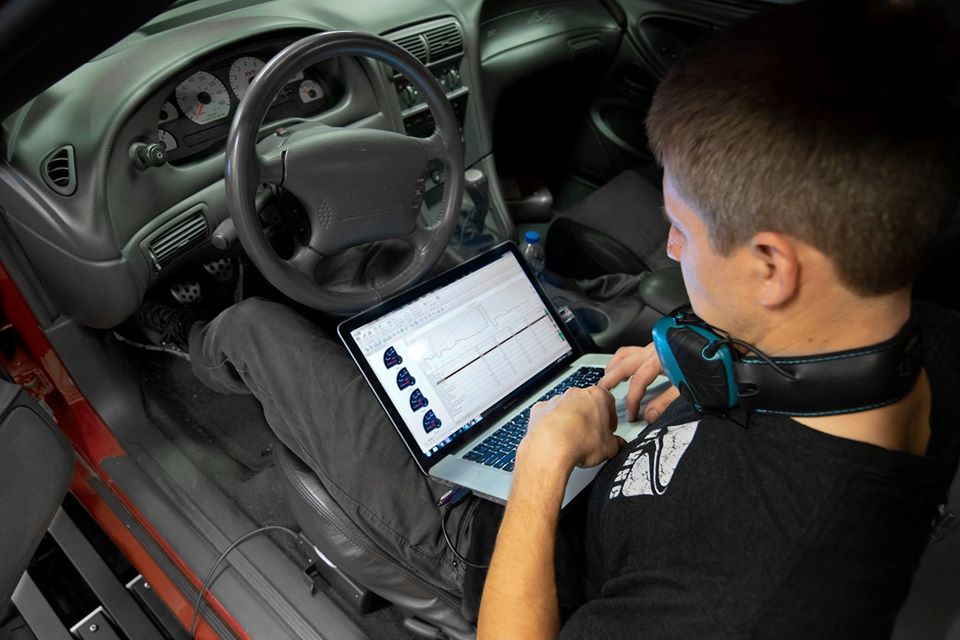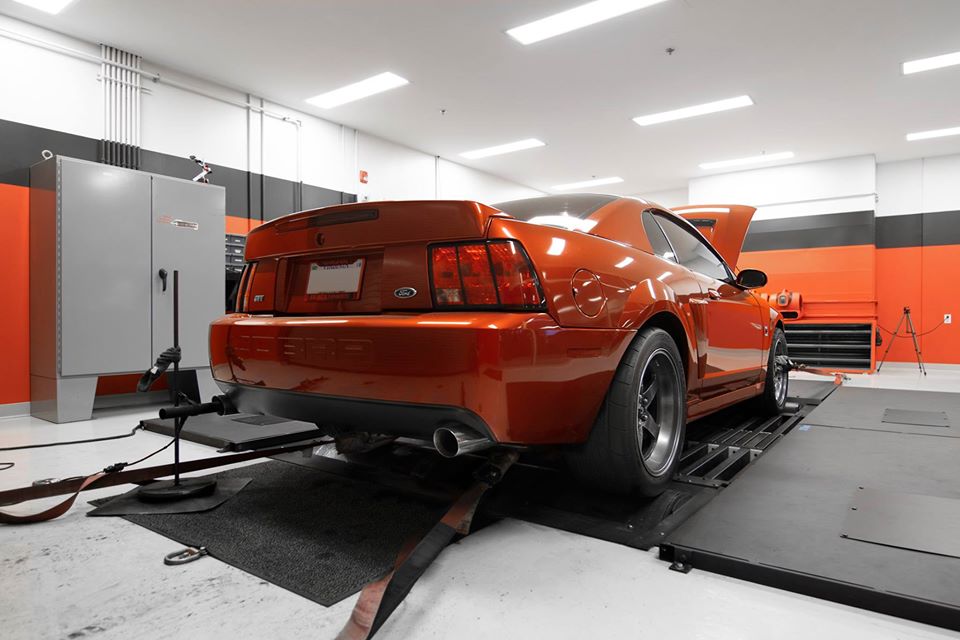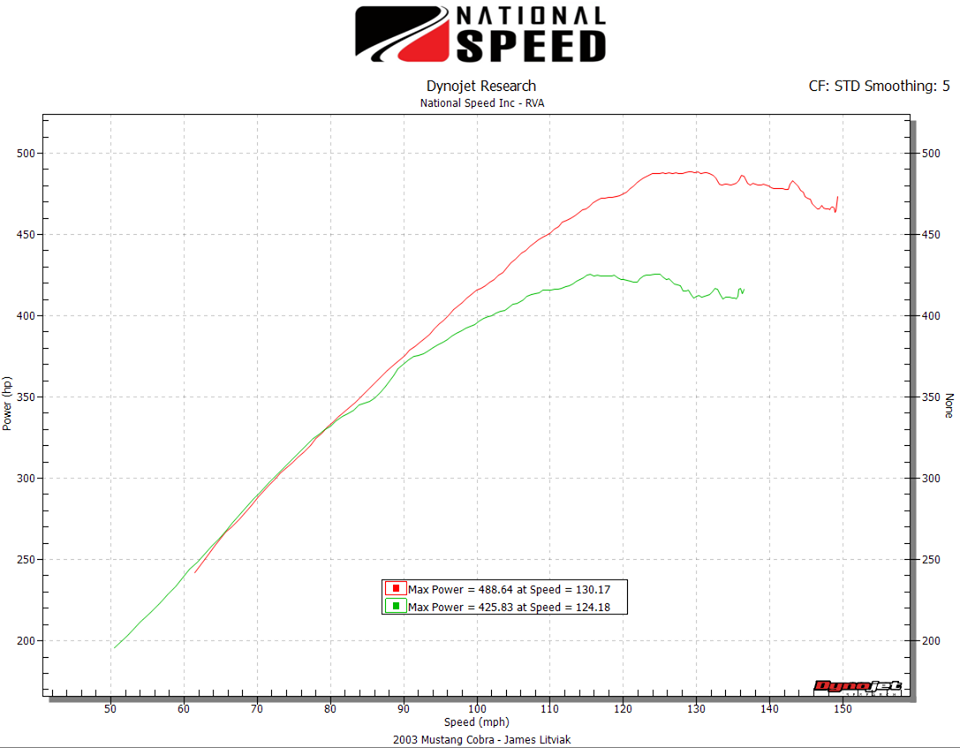 Reach Out Today To See What We Can Do For You!