Ford | Mustang : November 10, 2018
Back in June, Jason brought us his 2008 Ford Mustang GT to get the 4.6L 3-valve set up with an E-Force supercharger system from Edelbrock Performance, clutch & flywheel setup from McLeod Clutches, custom fabricated electronic cutouts utilizing Vibrant Performance and Quick Time Performance components -- and now, he's back in to have the wick turned up!
This round, John set the S197 up with a set of long-tube headers fromStainless Works, pullied down the E-force one step, installed a Walbro255lph in-tank fuel pump (TU282HP-2 direct fitment), and then switching it up to HP Tuners MPVI2, Vlad was able to extract 482.07whp & 428.74lbft! A gain of 54.87whp & 30.11lbft from last round! Solid results from this 3-valve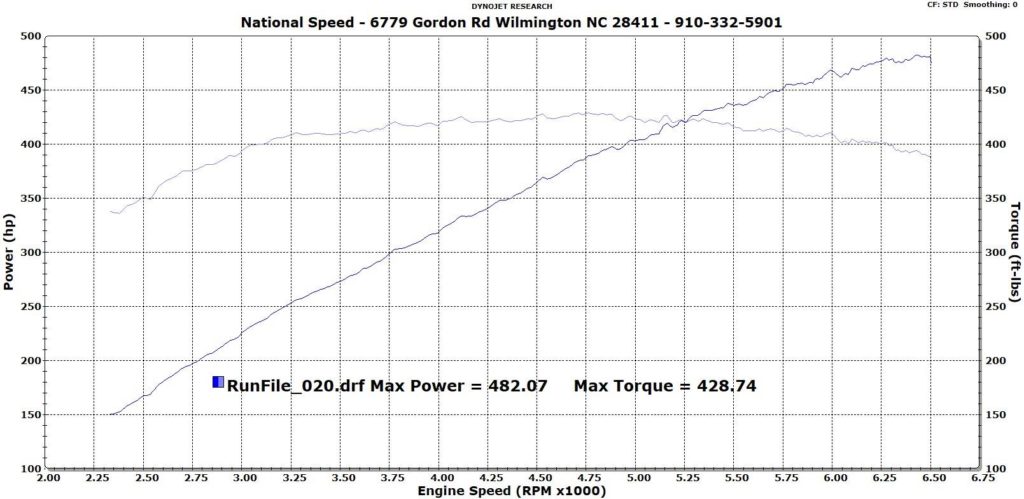 Reach Out Today To See What We Can Do For You!