Ford | Mustang : October 14, 2019
Daniel brought his 2016 Ford Mustang GT in to have her put under a little pressure! And as it turned out, this particular Coyote 5.0L is quite the factory freak...
Up first, Andrew installed a Gen-IV 2.9L twin-screw system from Whipple Superchargers equipped with a 3.750" upper pulley along with Stage 2 upgrades including a high-flow intercooler pump and billet Roval 132mm throttle body, billet oil pump gears from Modular Motorsports Racing - MMR, a set of LTR7IX spark plugs from NGK Spark Plugs India, along with all the miscellaneous OEM Ford components to bring it together, breathing through the existing 1.875" primary diameter long-tube headers from CORSA Performance, all transmitting through an RST clutch & steel flywheel setup from McLeod Clutches.
Then with the mechanical work completed, Matt strapped her down to the rollers for Vlad to perform a custom calibration via HP Tuners. The result? A repeatable 777.94whp and 593.71lbft at ~12psi on 93 octane, with a highest run of 791.51whp & 596.32lbft! From this exact combination of parts on 93 octane, these are the highest numbers we've produced on a factory Gen-II Coyote by a margin of ~25whp. Solid outcome all around!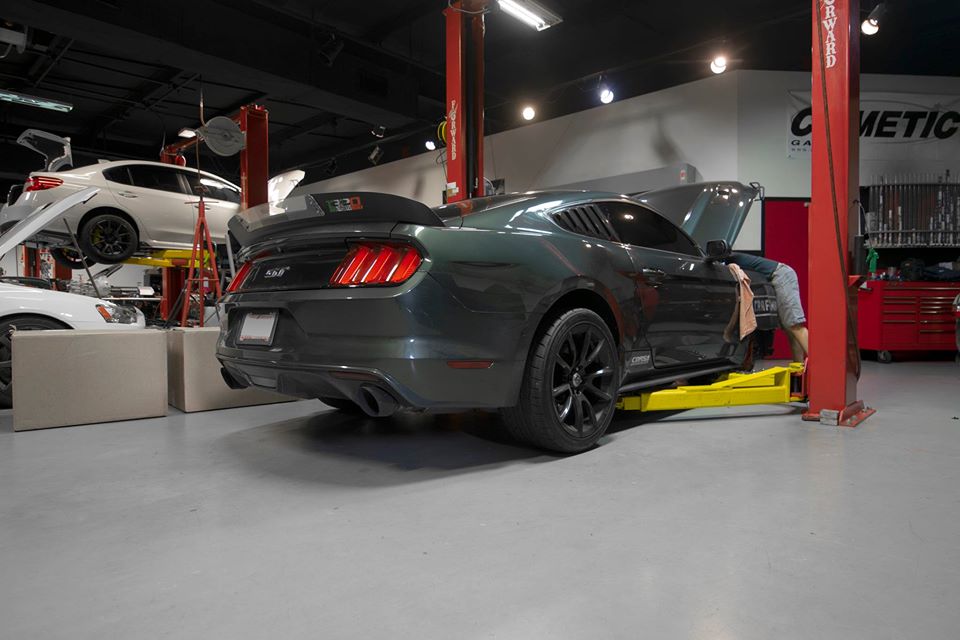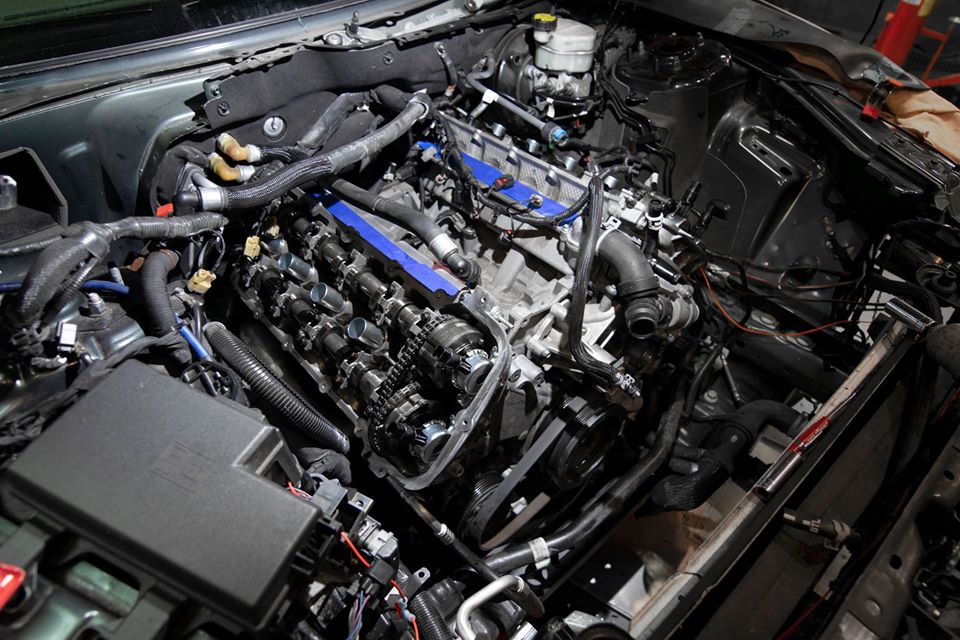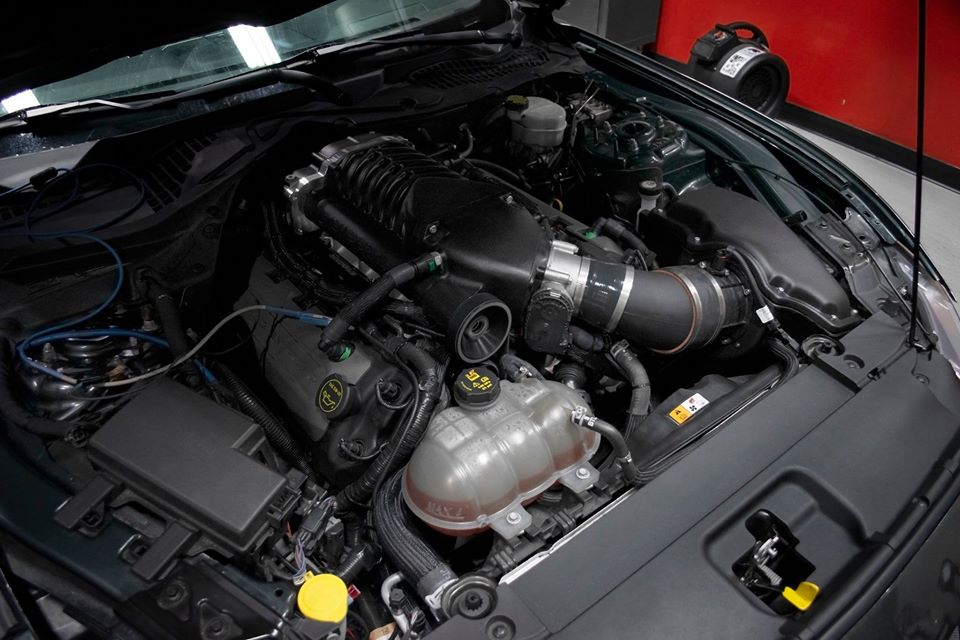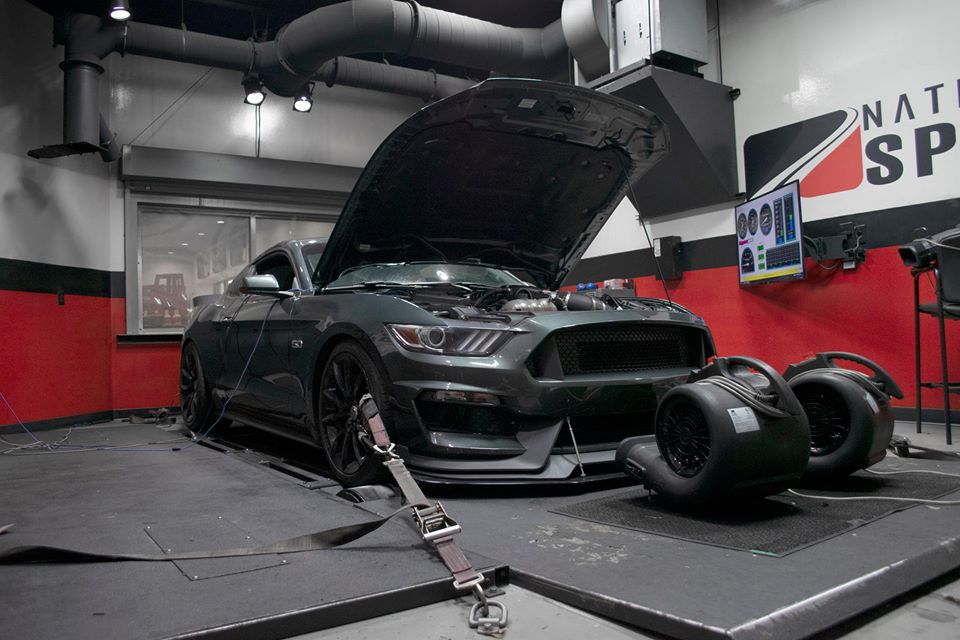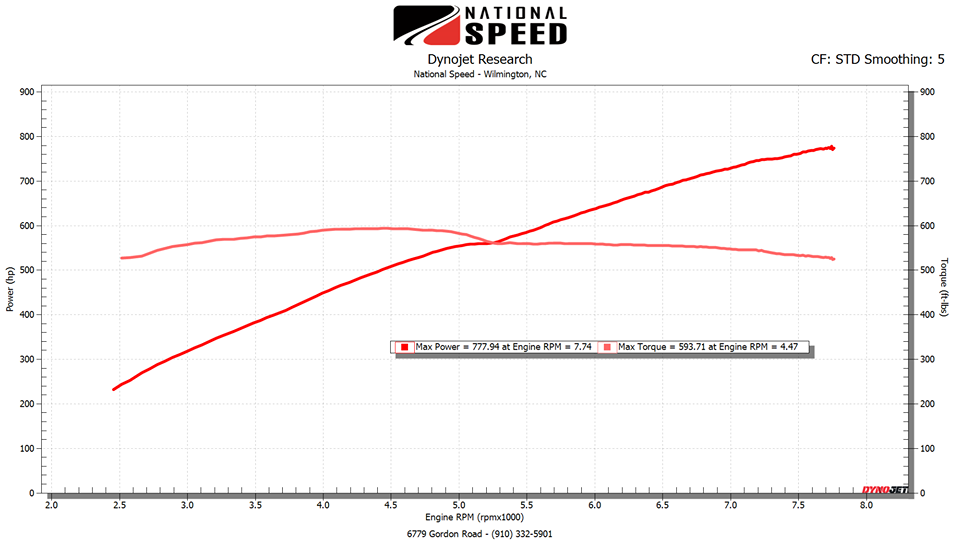 Reach Out Today To See What We Can Do For You!