Ford | Mustang : November 6, 2019
John brought us his brand new 2019 Ford Mustang Bullitt (painted in that unmistakable Dark Highland Green) to have the Gen-III Coyote 5.0L put under a little pressure!
Up first, Charlie performed pre-work dyno pulls to establish baseline numbers, then Justin proceeded with installing the TVS2650 E-Force supercharger system from Edelbrock Performance, billet oil pump gears from Modular Motorsports Racing - MMR, along with all the miscellaneous OEM Ford components to bring it together.
With the mechanical work wrapped in the shop, Charlie strapped her down to the rollers for Vlad to perform a custom calibration via HP Tuners. The result? 631.22whp & 624.74lbft on 93 octane, a gain of 171.68whp & 220.02lbft over baseline, even through the 100% factory exhaust system! Solid results all around!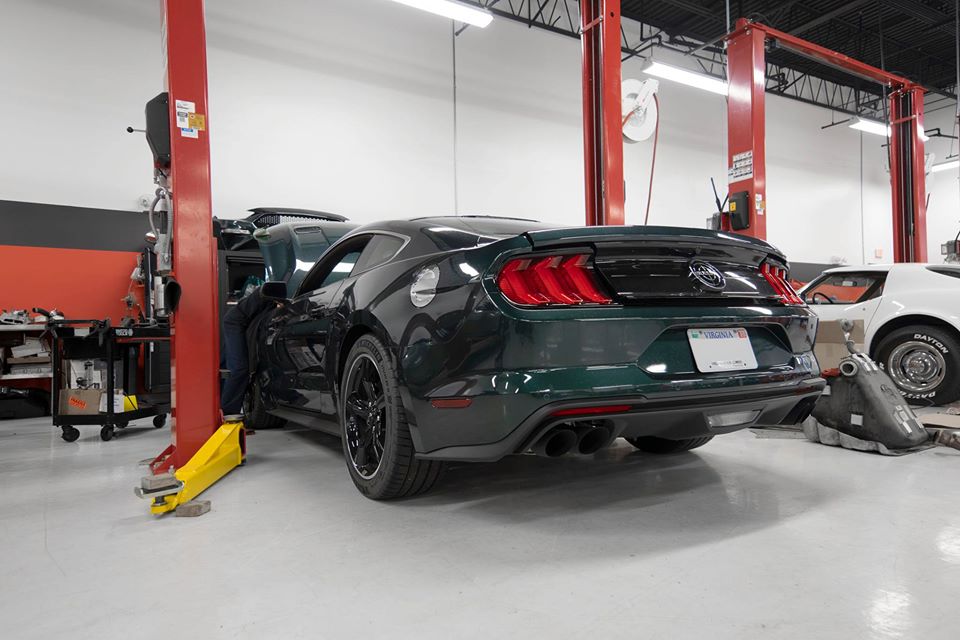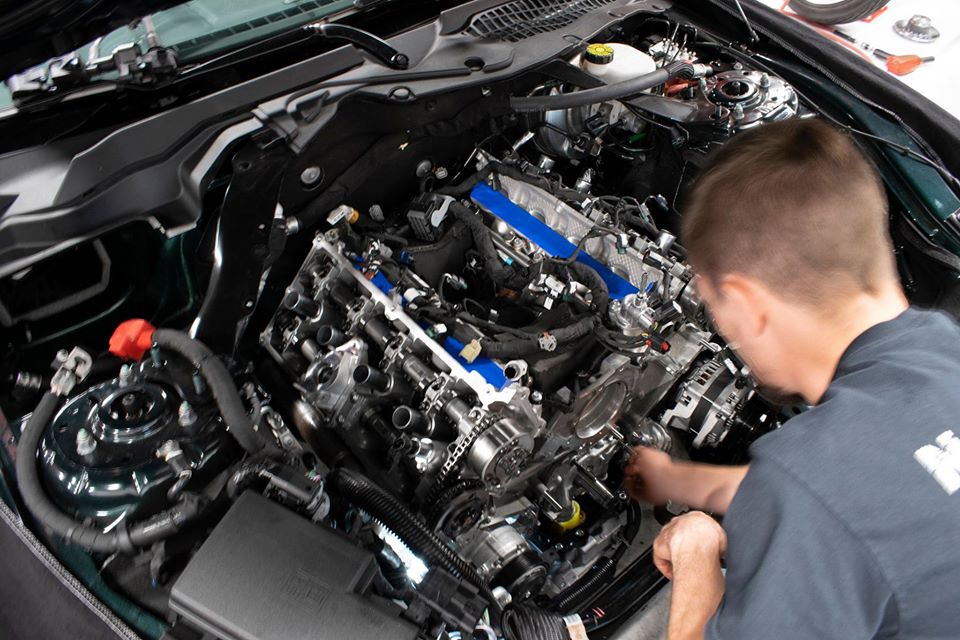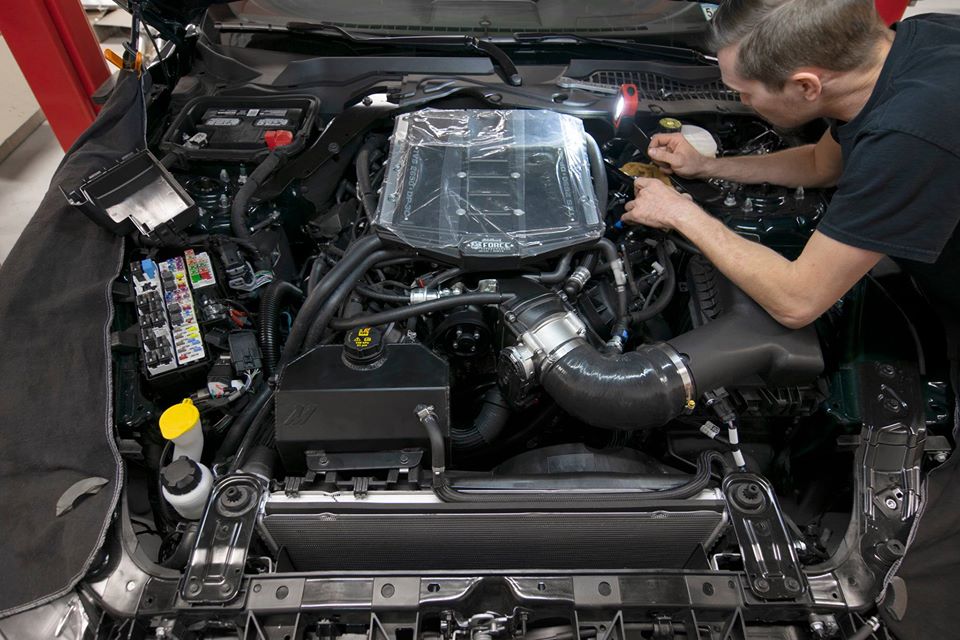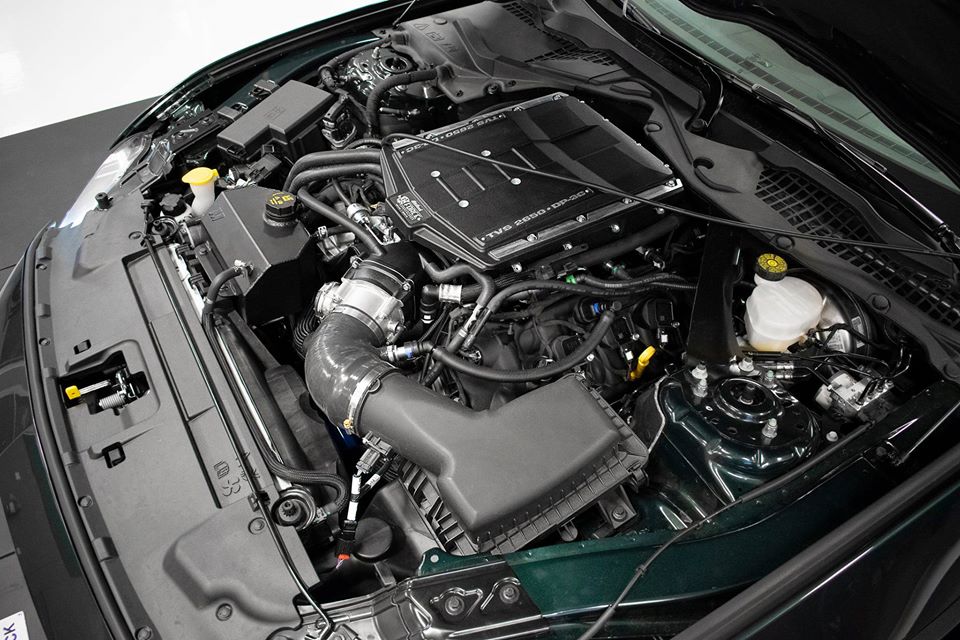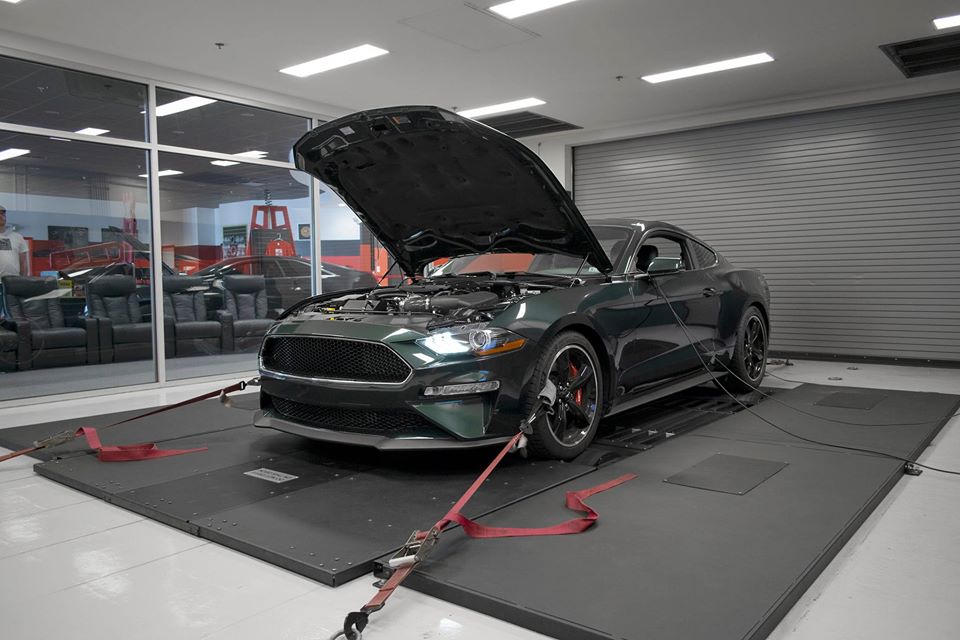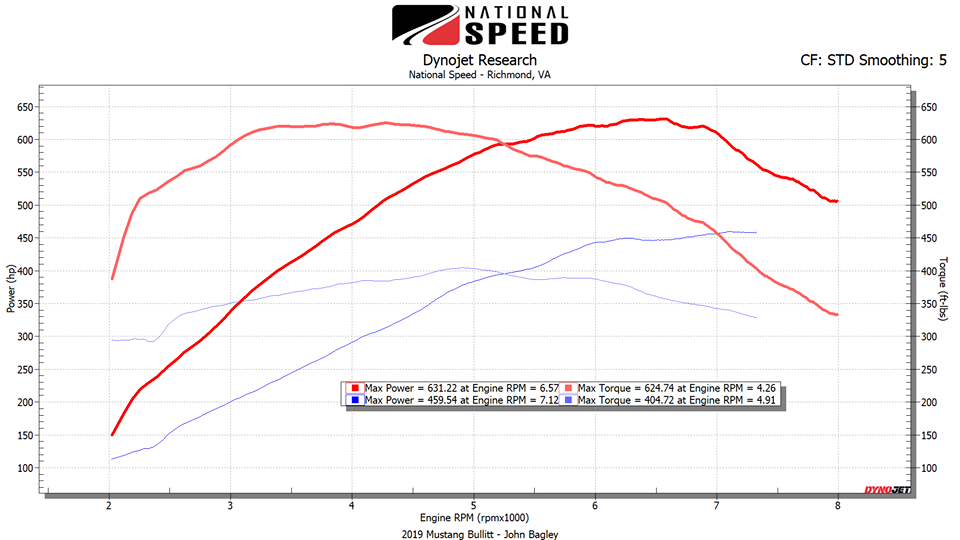 Reach Out Today To See What We Can Do For You!