Crown Victoria | Ford : January 2, 2020
Gen-II Coyote 5.0L, meet Crown Victoria...
Yes, this happened! A little backstory: Patrick absolutely loved his 2006 Ford Crown Victoria, but as most 2-valve 4.6L owners understand, the engine left a bit to be desired in factory form -- horsepower, torque, fuel efficiency, etc. So, Patrick had a few options to address the problem: build the 2-valve, swap in a 4-valve 4.6L (either '98-'01 Cobra, Mach-I/Marauder, Terminator), or spring for a Coyote. Obviously, Patrick wasn't messing around with his choice!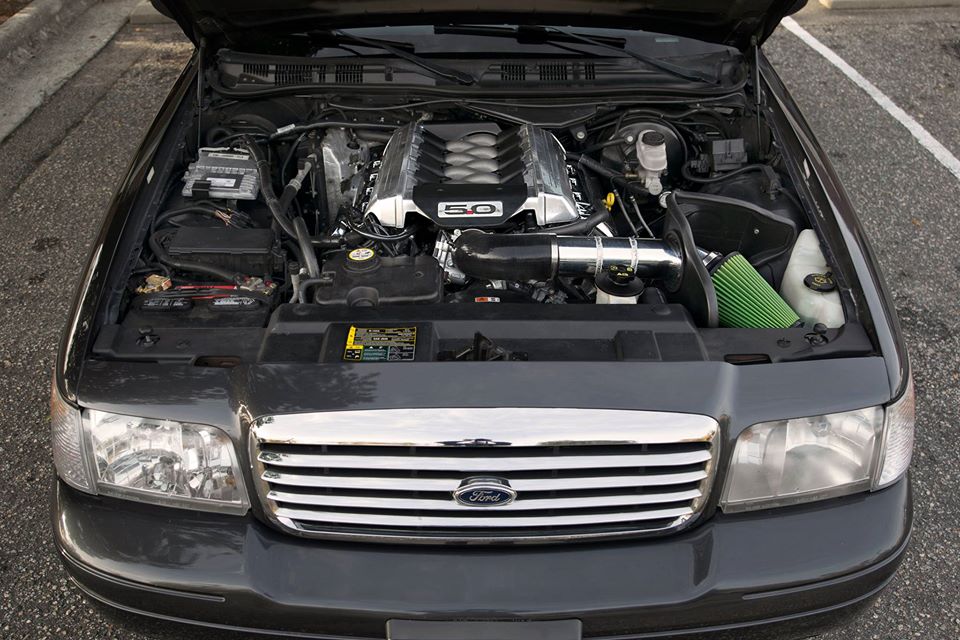 Up first, John removed the factory power train and then commenced fitting the brand new crate Ford Performance Gen-II Ford Mustang 5.0L Coyote engine & brand new OEM Ford 6R80E transmission. To achieve this, John fabricated custom engine mounts, custom transmission mount/crossmember, and relocated the radiator ~1" forward -- from there, the Coyote looked right at home in the Panther's engine bay! Then, since no one manufactures long-tube headers for such a swap, we had two options: custom fabricate a set of long-tube headers with 1.875" OD primaries, or reflange the existing Stainless Works long-tube headers with 1.625" OD primaries to work with the Coyote engine. In the end, while it did inhibit our power output slightly, the reflange option was selected as the most feasible at this time -- and John pulled it off beautifully!
Up next on the list, John turned his attention to all the odds and ends required to bring this build together, and made everything fit & function like it came Coyote/6R80E equipped from the factory, including all functioning electronics & factory gauges, OBDII port functionality, air conditioning, power steering, custom transmission linkage to retain column-mounted shifter, return-style fuel system, all utilizing various components from Power By The Hour Performance, Fragola Performance Systems, and Vibrant Performance, custom driveshaft by Driveshaft Shop, a custom cold-air intake system featuring a Green Filter USA, with a set of Wilwood Disc Brakes brakes providing additional stopping power.
WIth the mechanical work wrapped in the shop, Matt strapped her down to the rollers to get dialed in by Vlad via HP Tuners. The results? 397.39whp & 374.19lbft! In the end, Patrick got exactly what he wanted: a Crown Victoria that looks & drives as if it came with a Coyote from the factory. Overall, an absolutely killer outcome that we are proud to have been a part of!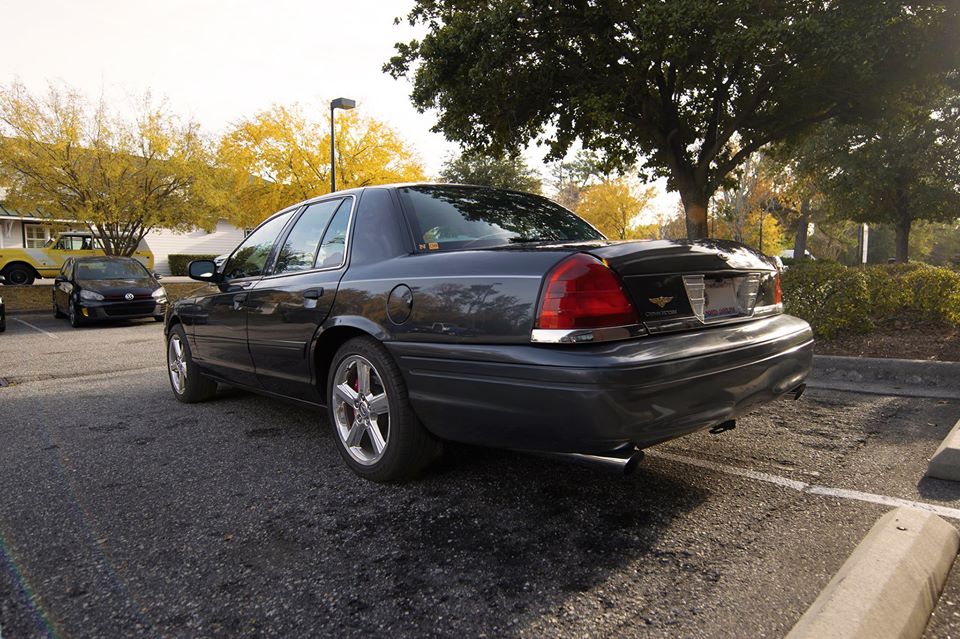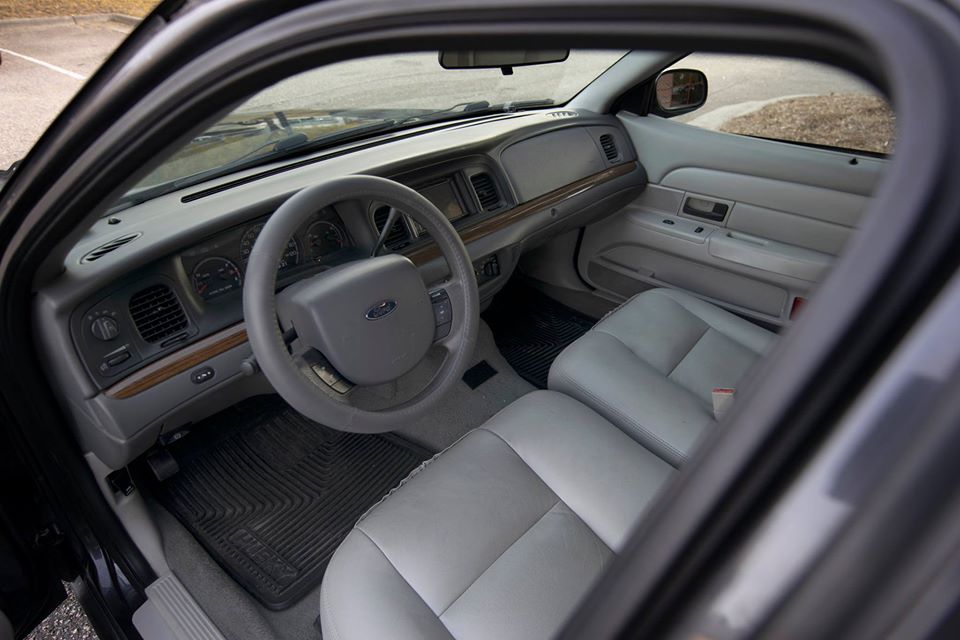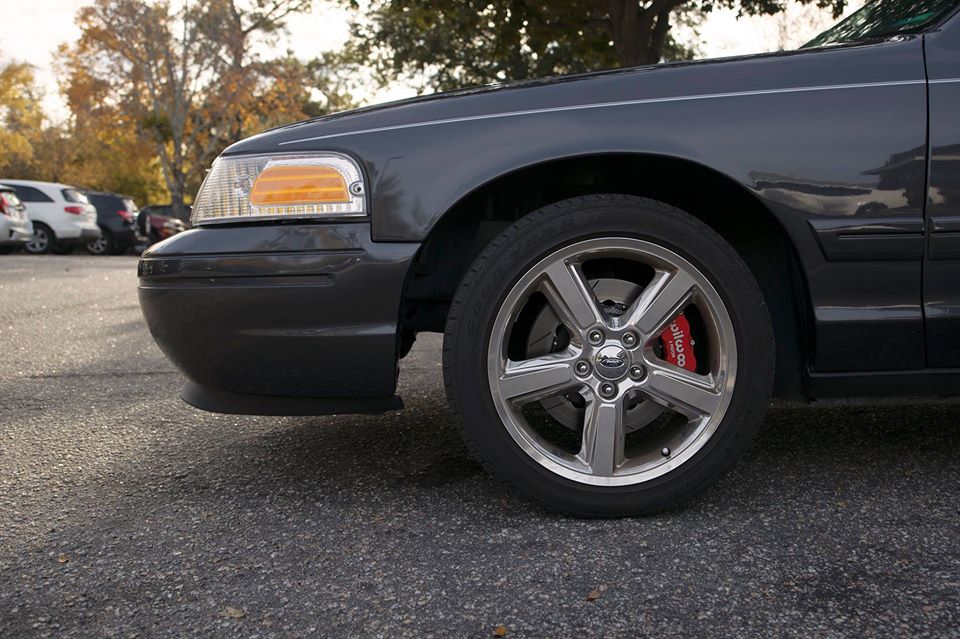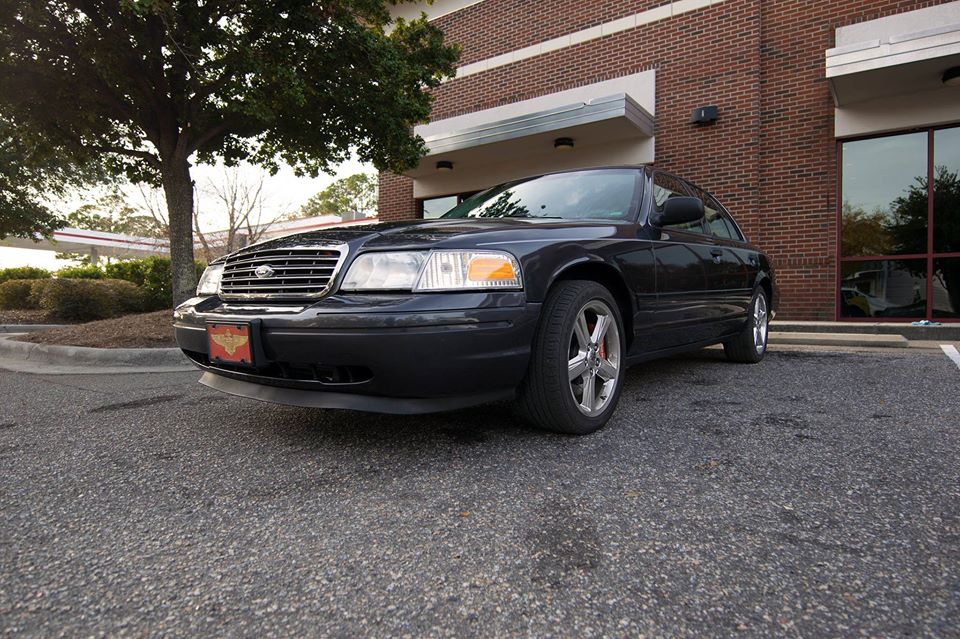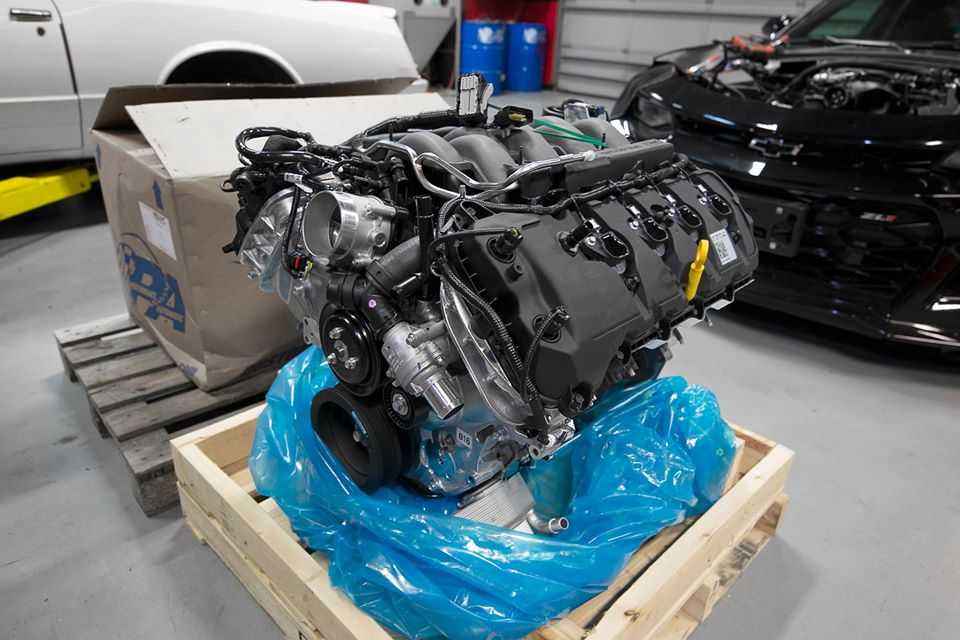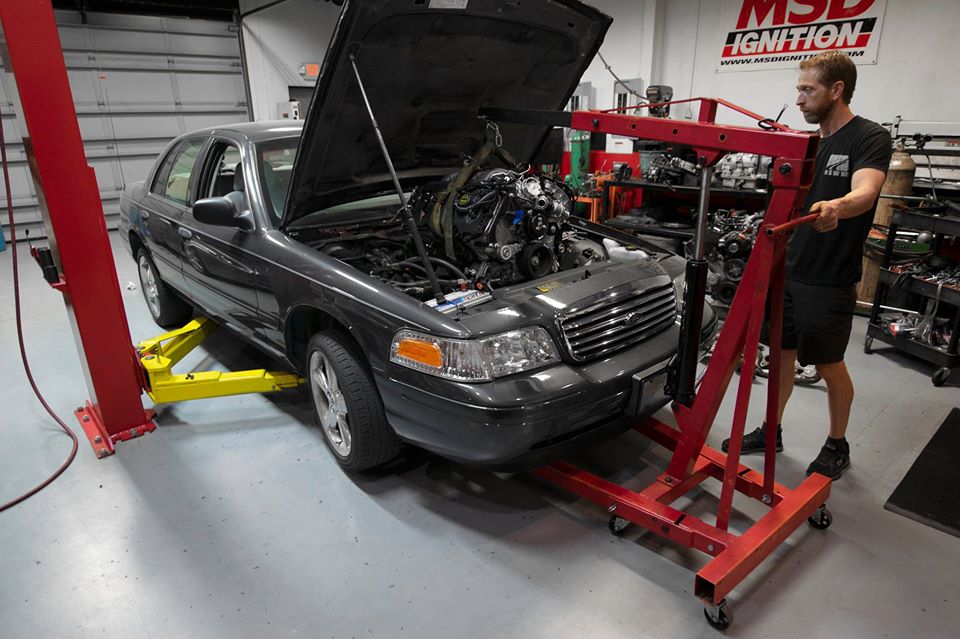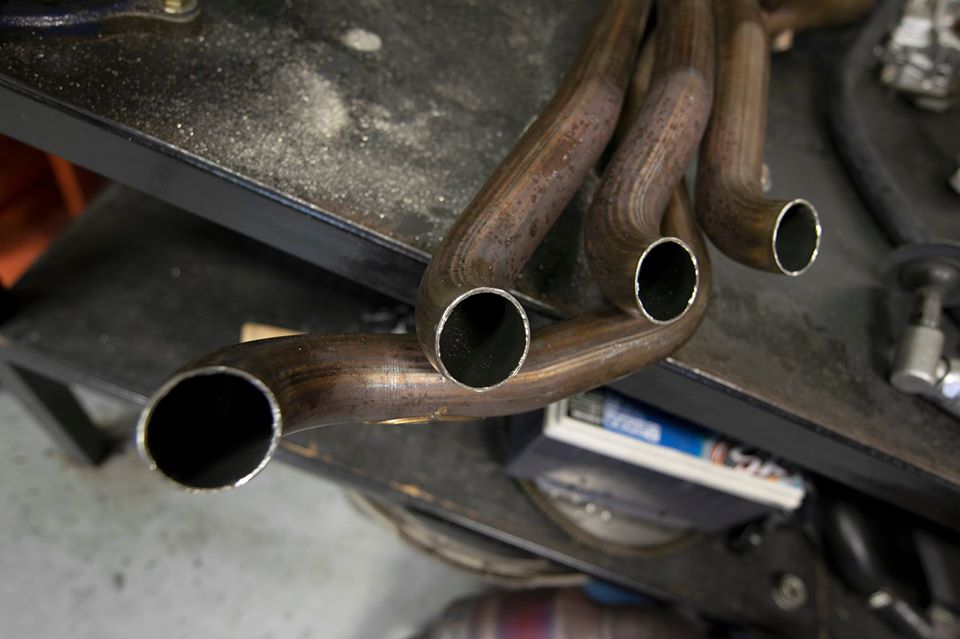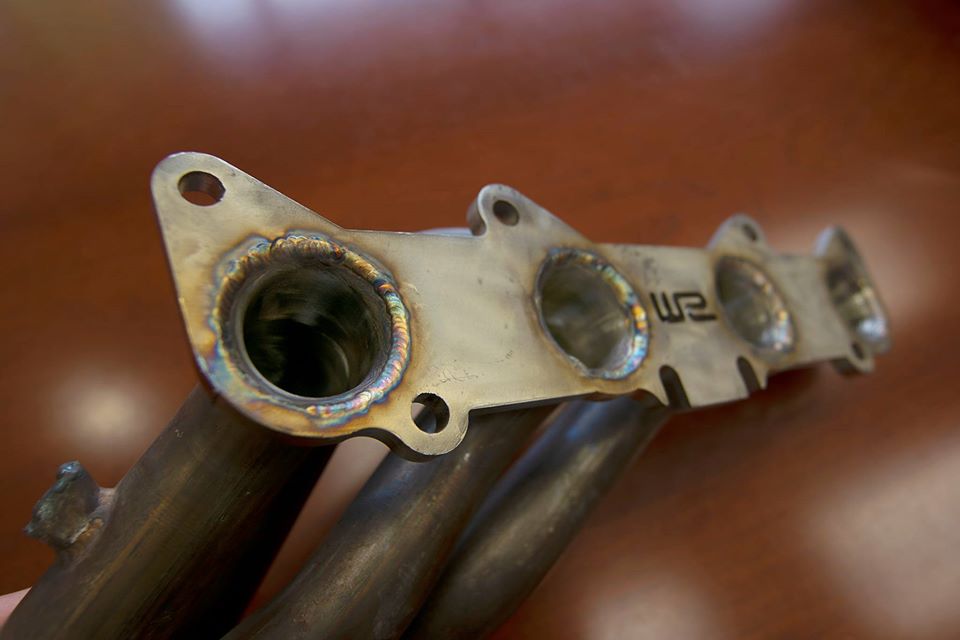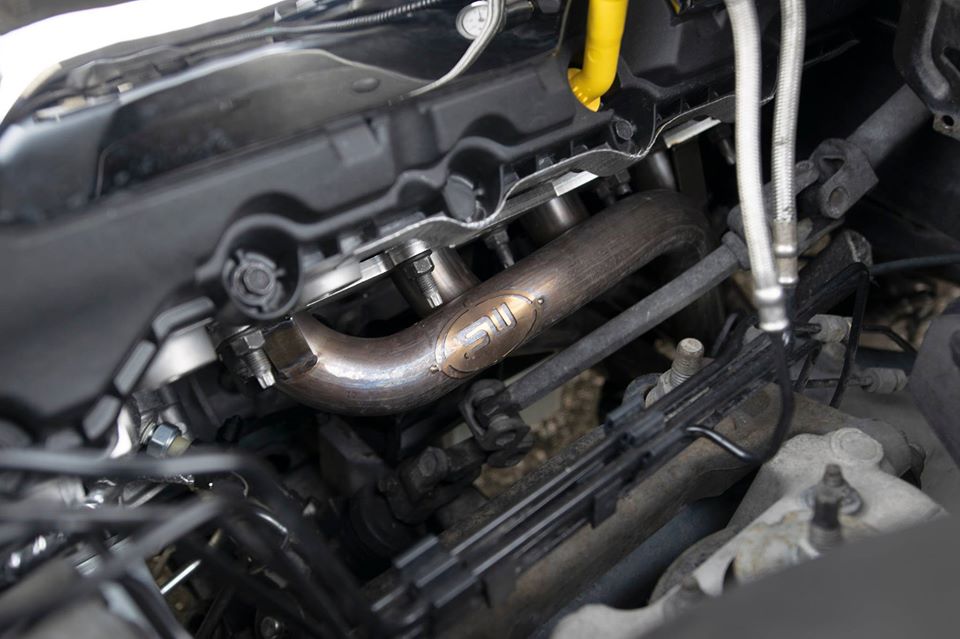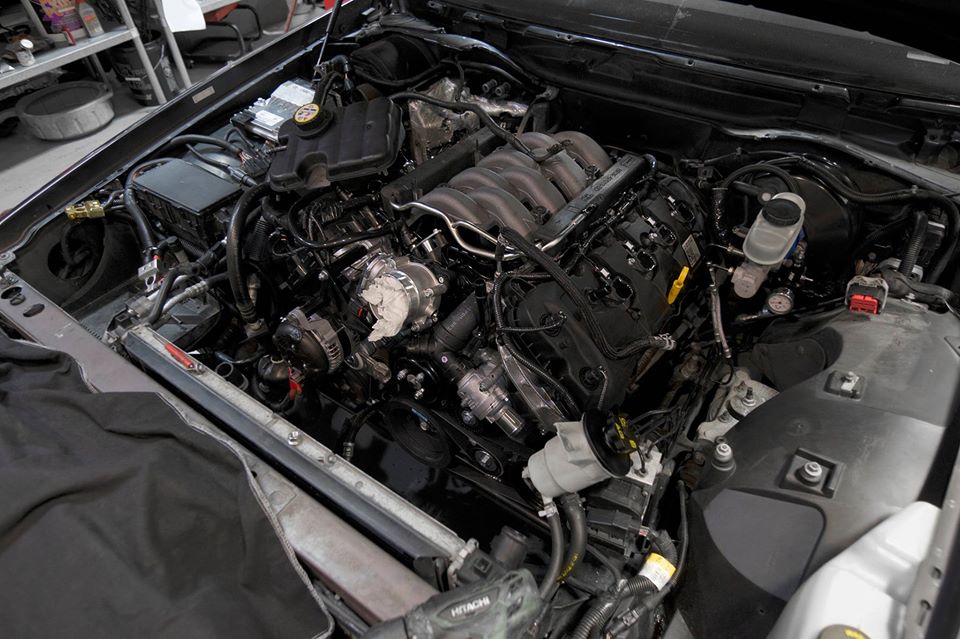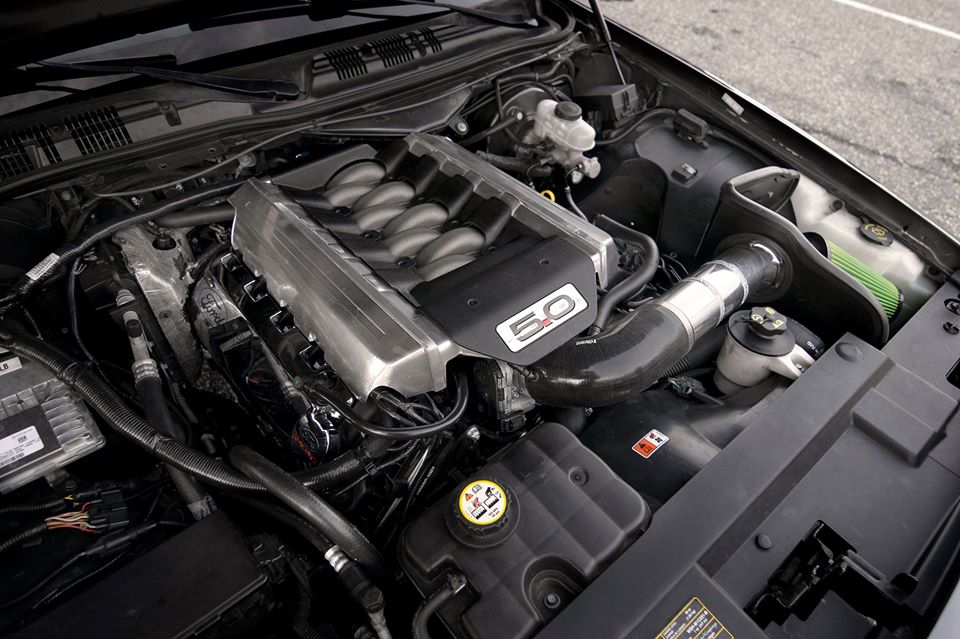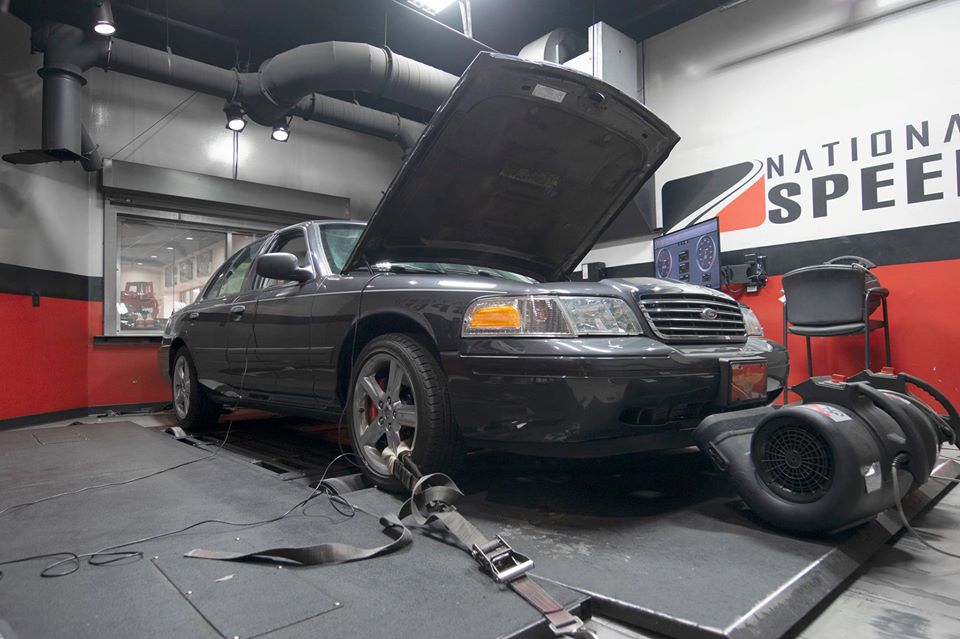 Reach Out To See What We Can Do For You!