Nearly 600awhp from bolt-ons and E85 -- these 8S/8V 2.5 TFSI EVO powered TT RS/RS3 are insanely potent! But we guess that's what you get from an engine that's essentially half a Gallardo 5.0L V10 with a turbocharger. And performance aside, this makes for quite a sweet sound as it rips to redline!
When Michael brought us his Nardo Grey 2018 Audi TT RS, that result is exactly what he had in mind. So, we laid out a project plan to get him there, including a 93 octane pump gas map for daily duty, and an E85 map for when it's time to scrap. Then with the parts in-hand and the car in-shop, we got busy to making it happen!
Up first, John strapped her down for baseline dyno pulls to establish a starting point, coming in at 428.99awhp & 478.83lbft. From there, Dylan installed a front-mount intercooler from APR Performance, a down-pipe from Integrated Engineering, a carbon fiber 4" intake system, 4" turbocharger inlet elbow, MPI fuel injectors, and R7437-9 spark plugs from NGK Spark Plugs, and an ethanol content kit from Fuel-It.
From there, she hit the rollers again to have both 93 octane and E85 maps dialed in via Unitronic. The results? 487.73awhp & 523.72lbft on 93 octane, and 581.50awhp & 583.78lbft on E85! A gain of 152.51awhp & 104.95lbft over baseline! Crazy-good results for such basic modifications. And given that the TT RS weighs in at ~3,300lbs, and transmits that power to all four wheels via 7-speed DCT transmission, we're sure it absolutely rips!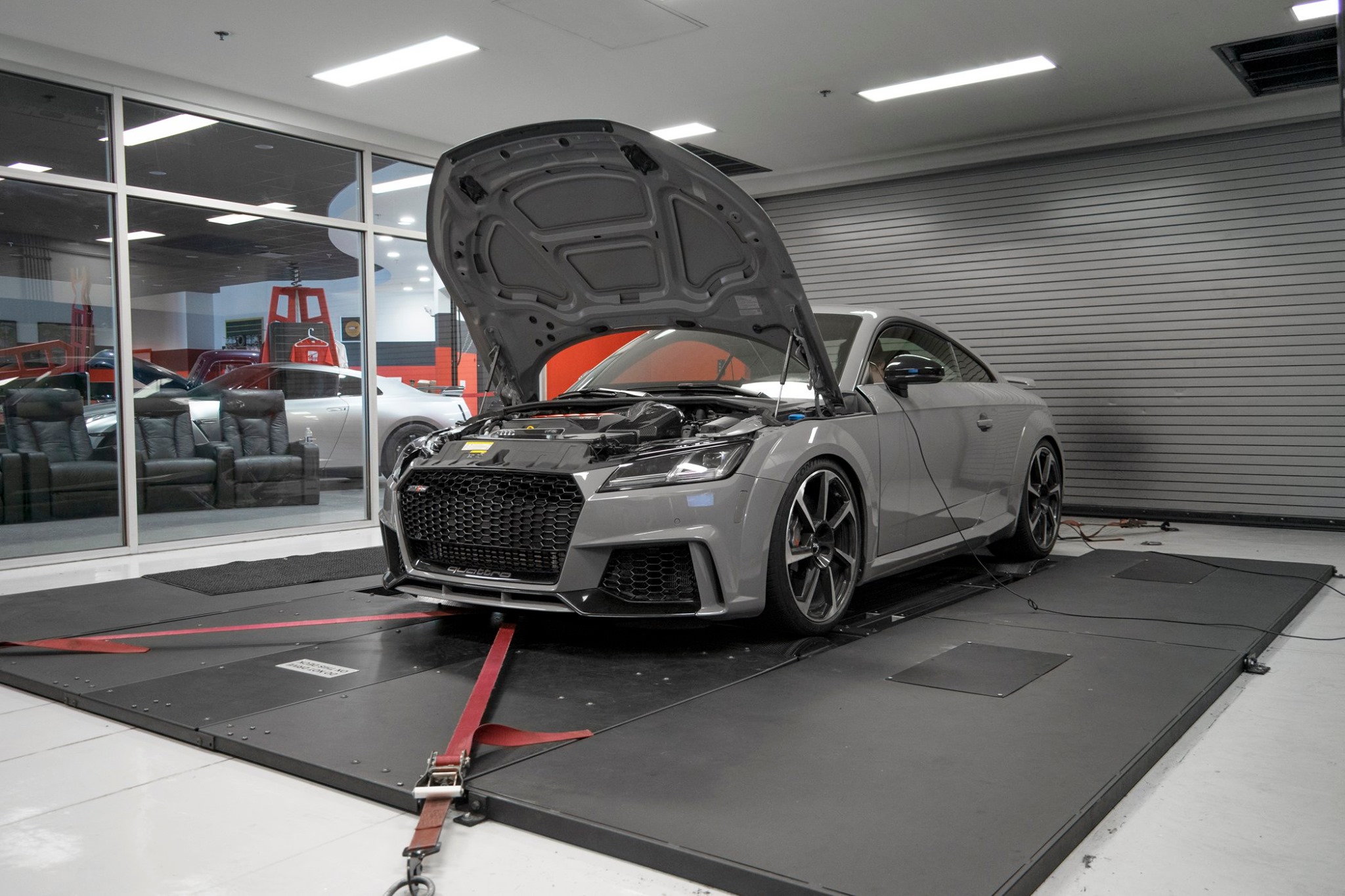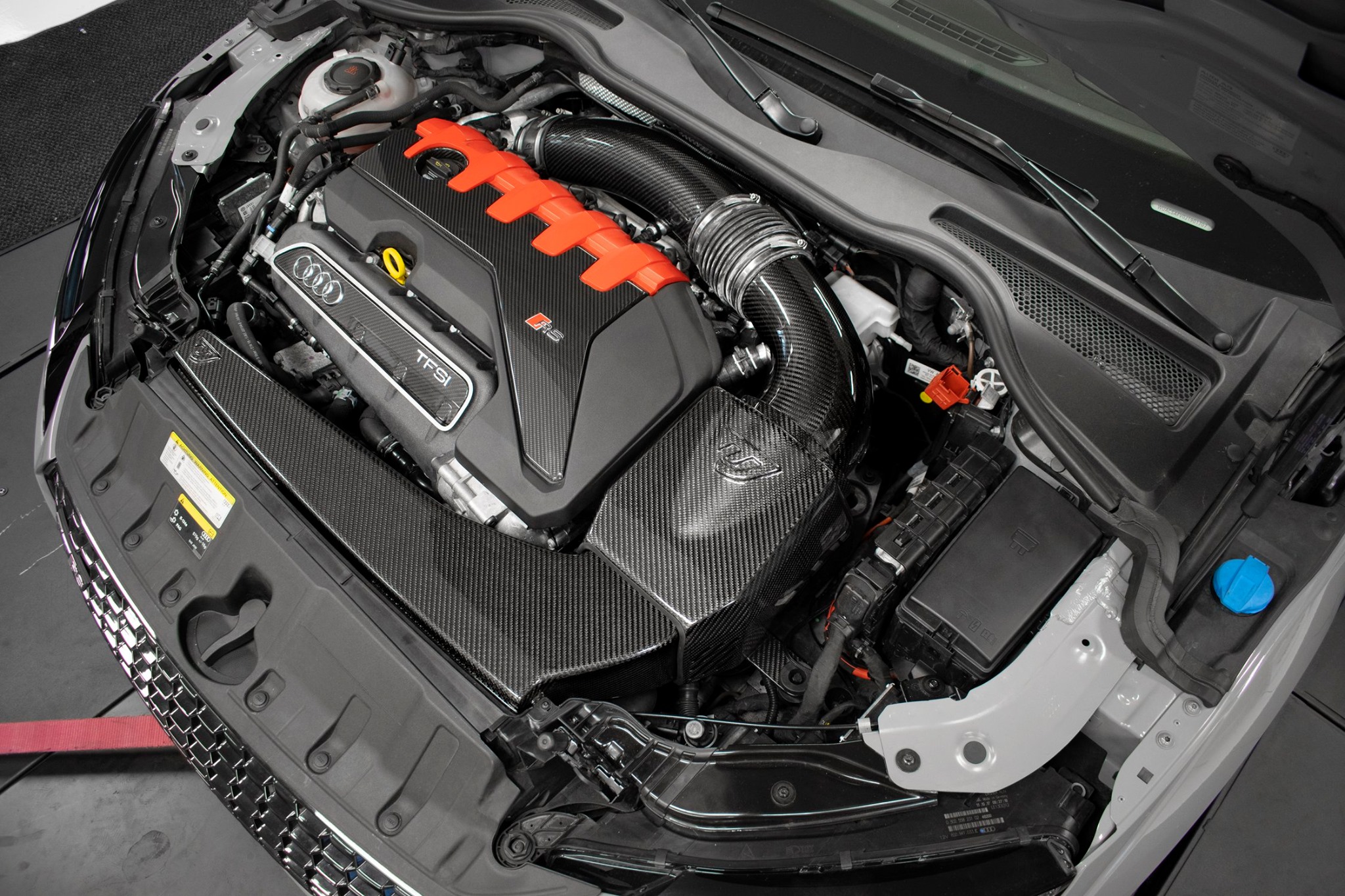 \