Subaru | WRX : January 14, 2020
Erick brought his brand new 2019 Subaru WRX STI in to have the wick turned up! Up first in the shop, Alex set the EJ257 up with a Garrett - Advancing Motion GTX3076R Gen-II turbocharger packaged for stock-placement by ATP Turbo, IAG Performance Street Series air/oil separator, PERRIN Performance turbocharger inlet tube, COBB Tuning SF intake system, GrimmSpeed top-mount intercooler, GrimmSpeed 3-port electronic boost control solenoid, GFB blow-off valve, TOMEI unequal-length header & up-pipe, Invidia Exhaust down-pipe & Gemini R400 exhaust system, Aeromotive Fuel Systems 340lph in-tank fuel pump, Injector Dynamics ID1050X fuel injectors, Mishimoto Automotive radiator, all transmitting through an Advanced Clutch Technology HDSS clutch kit & Streetlite flywheel, with all the miscellaneous OEM and aftermarket gaskets, seals, and fluids needed to bring it together.
Once Alex wrapped the mechanical work in the shop, Matt strapped her down to the rollers for Vlad to perform a calibration via COBB Tuning's Accessport. The result? 390.42awhp & 363.35lbft on 93 octane at ~20psi! Much more power to enjoy, while still keeping it stock-block safe -- all around great outcome!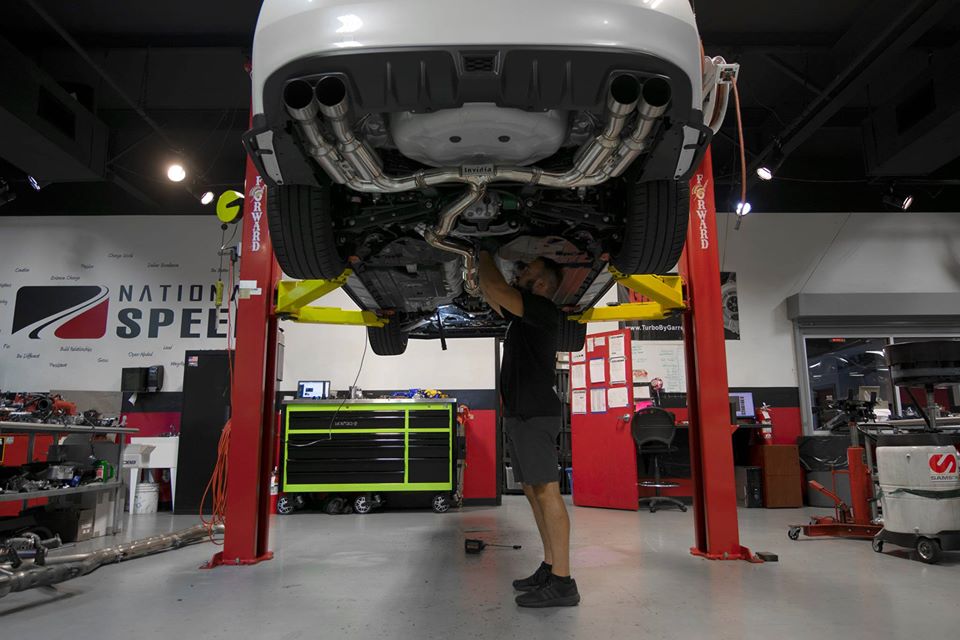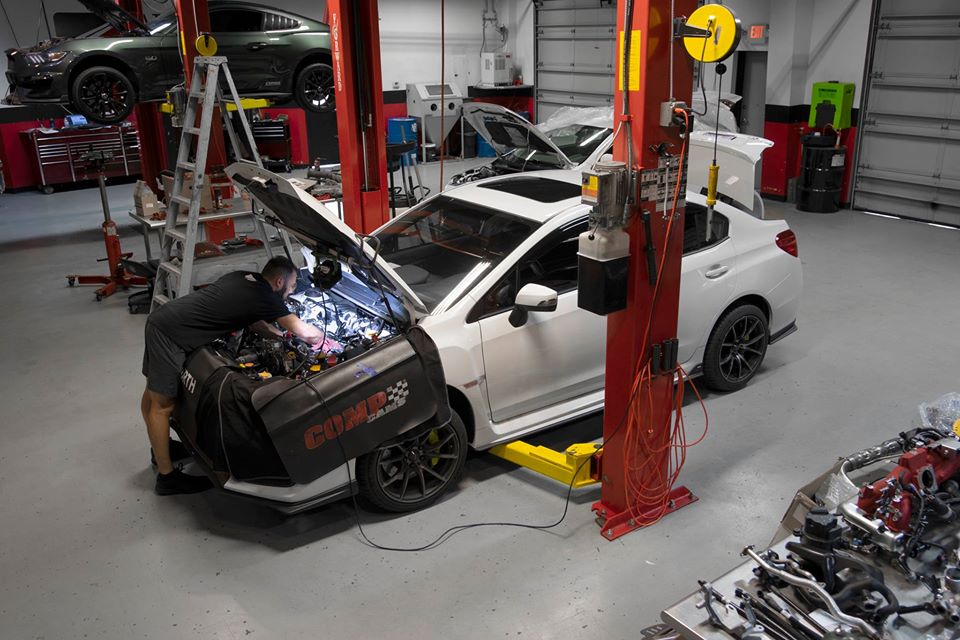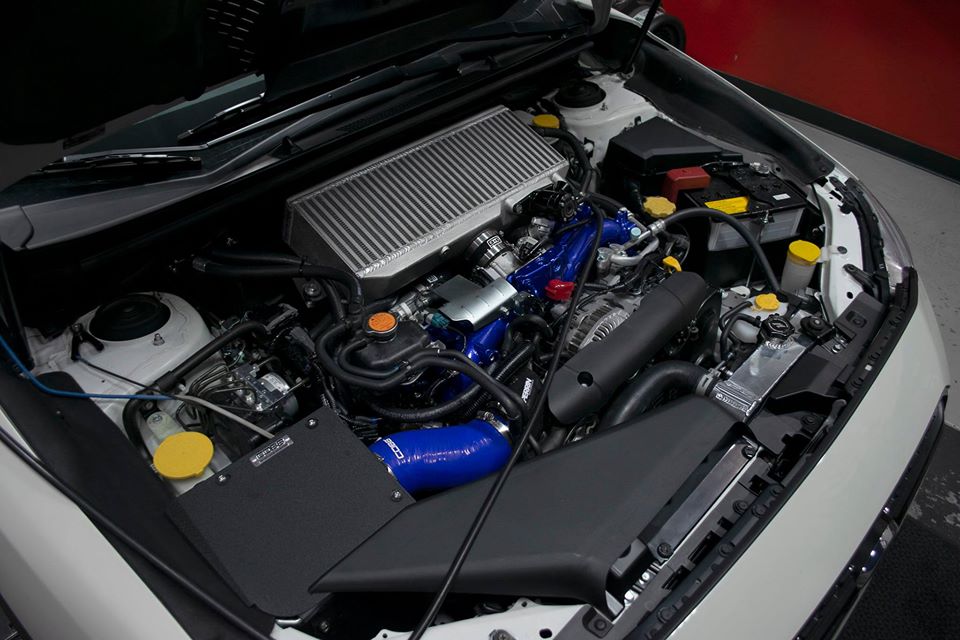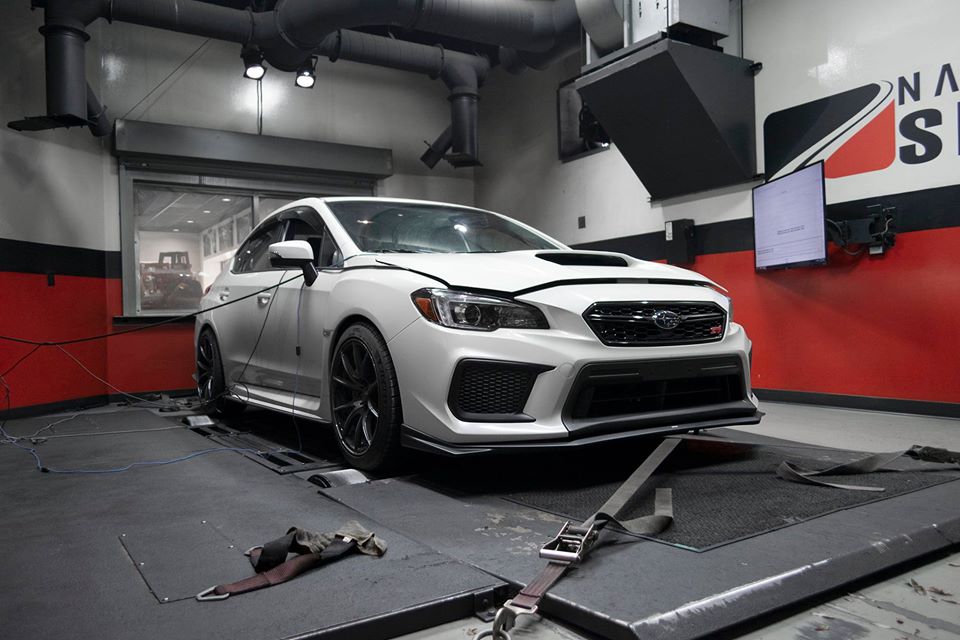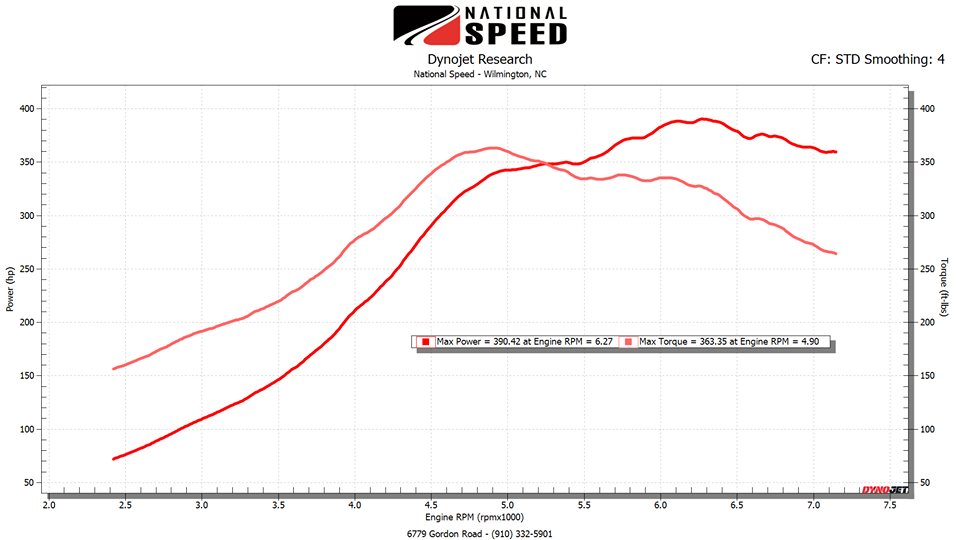 Reach Out To See What We Can Do For You!