Camaro | Chevrolet : January 9, 2019
In case you were wondering what rolling perfection looks like...
This is Paul's 1967 Chevrolet Camaro, and as you can see, all-original integrity wasn't exactly a priority for its frame-up restoration. Built LS7, full Detroit Speed front & rear suspension, 9.00" rear end, all made lighter via select carbon fiber panel replacement. It goes without saying, this car is an absolute dream machine, and to us, is the definition of a perfectly executed Gen-I Camaro.
This round, we installed an MSD Performance Atomic intake, paired with Fore Innovations, LLC fuel rails, along with some minor custom fabrication to retain the coil relocation, and now she's hitting the rollers to get dialed in viaHP Tuners! Stay tuned for results!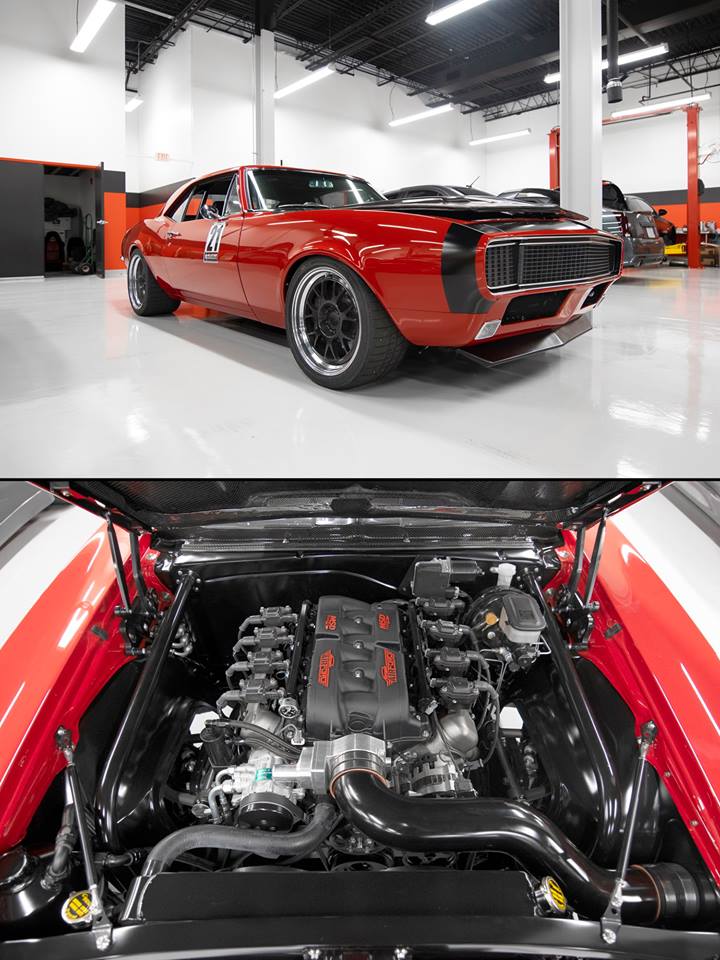 Reach Out To See What We Can Do For You!