GTR | Nissan | Skyline : March 4, 2022
The R34 Nissan Skyline GT-R: it's the thing of dreams for the Gran Turismo generation. But as more have been circulating United States roads in recent years, the resounding sentiment seems to be, "huh, I kinda' expected more…" But here's a quick reminder: these cars weigh in at over 3,400lbs, and typically produce only around 300whp in stock form on our dynos. Sure, it was competitive for its time, but fast forward to 2022, and there are now several family cars that would pace it door-to-door from a dig.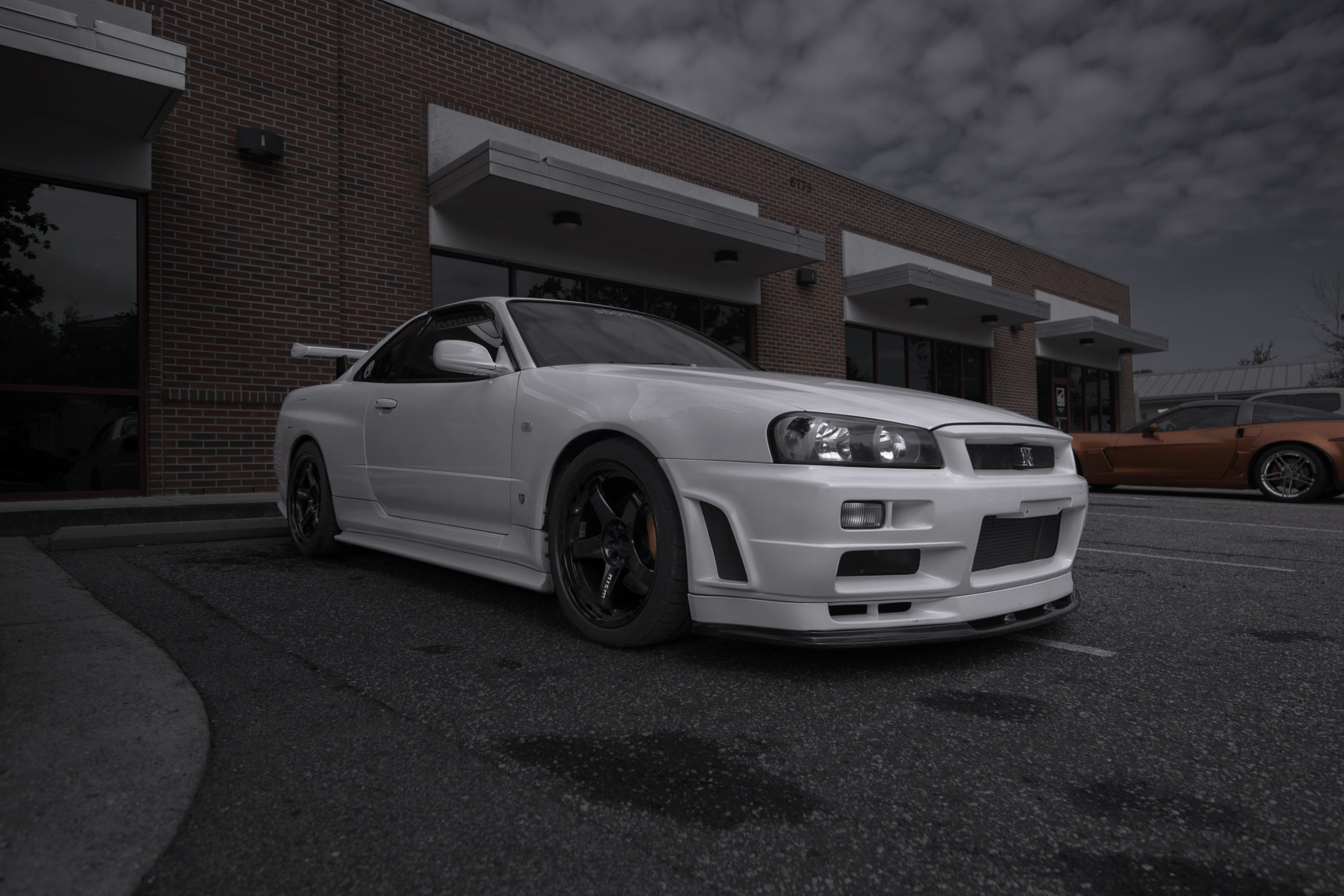 However, this problem has a rather simple solution: more horsepower! And that's what Sean brought us his gorgeous QM1 Cloud White 1999 Nissan Skyline GT-R V-Spec to have done. But before we get into the build details, just look at how magnificently appointed this car is… NISMO Omori Spec LM GT4 wheels, NISMO aero package, even NISMO carbon fiber B-pillar garnishes. The JDM fanboy in all of us is in love.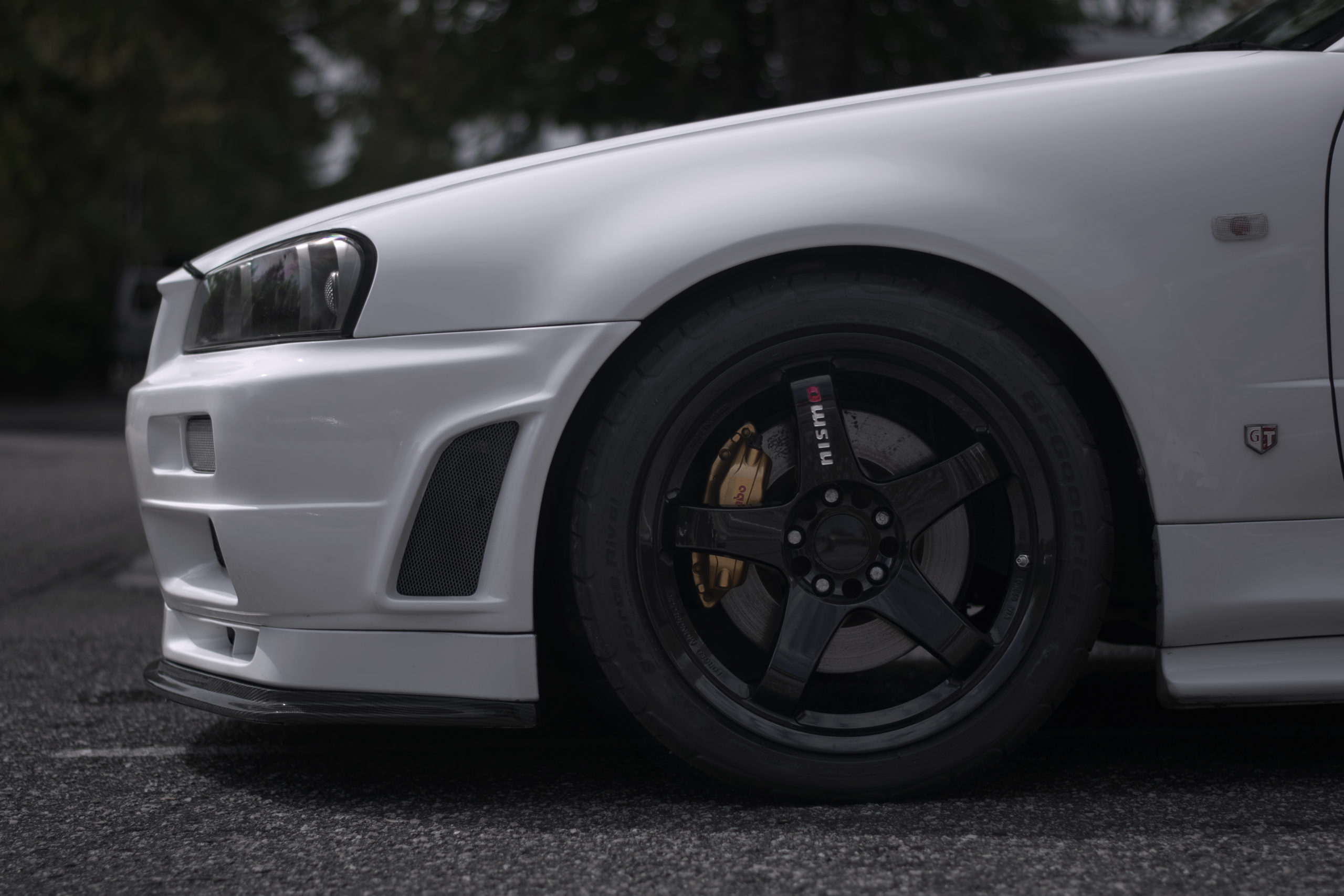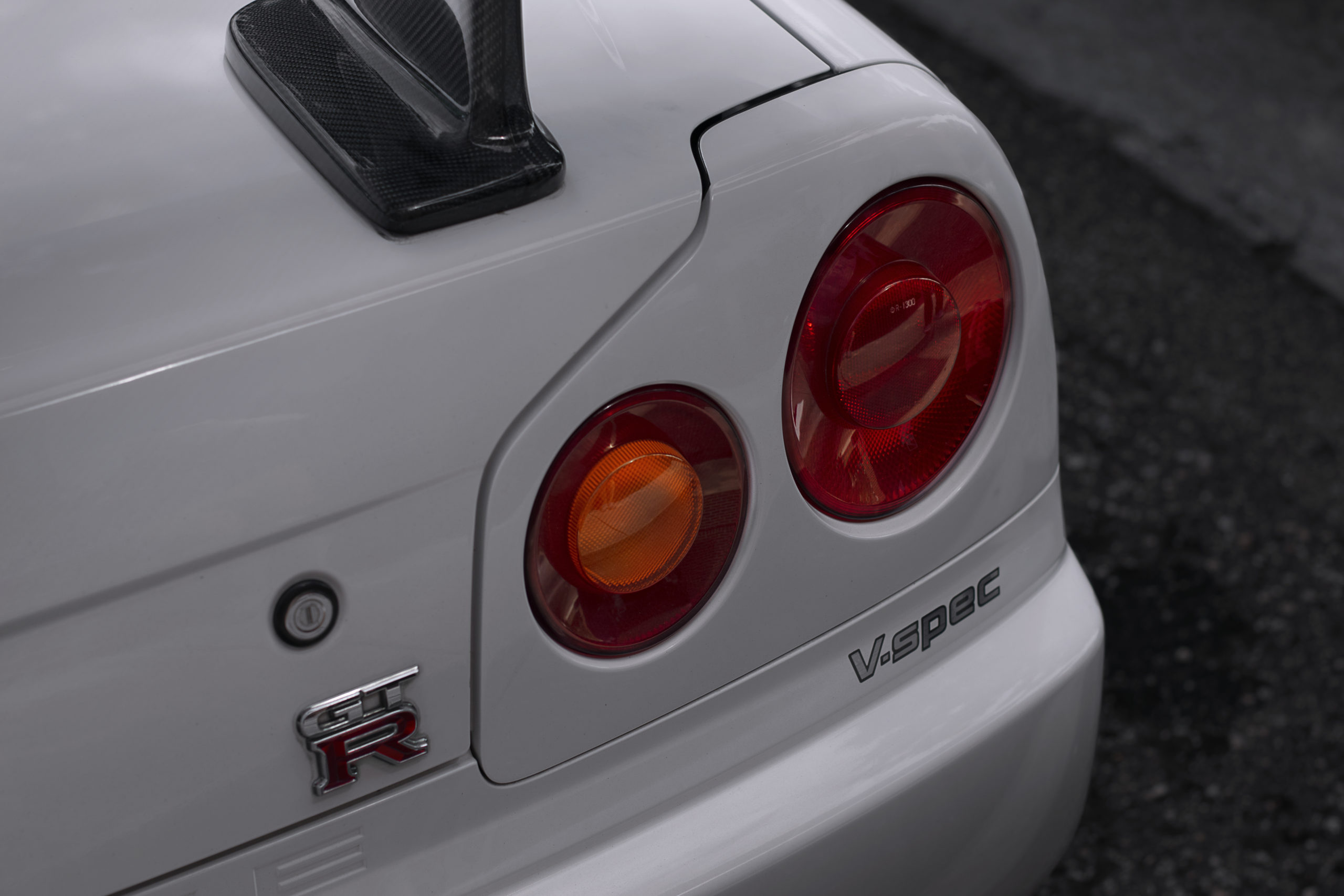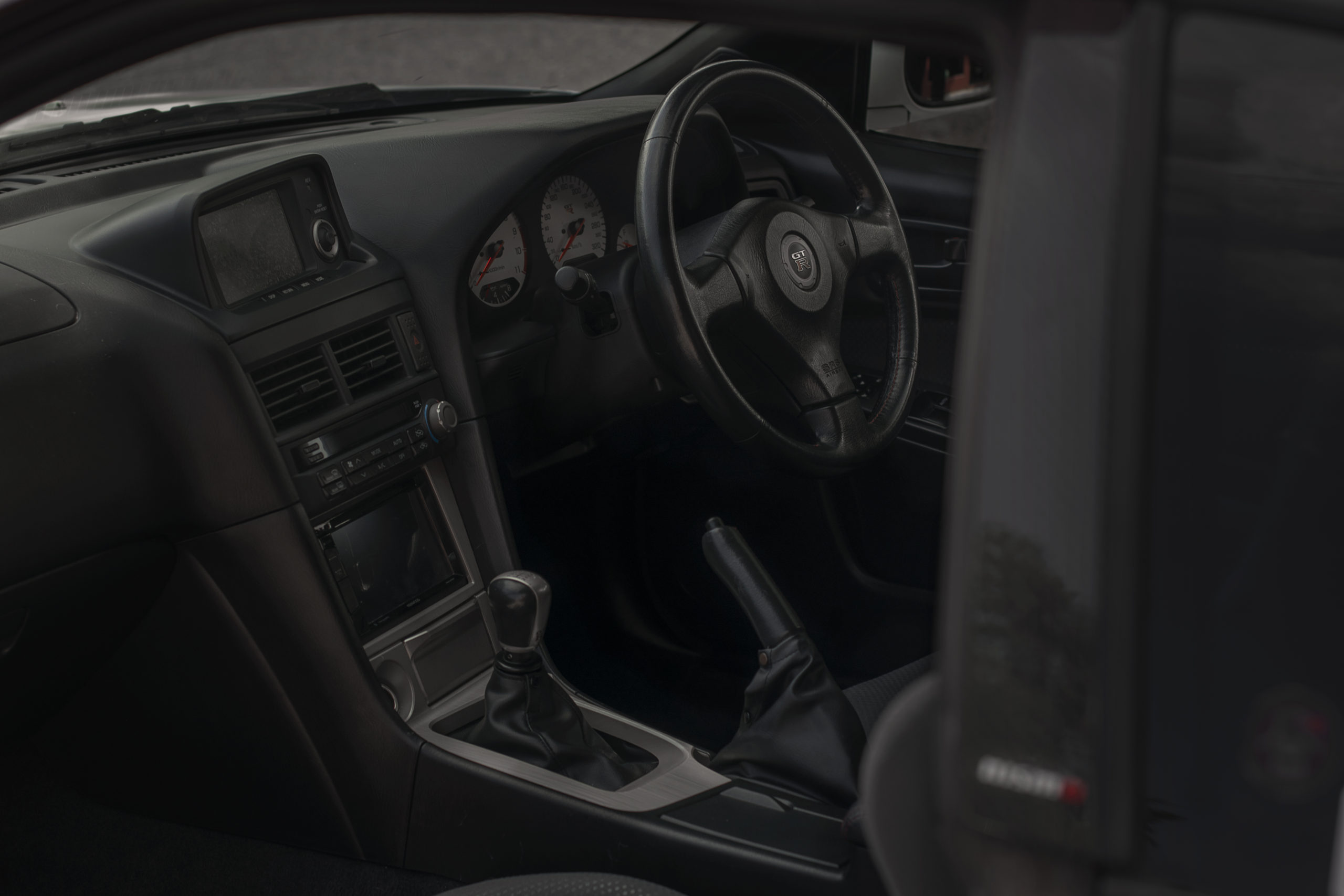 And such a spectacularly iconic car needs power to match! But Sean's goals for this scope of work wasn't to break any records, but rather, to "future proof" his setup so he can add more power down the road if (when) he gets the itch. So, for this round of work, the goal was to make safe pump gas power. Build details below:
Engine
• RB26DETT N1 engine block

• OEM R33 Nissan Skyline GT-R long-snout crankshaft

• CP Pistons 86mm 2618 forged pistons

• Manley Performance Turbo Tuff connecting rods

• ACL Race connecting rod and main bearings

• Machine work and assembly by Mazworx

• ARP fasteners throughout

• Tomei 1.20mm thick cylinder head gasket

• OEM Nissan N1 engine oil pump

• OEM Nissan N1 water pump

• OEM Nissan timing components with HKS timing belt

• Nitto Performance cylinder head drain-back system

• Tomei oil galley restrictor

• Tomei PONCAM 262°/262° intake & exhaust camshafts

• Tomei valve springs & retainers

• All OEM Nissan gaskets and seals needed for assembly

Fuel System

• Injector Dynamics ID1050x fuel injectors

• Walbro 450lph in-tank fuel pump

Turbocharger System
• Full-Race Motorsports top-mount twin-scroll T4 turbocharger manifold

• BorgWarner S366 turbocharger

• TiAL Sport MV-S wastegates

• Full-Race Motorsports down-pipe

• Custom fabricated aluminum 2.50″ hot-side intercooler piping with 4-ply reinforced silicone couplers

• Custom fabricated aluminum 3.00″ cold-side intercooler piping with 4-ply reinforced silicone couplers
• Custom fabricated aluminum 5.00″ air-intake system

• Custom fabricated 304SS wastegate dump-tubes and down-pipe adapter
Drivetrain
• NISMO Super Coppermix twin-disc clutch assembly

Engine Management
• Haltech Platinum Pro stand-alone EMS with CAN WB02

•
Haltech ethanol content sensor (for future Flex Fuel calibration)
• AEM Performance 3.5bar MAP sensor

• AEM Performance 3-port electronic boost control solenoid

• OEM GM intake air temperature sensor

• Custom calibration by Vlad on 17psi

The result is a setup that is overbuilt in the right areas, to not only make the power, but to do so with optimal drivability and long-term reliability. Prime example, if you've never driven a NISMO Super Coppermix twin-disc clutch, then you don't know how great a twin-disc clutch can drive! And with that all said, here's some documentation from this killer build!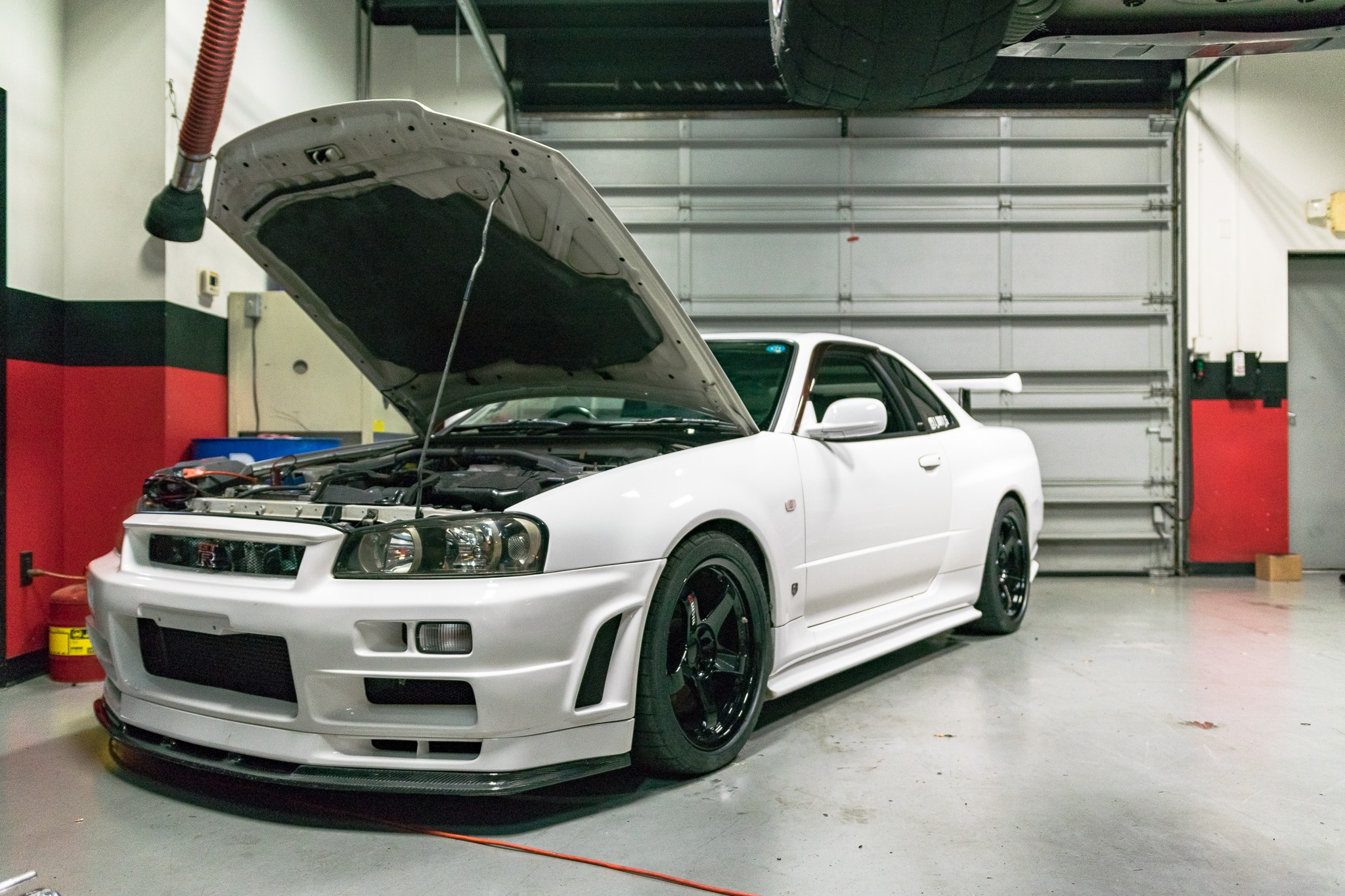 Disassembly in full swing!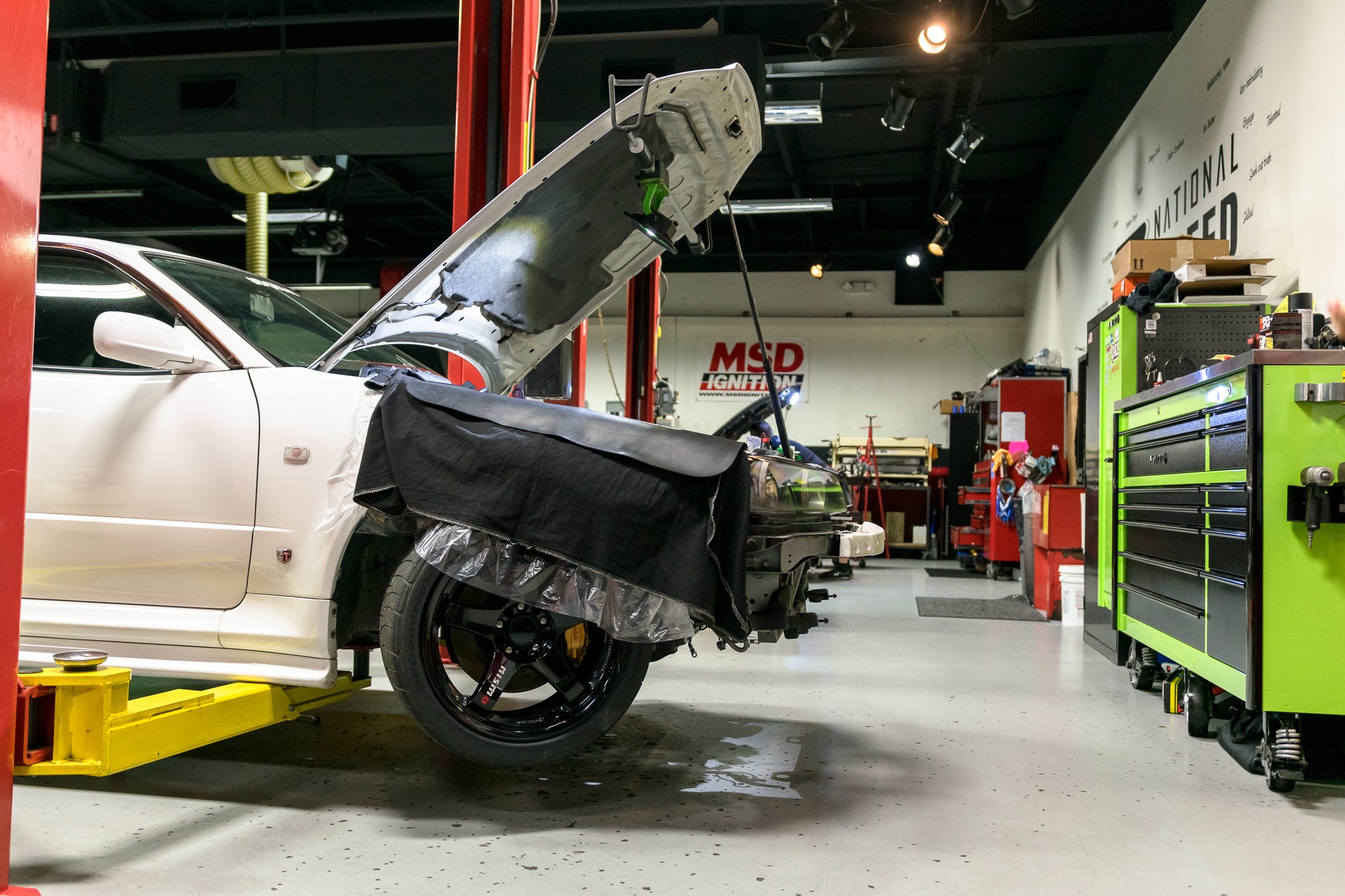 Engine assembly underway, based around the N1 engine block!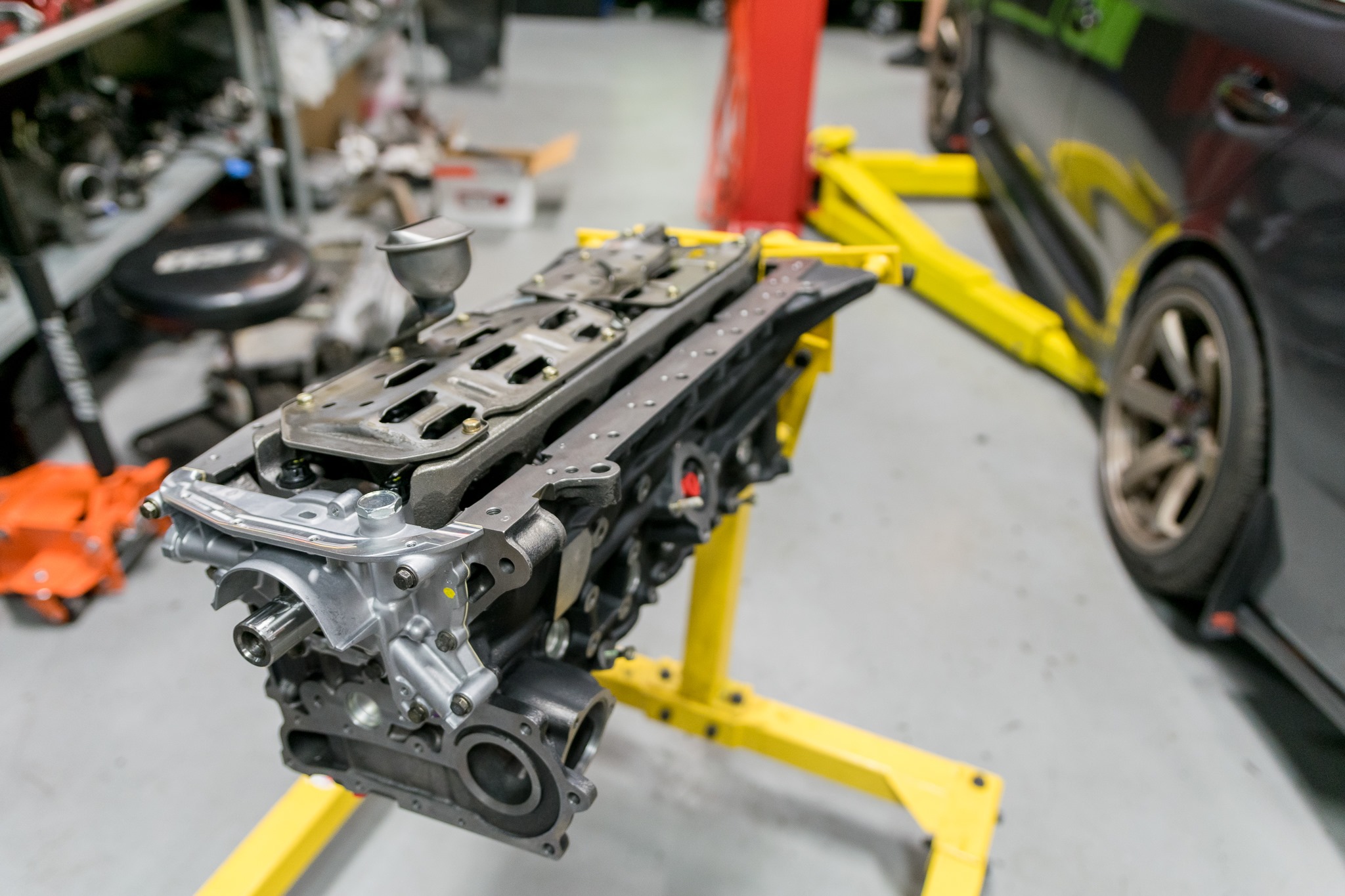 Cylinder head going on!