Camaro | Chevrolet : January 1, 2019
Tim's gorgeous Summit White 2013 Chevrolet Camaro ZL1 is back in for the next step up in performance: Flex Fuel! Tim has done a wonderful job properly setting up his 5th Gen, with modifications including Roto-Fab, LLCintake system, American Racing 2.00" primary diameter long-tube headers, Injector Dynamics ID1050X fuel injectors, DSX Tuning auxiliary fuel pump system & Flex Fuel conversion, and a Lingenfelter Performance Engineering9.17" lower pulley with stock 2.95" upper, netting a safe 18% over-drive/~21,750rpm at 7,000rpm. This round, we installed a solid supercharger isolator, and then Vlad brought it all together with a custom Flex Fuel calibration via HP Tuners!
First up, Vlad dialed in the 93 octane calibration, netting a healthy 626.35whp & 602.84lbft. After the tank was drained and refilled with E85, Vlad got to work on the Ethanol calibration, increasing the LSA's output to a strong 682.63whp & 672.11lbft -- an increase of 56.28whp & 69.27lbft at the same boost level, from the fuel & calibration alone! Solid results from this well executed 5th Gen!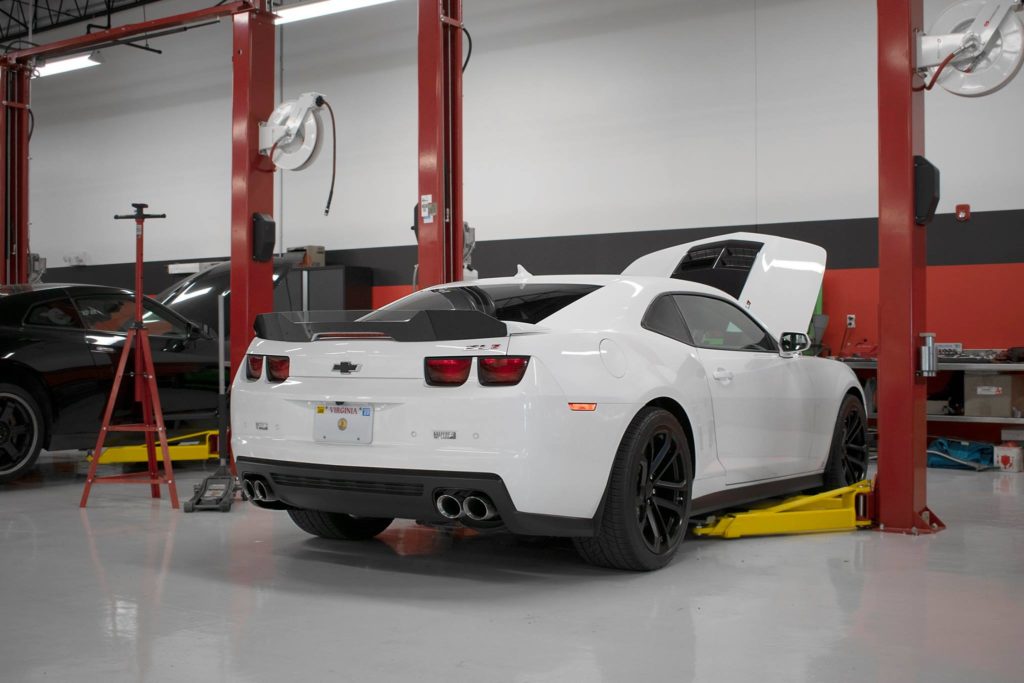 Reach Out Today To See What We Can Do For You!