Subaru | WRX : January 10, 2019
Daniel brought his Plasma Blue Pearl 2013 Subaru WRX STI in to have the wick turned up! First up, John is setting the EJ257 up with a list of parts including a Forced Performance Turbochargers FP Green HTZ turbocharger, PERRIN Performance turbocharger inlet, IAG Performance air/oil separator, Process West top-mount intercooler, Modern Automotive Performance down-pipe with high-flow catalytic converter, COBB Tuning fuel rail & line setup, Injector Dynamics ID1050X fuel injectors, AEM Performance Electronics 320lph in-tank fuel pump, all transmitted through Advanced Clutch Technology HDSS clutch & Streetlite flywheel setup. Once the mechanical work is wrapped, she's hitting the rollers to get dialed in by Vlad via COBB Tuning's Accessport.
Stay tuned for results!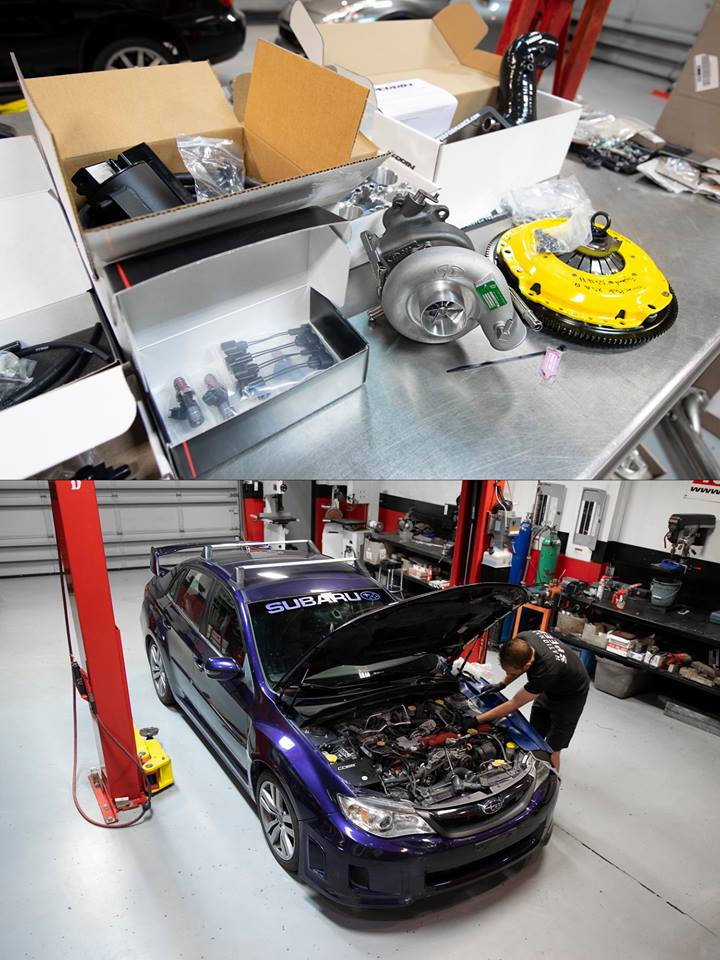 Reach Out Today To See What We Can Do For You!