Camaro | Chevrolet : September 30, 2019
Carl brought his pristine 2015 Chevrolet Camaro SS MT6 in to have the LS3 put under a little twin-screw pressure! Up first, Archer installed a polished housing 2.9L W175AX system from Whipple Superchargers, along with a Whipple carbon fiber hood insert, Whipple carbon fiber inlet tube, all breathing through a Borla Exhaust S-type axle-back exhaust system. Once the mechanical work wrapped in the shop, then Charlie strapped her down to the rollers for Vlad to perform a custom calibration via HP Tuners.
The results? 582.04whp & 553.27lbft at 9psi on 93 octane, even through the factory exhaust manifolds & catalytic converters! Solid outcome for this final-year 5th gen!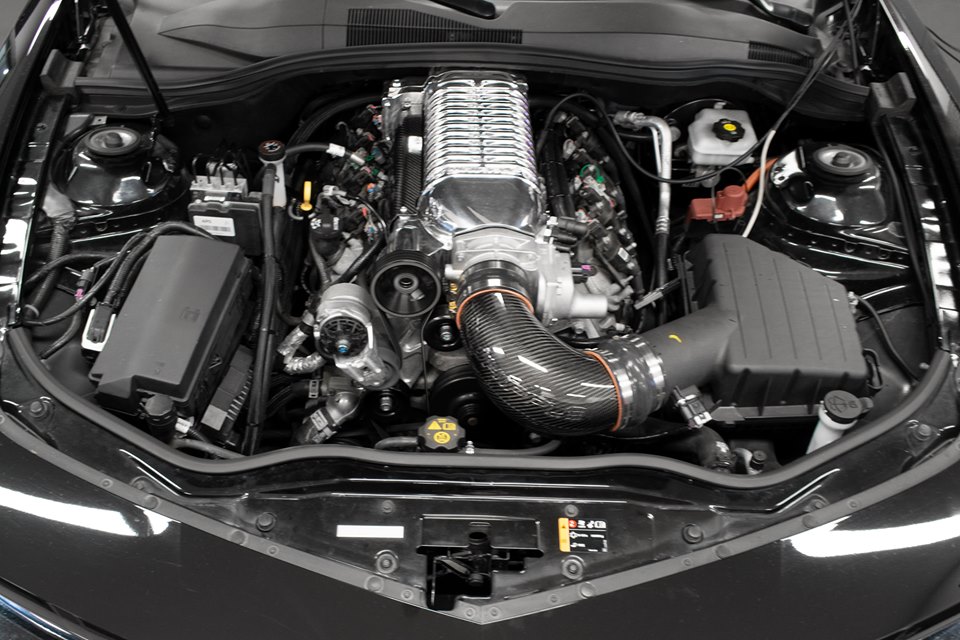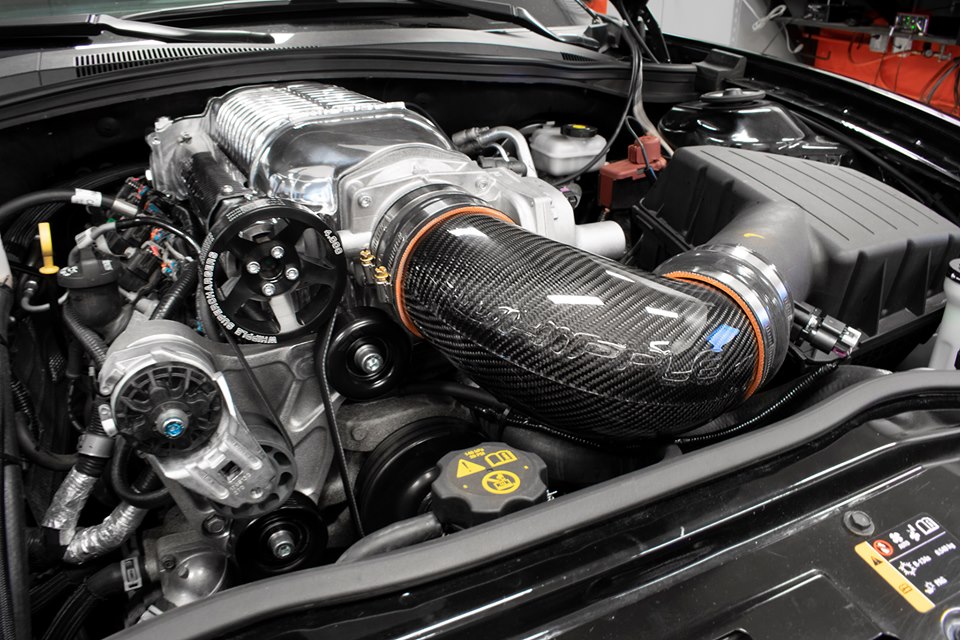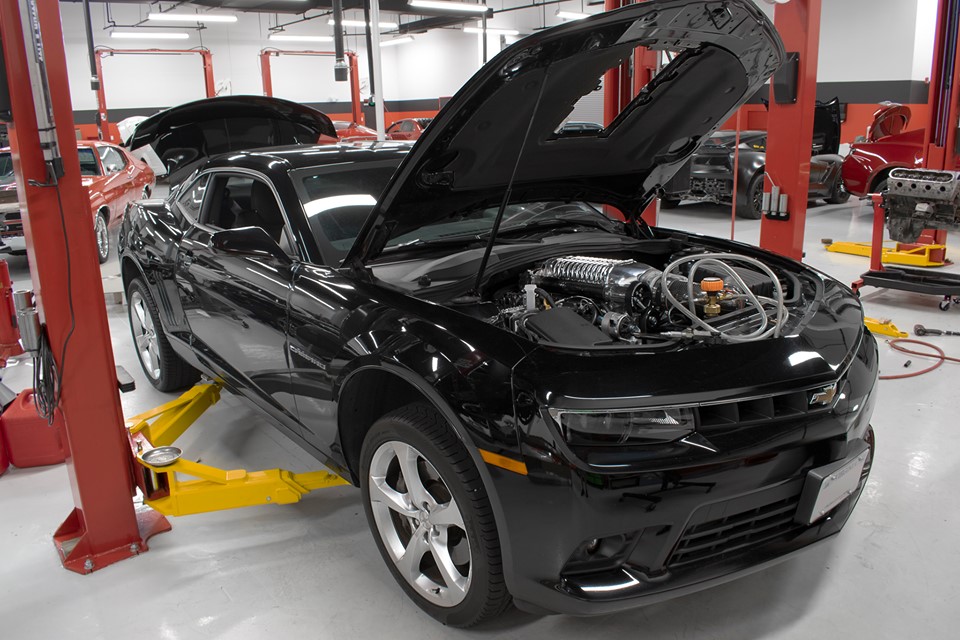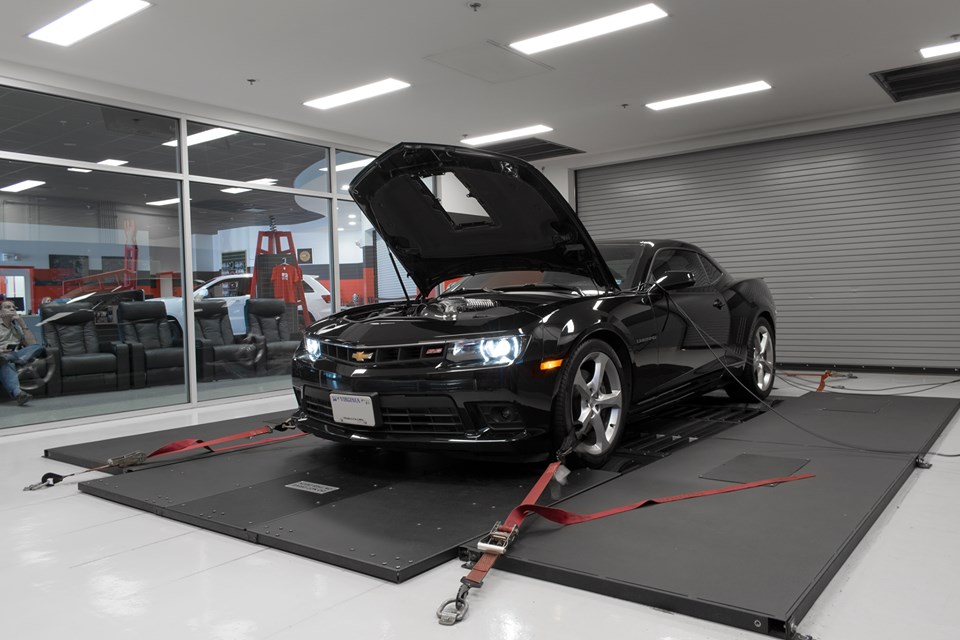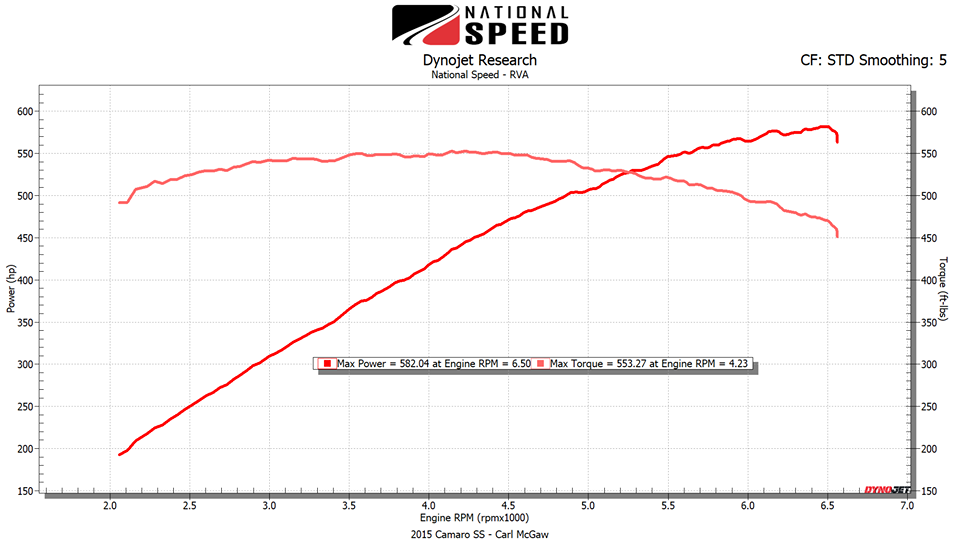 Reach Out Today To See What We Can Do For You!