Subaru | WRX : November 14, 2019
Steve brought his 2015 Subaru WRX STI back in for the next round of work! First round, Steve came in with a goal of a super-responsive 400awhp & 400lbft on pump gas, while also laying the groundwork for more power down the line if (when) he wanted.
With his end goal of 500awhp+ in mind, Steve jumped straight to an IAG Performance Stage 2.5 Closed Deck short block, along with all the necessary supporting modifications for the immediate and future goals, including Garrett - Advancing Motion GTX2867R Gen-II turbocharger packaged for stock-placement by ATP Turbo, TiAL Sport MV-R wastegate, IAG Performance Street Series air/oil separator, PERRIN Performance turbocharger inlet tube, COBB Tuning SF intake system, Process West top-mount intercooler, COBB Tuning down-pipe, ARP cylinder head studs, JE Pistons Pro Seal cylinder head gaskets, AEM Performance Electronics 320lph in-tank fuel pump, Injector Dynamics ID1050X fuel injectors, all transmitting through an Advanced Clutch Technology HDSS clutch kit & Streetlite flywheel, with all the miscellaneous OEM and aftermarket gaskets, seals, and fluids needed to bring it together, all dialed in with a custom dyno calibration by Vlad via COBB Tuning's Accessport, resulting in 400.96awhp & 412.29lbft!
After a few months ripping around at 400awhp/400lbft, Steve started getting the itch for more power. Willing to make some sacrifice on response for more top-end performance, he opted to upgrade to an ATP Turbo packaged stock-placement Garrett GTX3076R Gen-II turbocharger, along with a Killer B Motorsport equal-length header and up-pipe. Once Alex wrapped the mechanical work in the shop, Matt strapped her down to the rollers for Vlad to perform a recalibration via COBB Tuning's Accessport. The result? 456.91awhp & 443.19lbft on 93 octane, picking up 55.95awhp & 30.90lbft at peak, and ~100awhp & 75lbft in the top-end! While low-end and responsiveness did take a hit as expected, Steve reported that the increase in top-end performance was well worth the sacrifice!
Up next, Steve will be making the switch to Flex Fuel, and gunning for his end goal of 500awhp+! Stay tuned for more to come from this STI.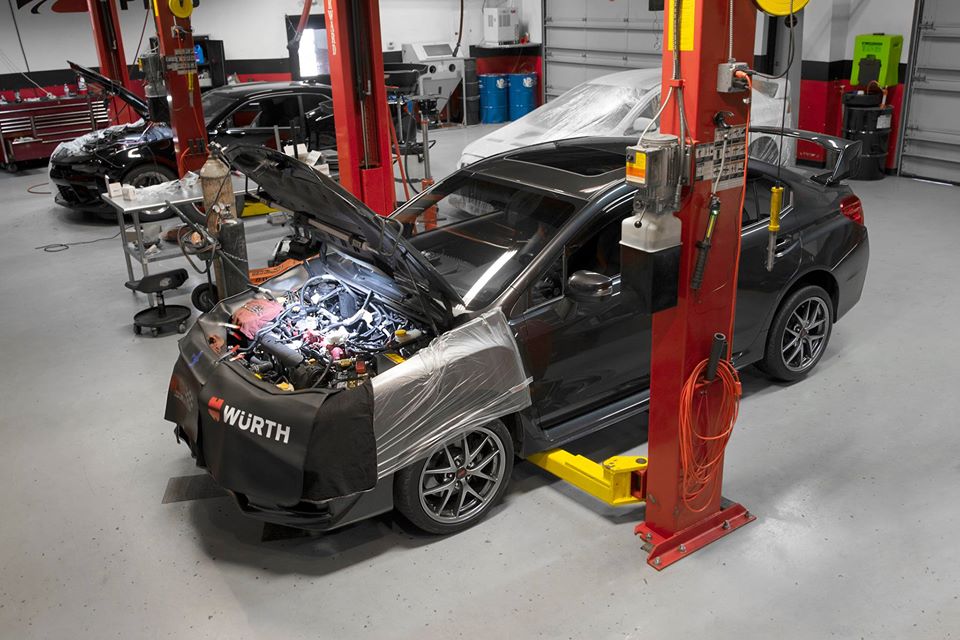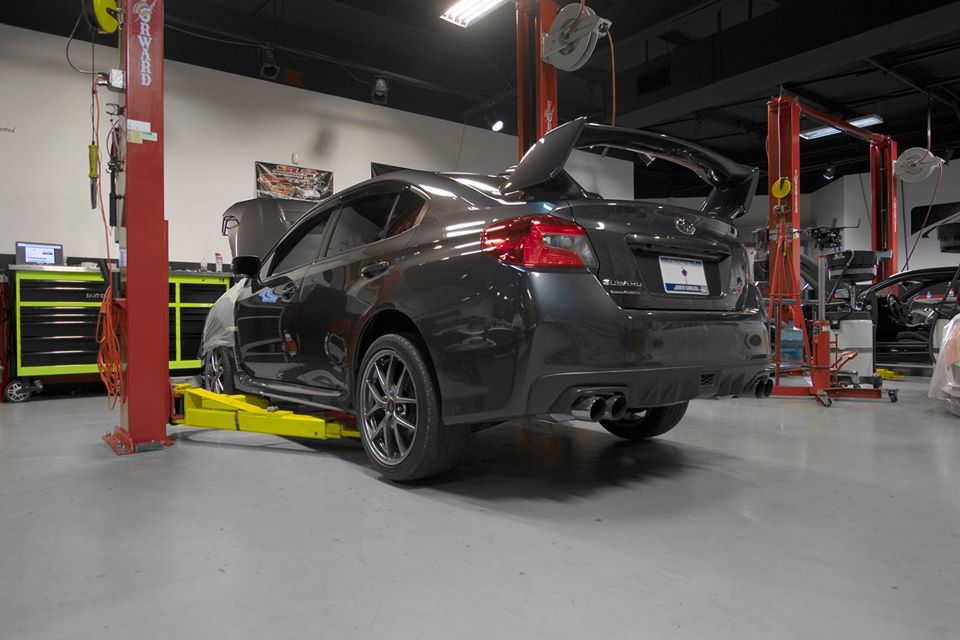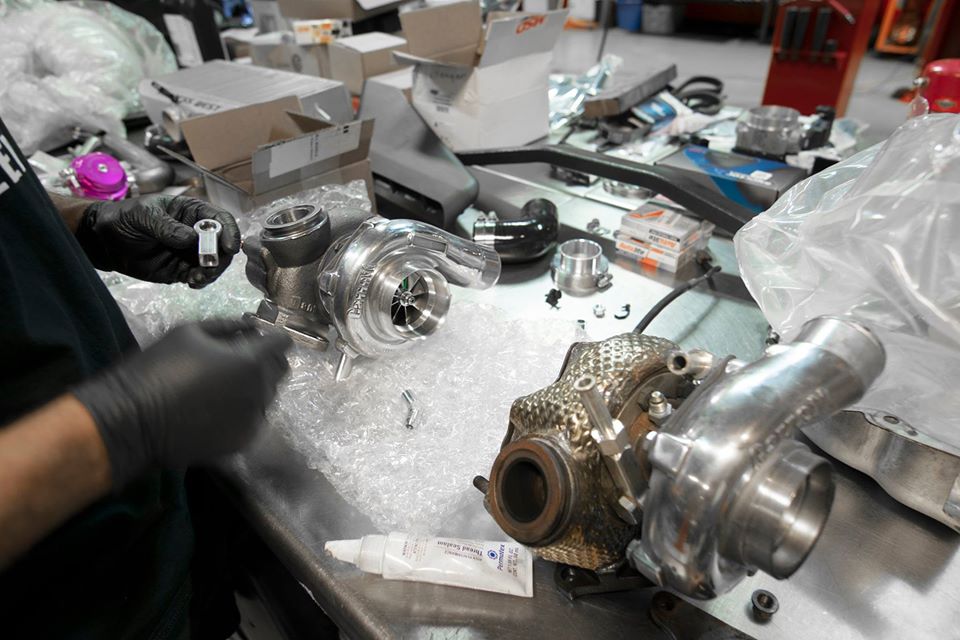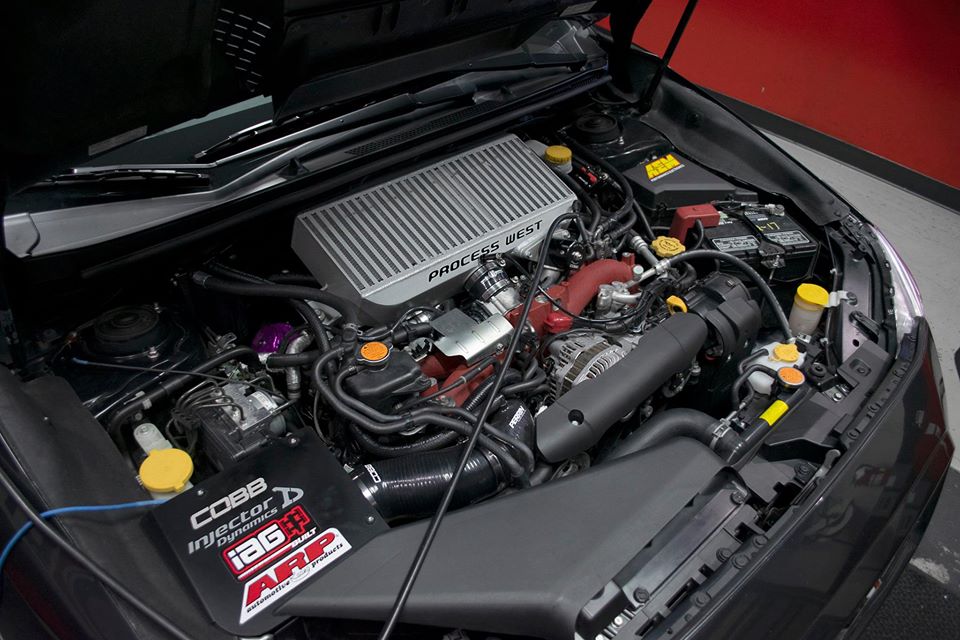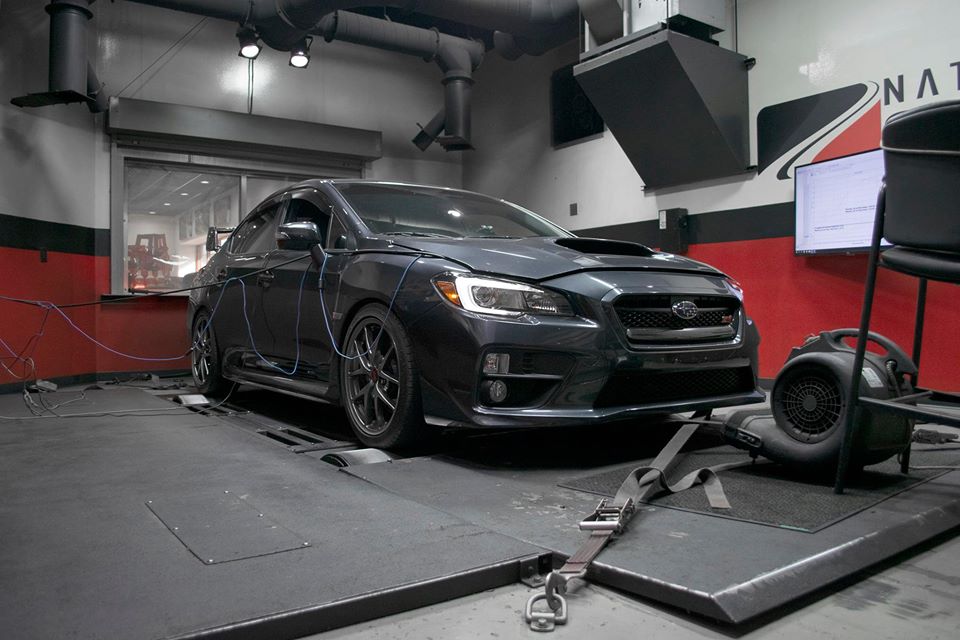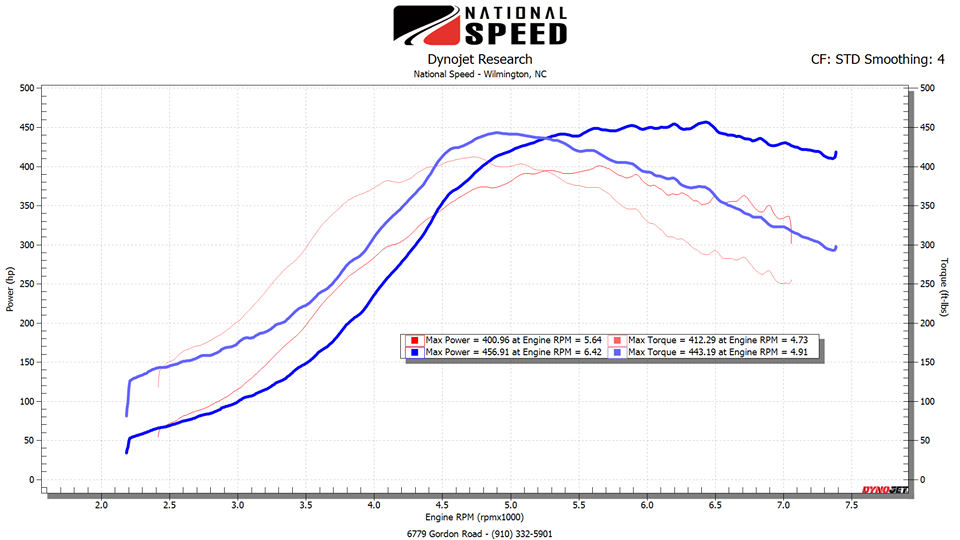 Reach Out To See What We Can Do For You!