Focus RS | Ford : September 30, 2019
David's Nitrous Blue 2016 Ford Focus RS is back in the shop to have the EcoBoost taken to the next level! The target? Mid-400awhp on pump gas.
When this RS first came to us, it was completely stock, and for the first round of work we installed a COBB Tuning carbon fiber intake system, Mountune front-mount intercooler & piping, Stainless Works down-pipe, Mountune exhaust system, COBB Tuning rear engine mount, all brought together with a custom calibration by Vlad via COBB Tuning's Accessport. While that held David over for a while, soon enough he got that familiar itch for more, and brought his Focus RS back in for the next step!
This round, John installed a set of ARP cylinder head studs, Mountune MRX turbocharger upgrade featuring a BorgWarner Performance Aftermarket EFR 7163 with matching Mountune down-pipe, Mountune V3 camshaft set and matching valvetrain, Radium Engineering dual catch cans, and all the miscellaneous OEM Ford gaskets & seals needed to bring it all together.
With the mechanical work wrapped in the shop, Matt strapped her down to the rollers for Vlad to perform a custom calibration via COBB Tuning's Accessport. With the EFR 7163 delivering 22psi on 93 octane, Vlad was able to increase the 2.3L EcoBoost's output to 446.66awhp & 441.64lbft! With an additional 107awhp & 42lbft gained over his last visit, David's itch for more performance has been scratched... for now.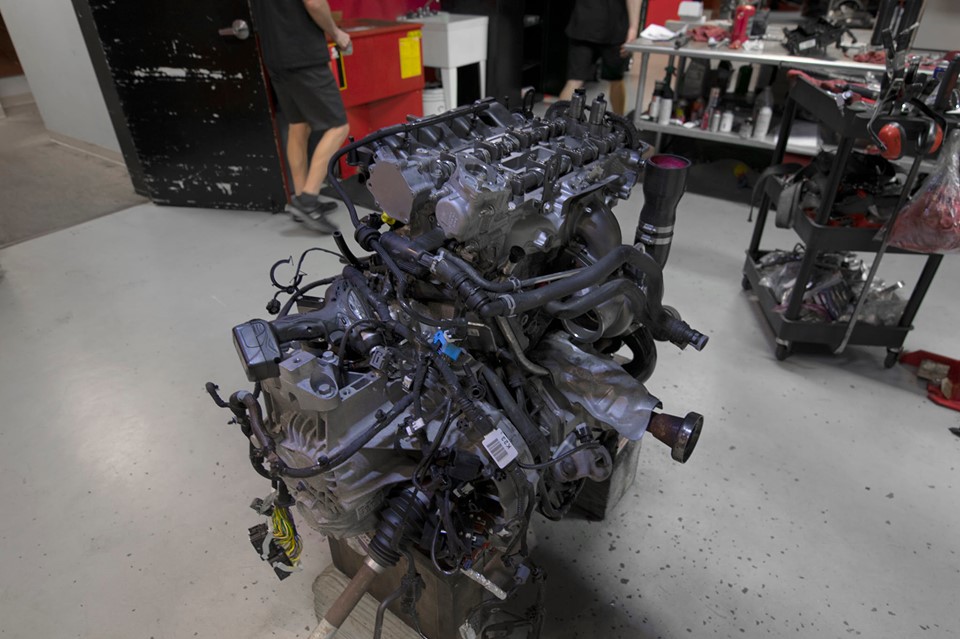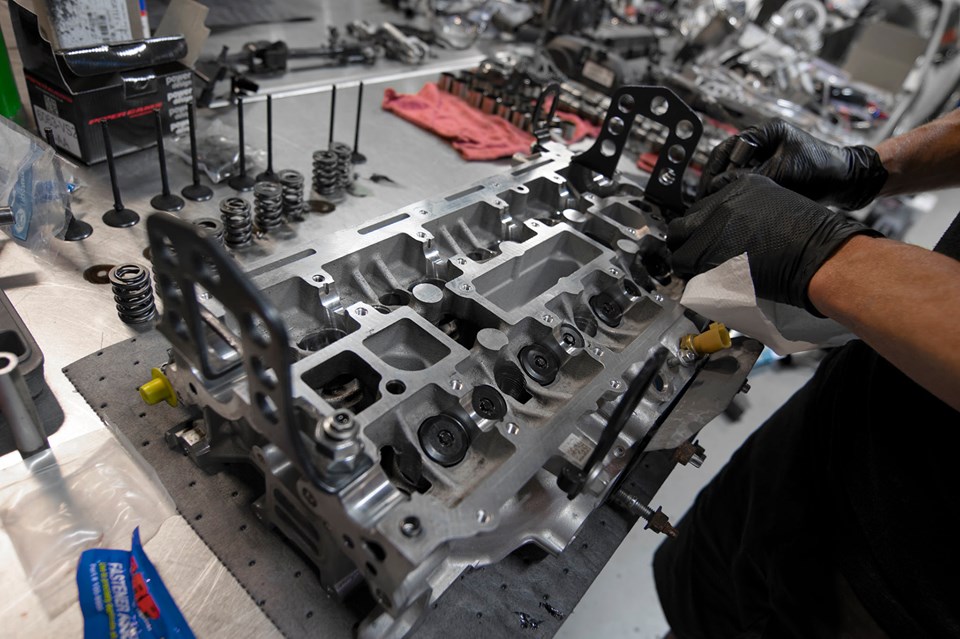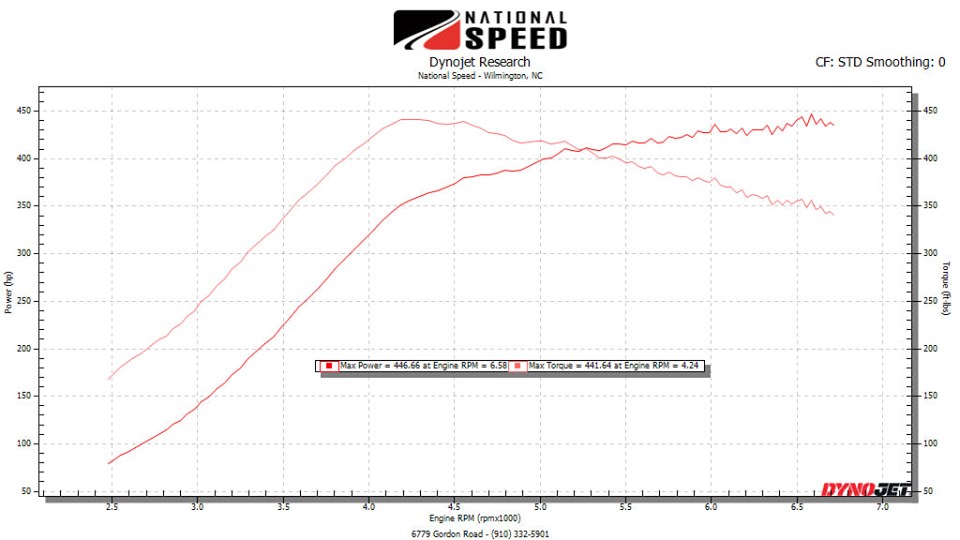 Reach Out Today To See What We Can Do For You!