Camaro | Chevrolet : September 30, 2019
Frank brought his gorgeous Garnet Red 2018 Chevrolet Camaro SS in to have it transformed into a daily-drivable 1,000bhp+ beast! With the 6th gen on the lift, Jackson got busy with the extensive scope-of-work. Up first, the LT1 engine was removed & disassembled to the bare block, and then rebuilt with Wiseco Automotive drop-in pistons, Katech CNC ported cylinder heads, Cam Motion custom VVT camshaft, ARP fasteners, Brian Tooley Racing valve train components, Johnson Lifters Dog Bone lifters, ICT Billet LLC valley cover with OEM GM components to complete the AFM/DOD delete, Katech valve covers powder coated Garnet Red by Detective Coating, Katech coil relocation brackets, OEM LT4 high-pressure fuel pump & fuel injectors, along with all the OEM gaskets, seals, and miscellaneous components to bring it all together, along with a Precision Industries 10.50" single-disc lockup torque converter.
With the engine back in the bay, he then rolled on to installing the Whipple Superchargers twin-screw W175ax 2.9L system, OEM ZL1 in-tank fuel pump, Stainless Works 2.00" primary diameter long-tube headers Cerakoted by Detective Coating, Stainless Works full 3.00" dual-exhaust system, MSD Performance spark plug wires with Design Engineering, Inc. Protect-a-Boots, Roto-Fab, LLC Big Gulp air-intake system, Mightymouse Solutions Wild catch can system, DSX Tuning Flex Fuel conversion and auxiliary fuel pump system, and a The Driveshaft Shop aluminum driveshaft installed with a BMR Suspension safety loop for good measure.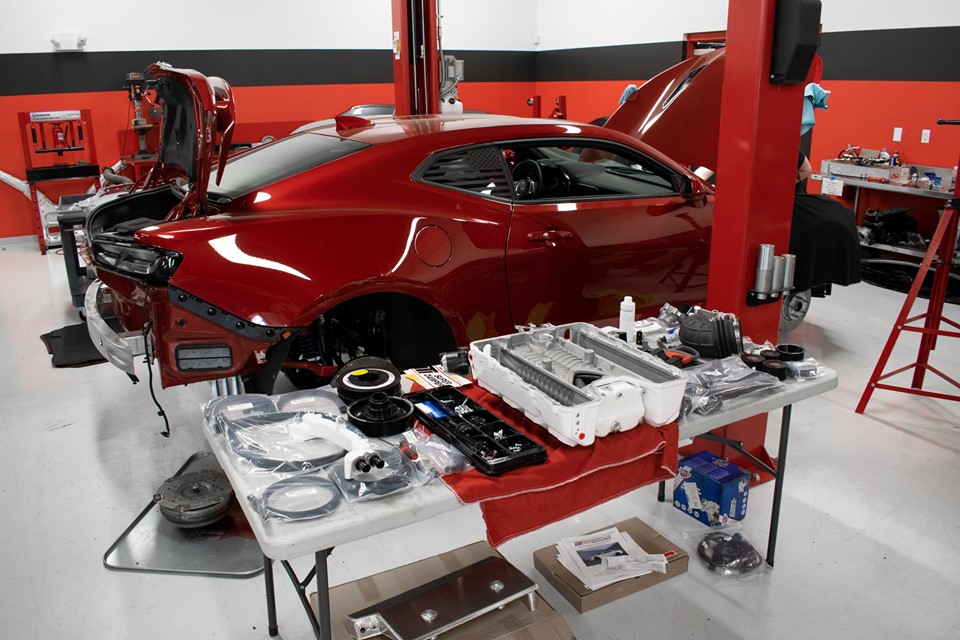 With the powertrain completed, Jackson turned his attention to the suspension and braking system, in the form of BMR Suspension rear lower control arms, BMR Suspension front & rear sway bars and end links, H&R Special Springs, LP. lowering springs, SJM line-lock for smokey non-brake-killing burnouts, OEM Brembos powder coated Garnet Red by Detective Coating, with Motul RBF660 brake fluid to provide improved fade resistance while braking from those high-speed runs.
With the mechanical work wrapped in the shop, Charlie strapped her down to the rollers for Vlad to perform a custom Flex Fuel & TCU calibration via HP Tuners. With the supercharger providing ~15psi, Vlad was able to increase output on 93 octane to 763.26whp & 727.90lbft, with E50 numbers coming in at 853.05whp & 795.05lbft! Quite an incredible build, that's sure to make Frank smile every time he gets behind the wheel!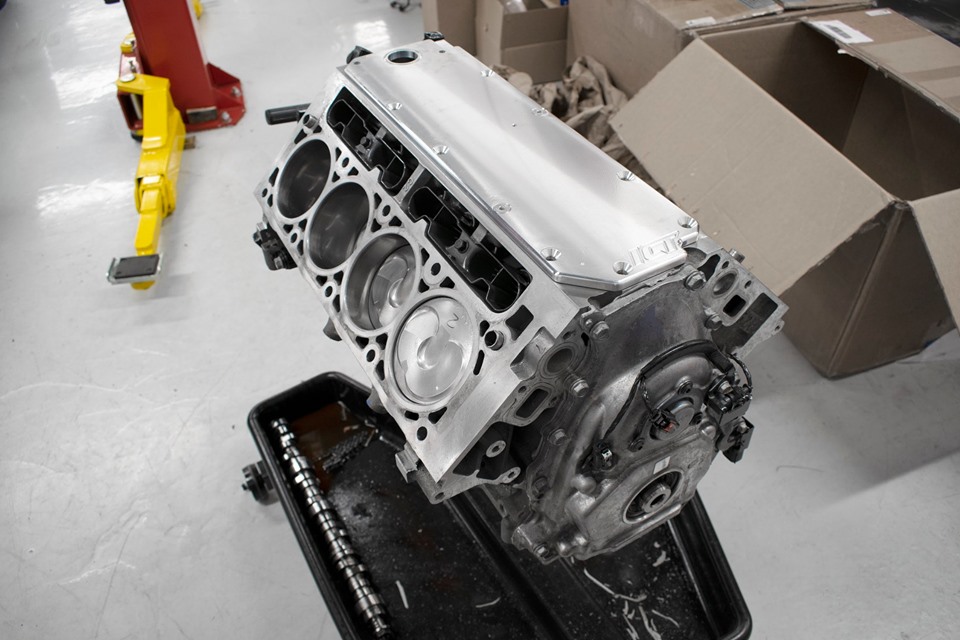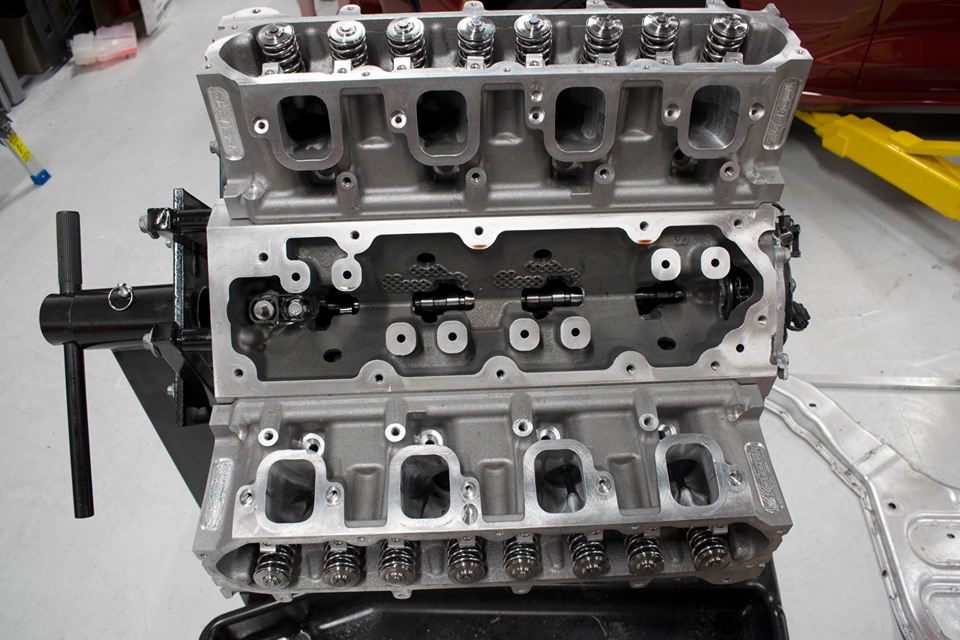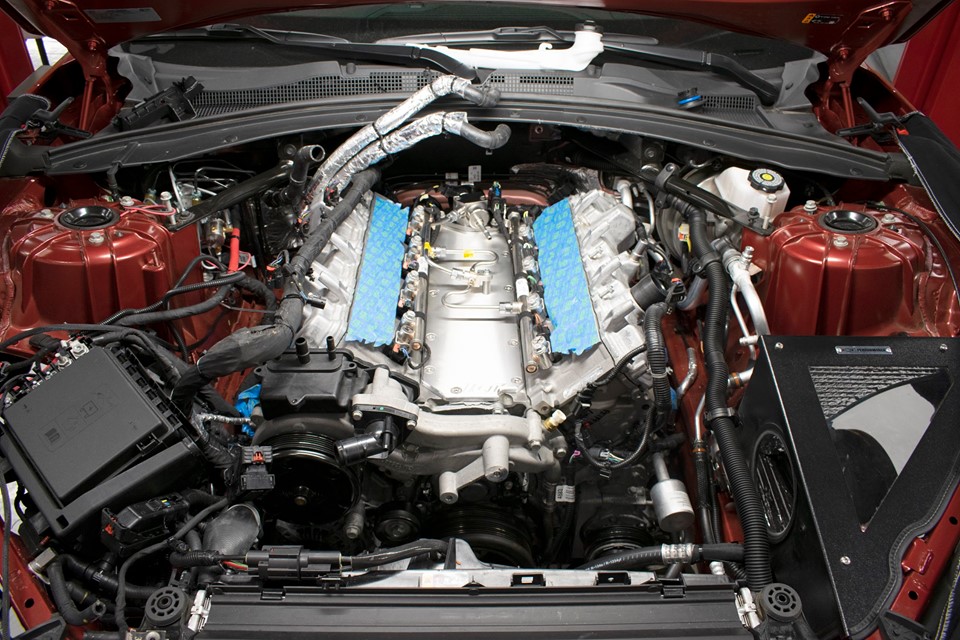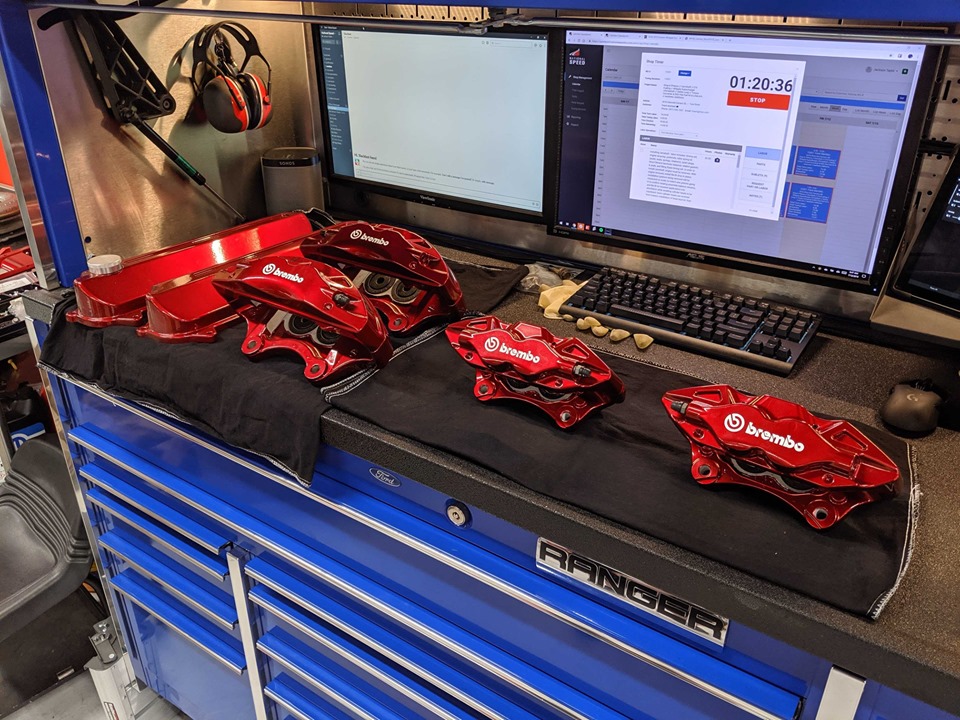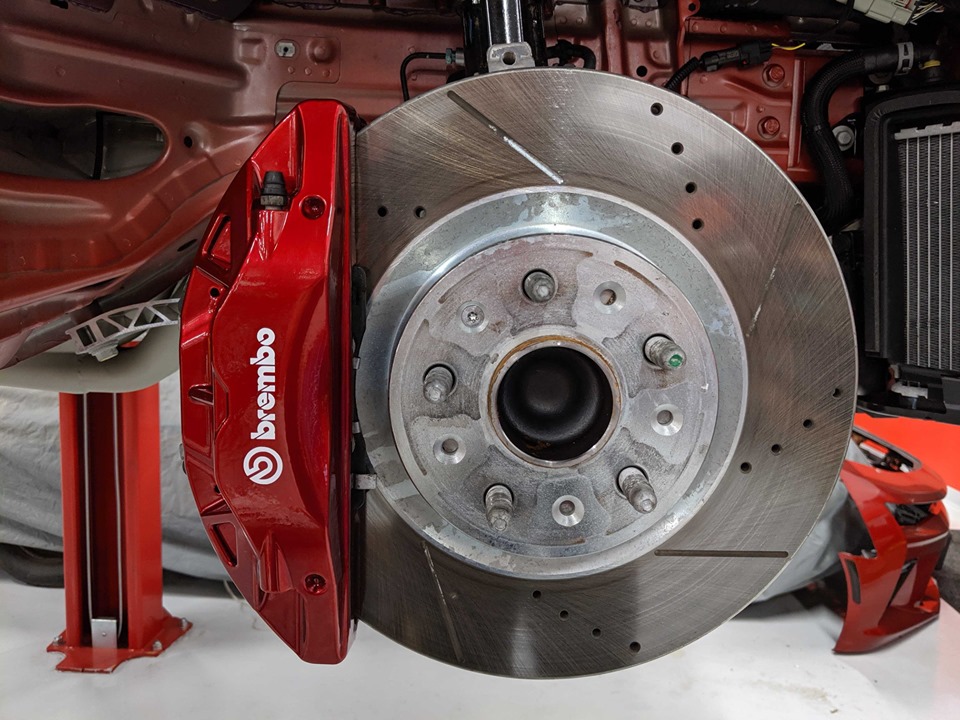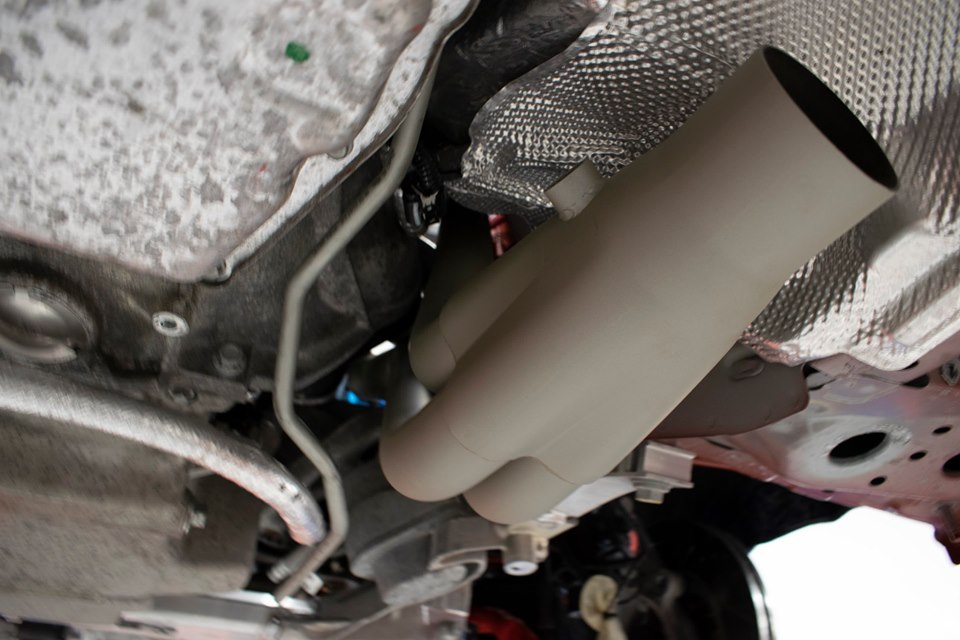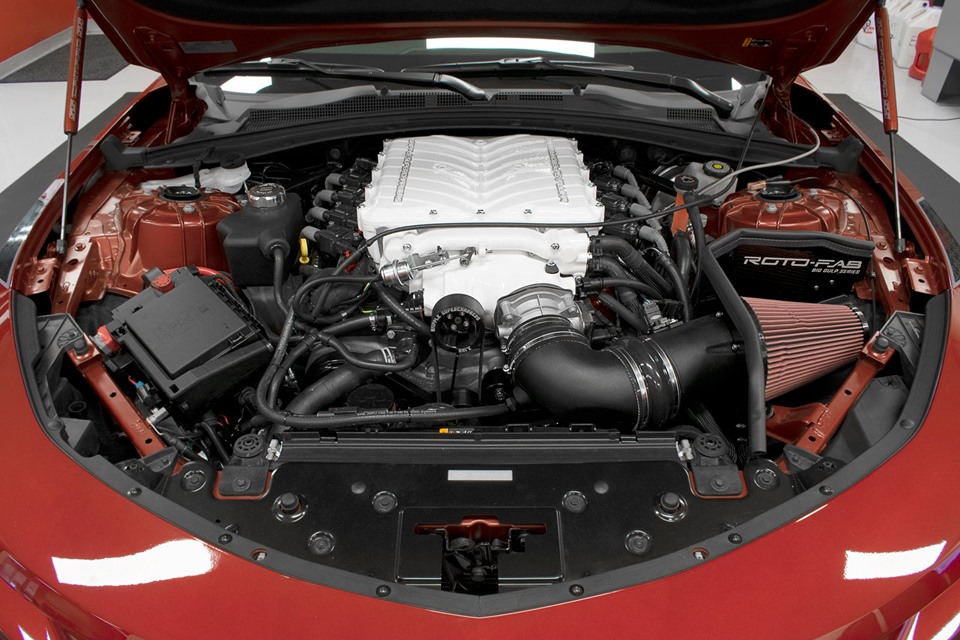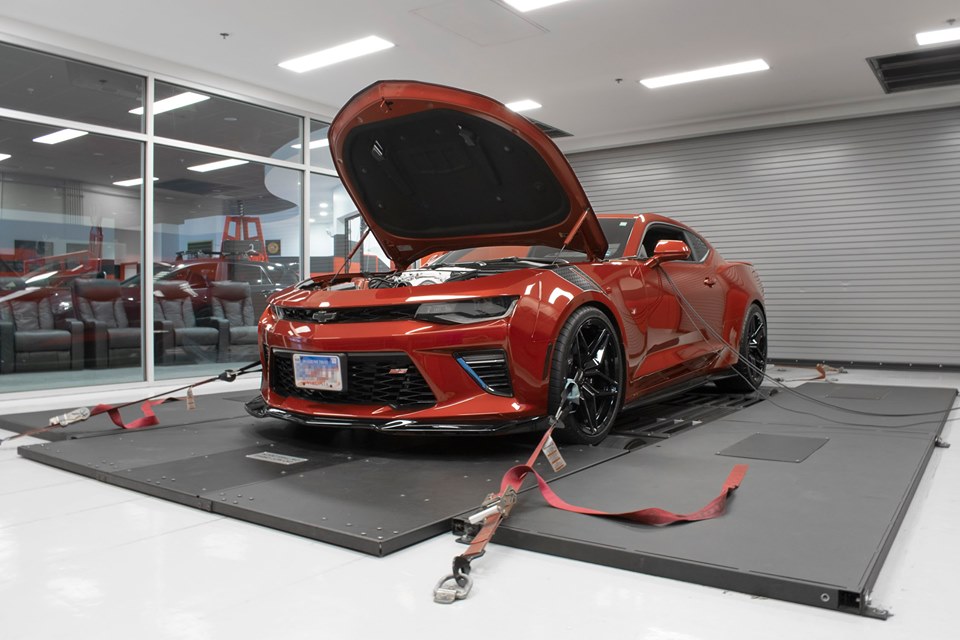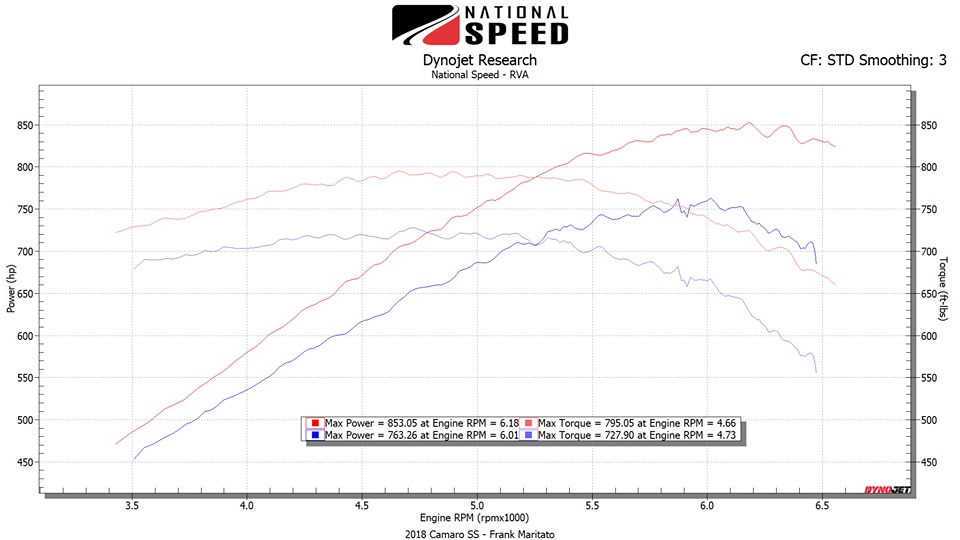 Reach Out Today To See What We Can Do For You!