Subaru | Uncategorized | WRX : February 15, 2019
Before the first oil change was even due, Justin brought his 2019 Subaru WRX STI in for the first round of work! Starting out in the shop, Louis set the EJ257 up with a COBB Tuning SF intake system, turbocharger inlet tube, down-pipe, 3-port electronic boost control solenoid, complete Flex Fuel conversion kit with pressure sensor, Injector Dynamics ID1050X fuel injectors, GrimmSpeed up-pipe, and a PERRIN Performance recirculating blow-off valve.
Up next, she hit the rollers for a Flex Fuel calibration by Vlad via COBB Tuning's Accessport! With the stock short block still in place, Vlad proceeded cautiously on both 93 & E85 calibrations to keep the torque in check -- resulting in 93 octane output of 312.12awhp & 329.77lbft, and E85 output of 325.70awhp & 360.89lbft! Solid results for the first round of work!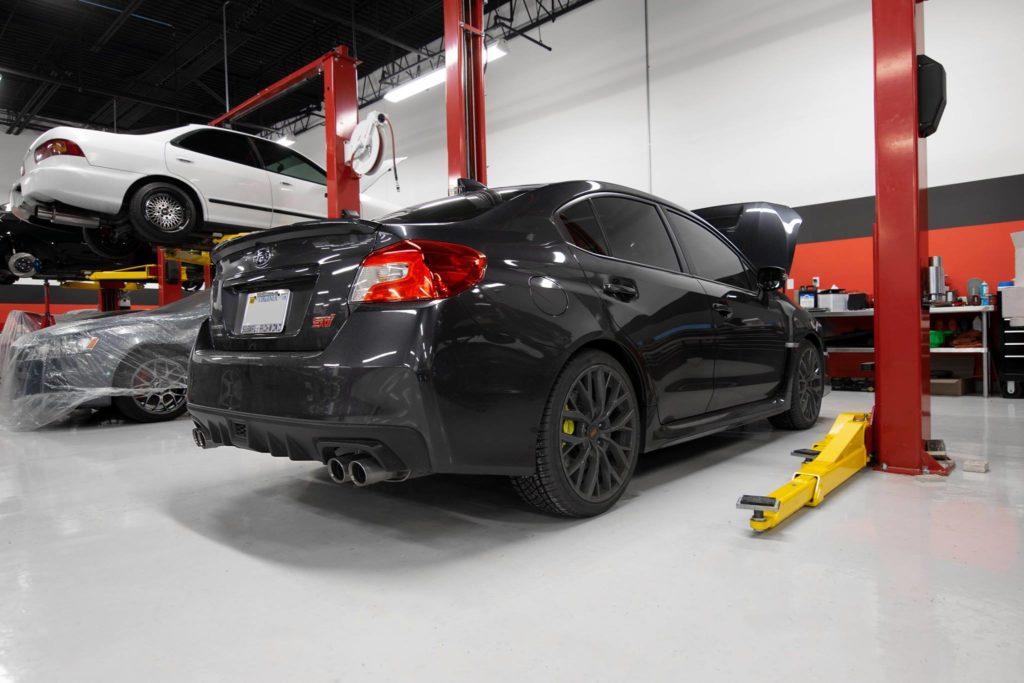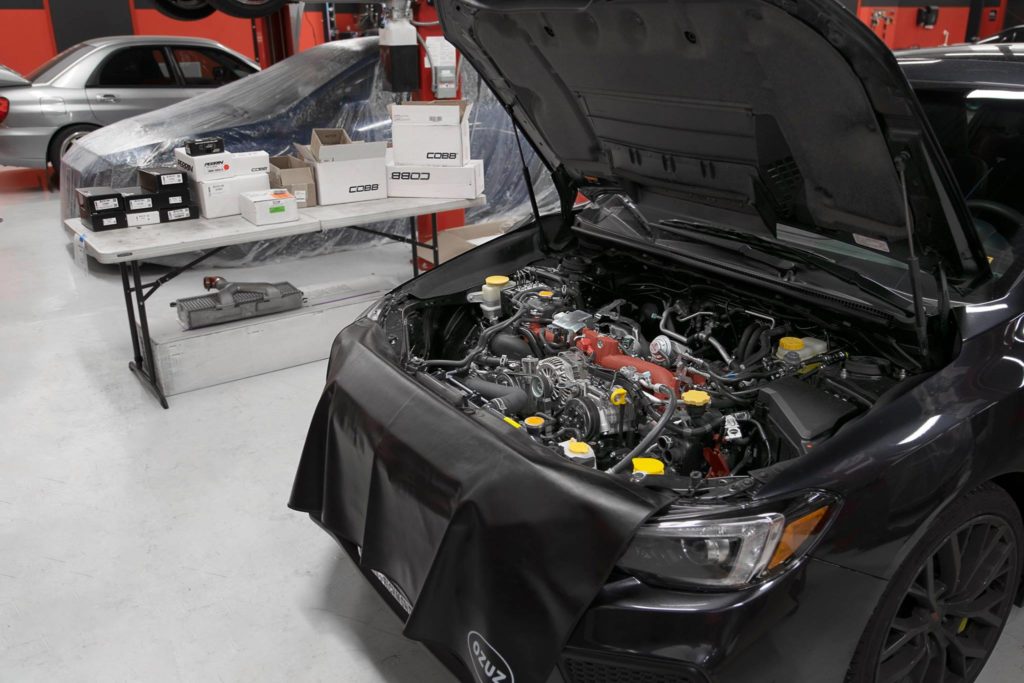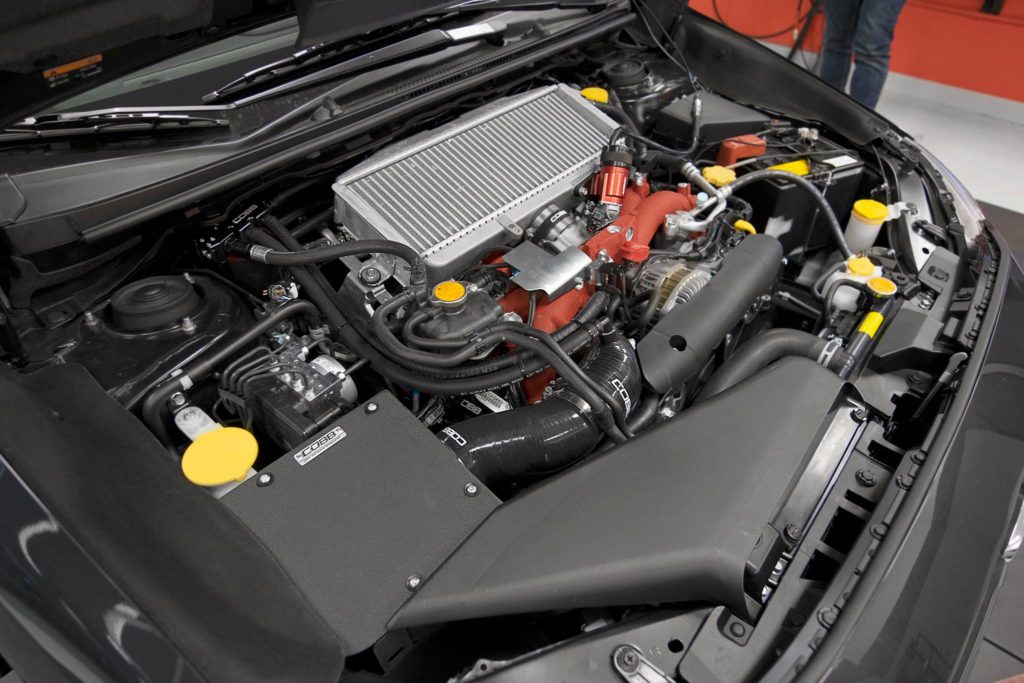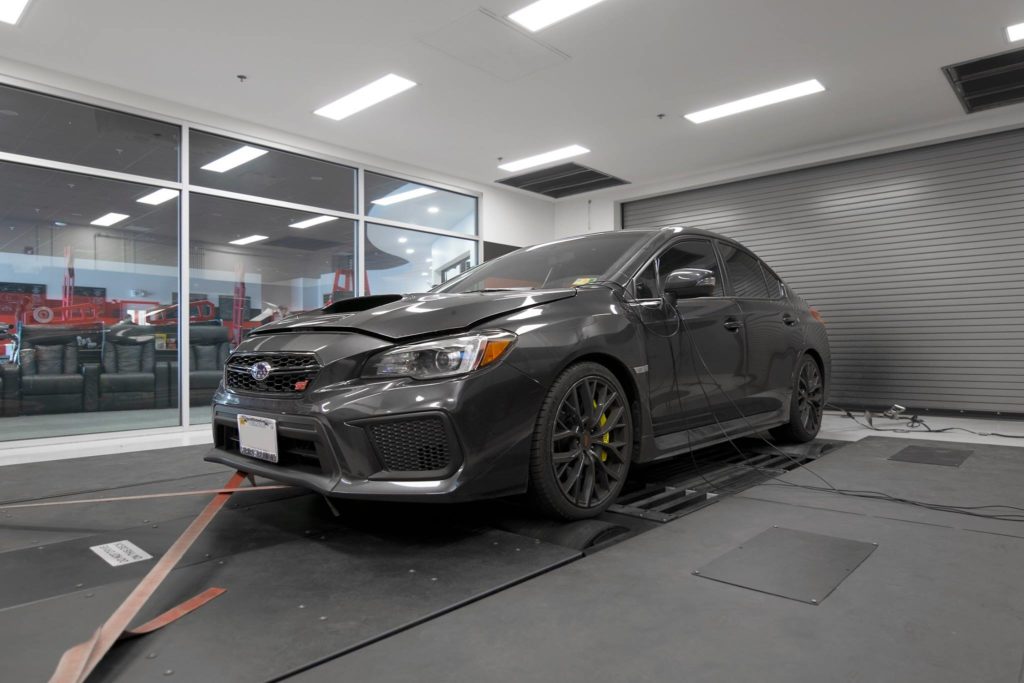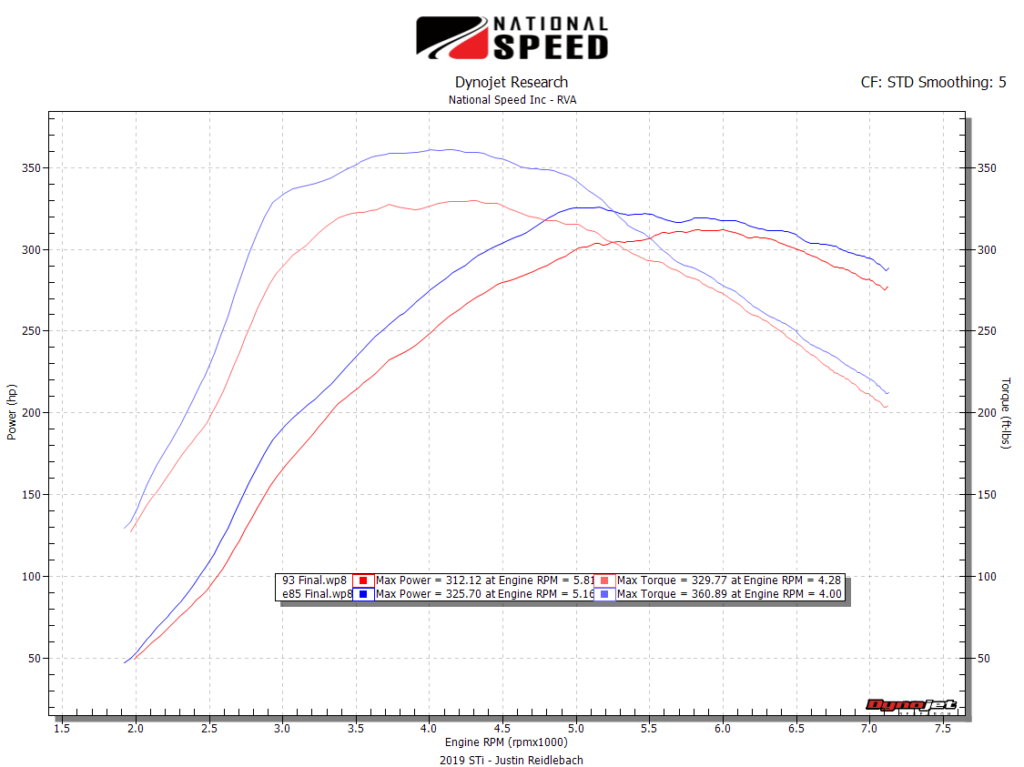 Reach Out Today To See What We Can Do For You!