Make | Toyota | Tundra : June 29, 2022
Clearly, Alex's 2020 Toyota Tundra TRD Off-Road is no stranger to the trails! But the added weight of the extra gear, rooftop tent, and larger tires really started to show up in the driving experience, both on and off road. Alex's ideal solution was to not only add power, but to do so in a way that wouldn't affect daily drivability, or reliability on the trails. And it just so happens that's exactly what our Stage-2 Harrop Supercharged package delivers for 2007-2021 Tundras!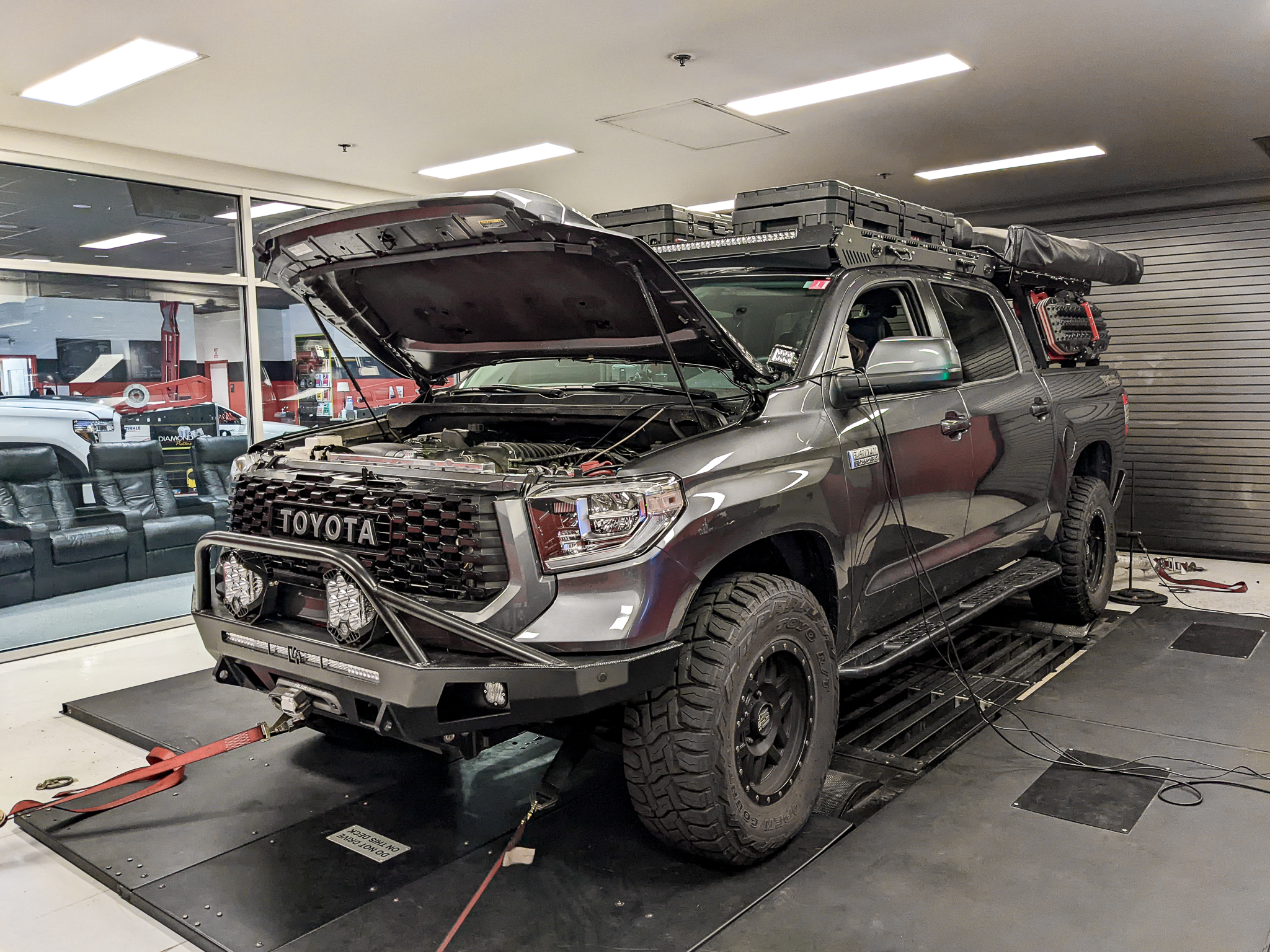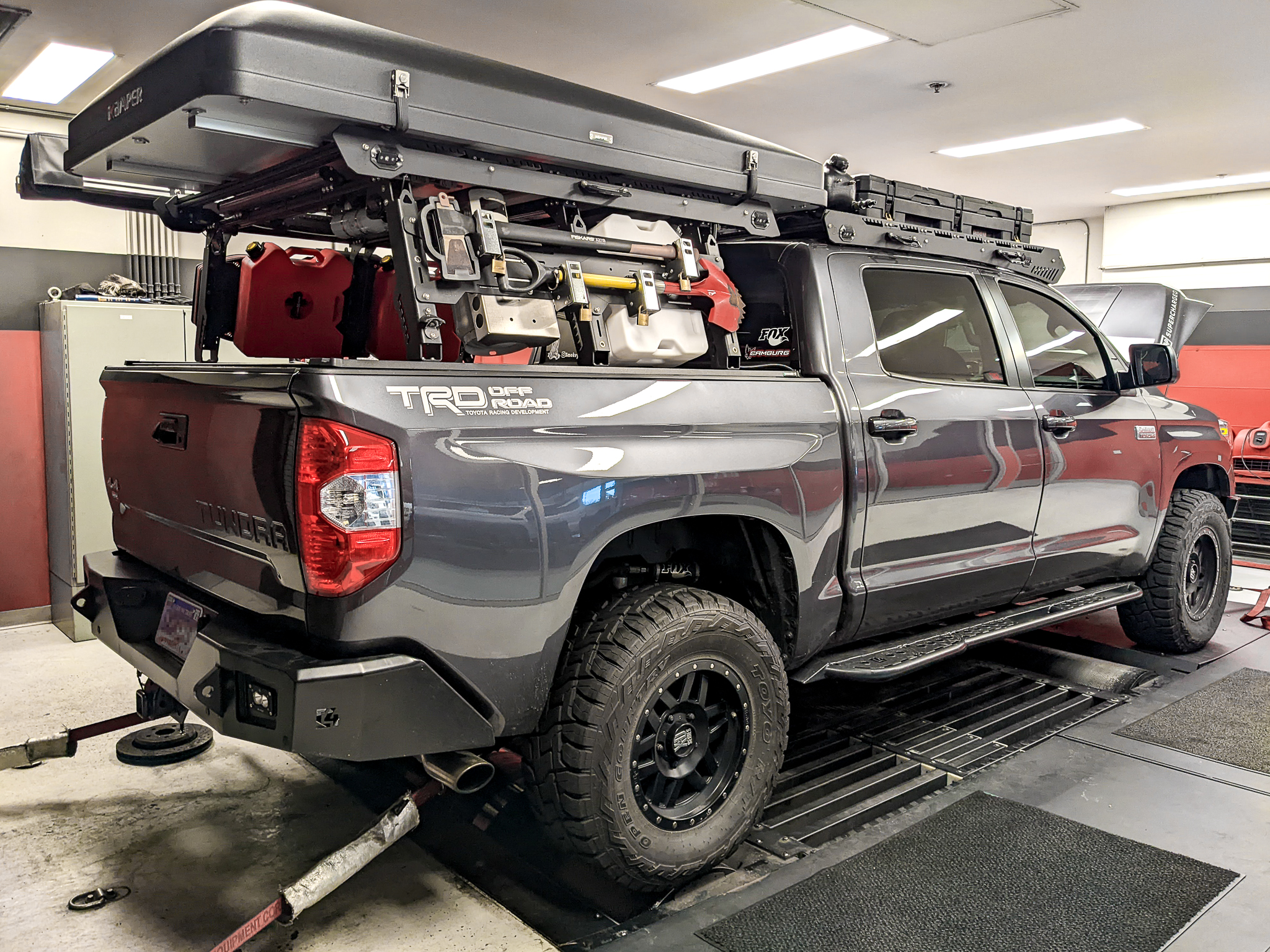 This package is configured around the beautifully designed
Harrop Engineering
TVS2650 supercharger… yep, the same supercharger rotor pack that comes factory equipped on the legendary 755hp 2019 Corvette ZR1 and 760hp 2020+ Ford Mustang Shelby GT500! Strapping this supercharger to the Tundra's 5.7L 3UR-FE engine results in not only a significant increase in horsepower, but also a serious increase in low-end torque delivery. Exactly what a weighed down Tundra needs!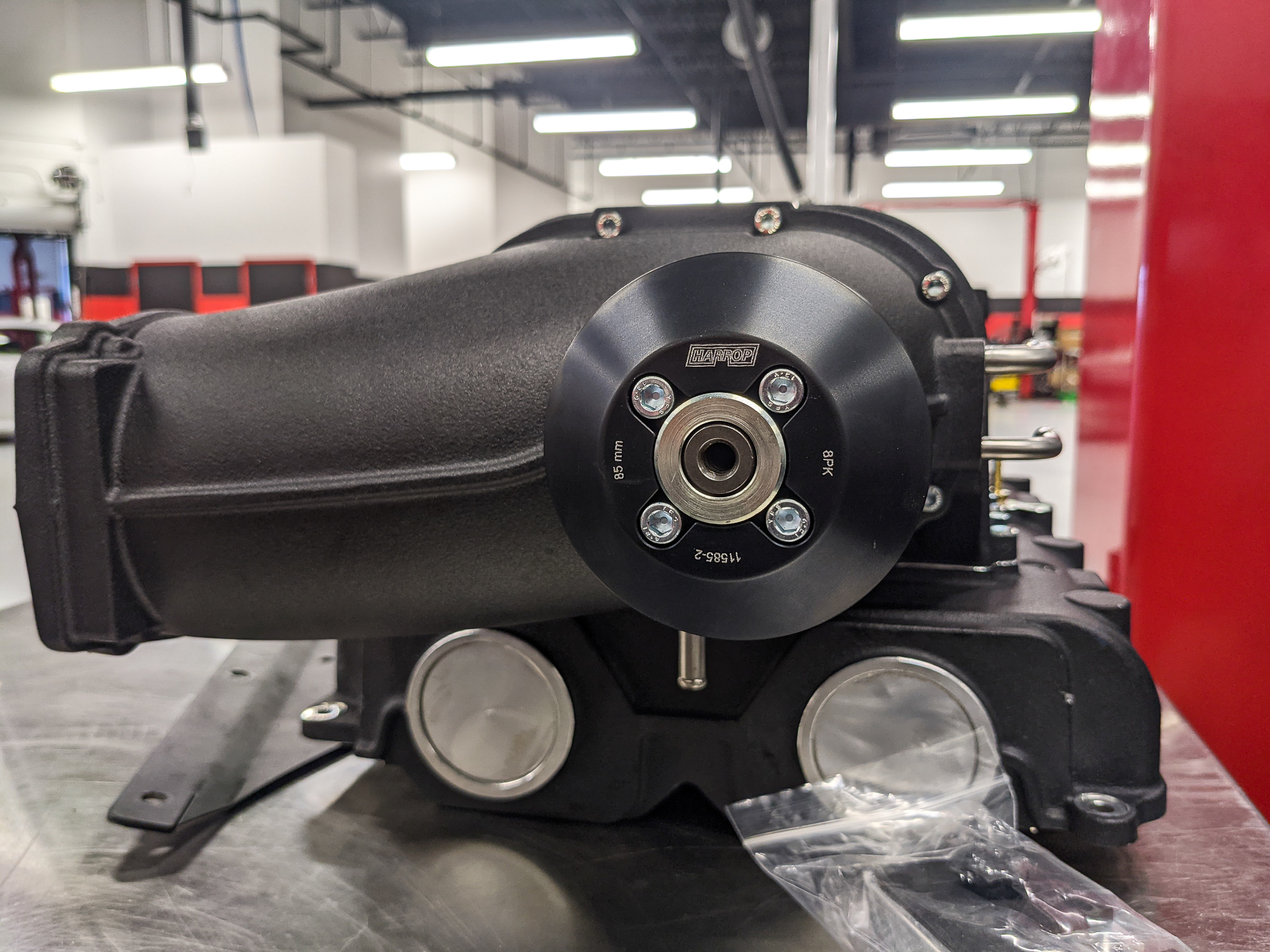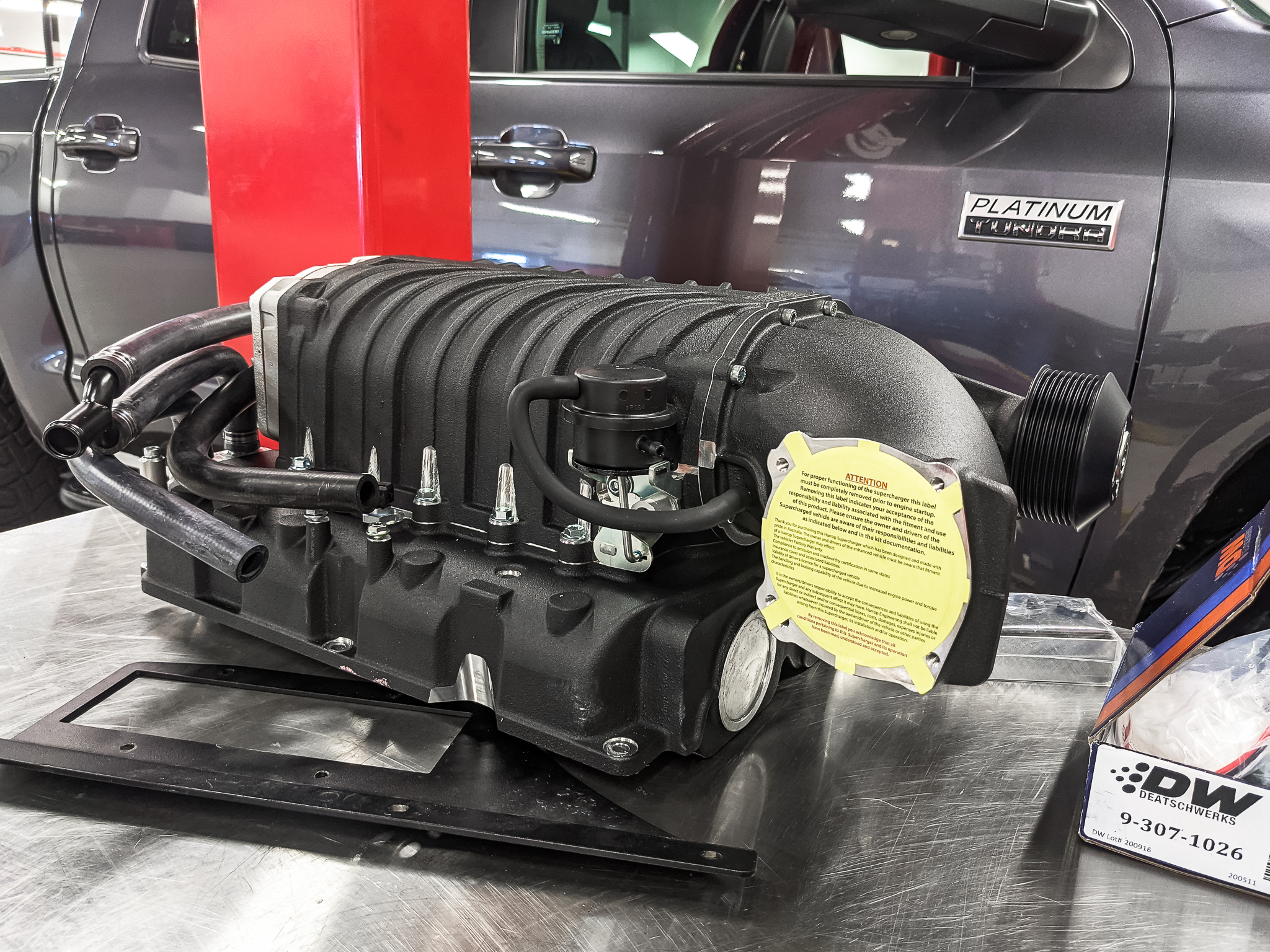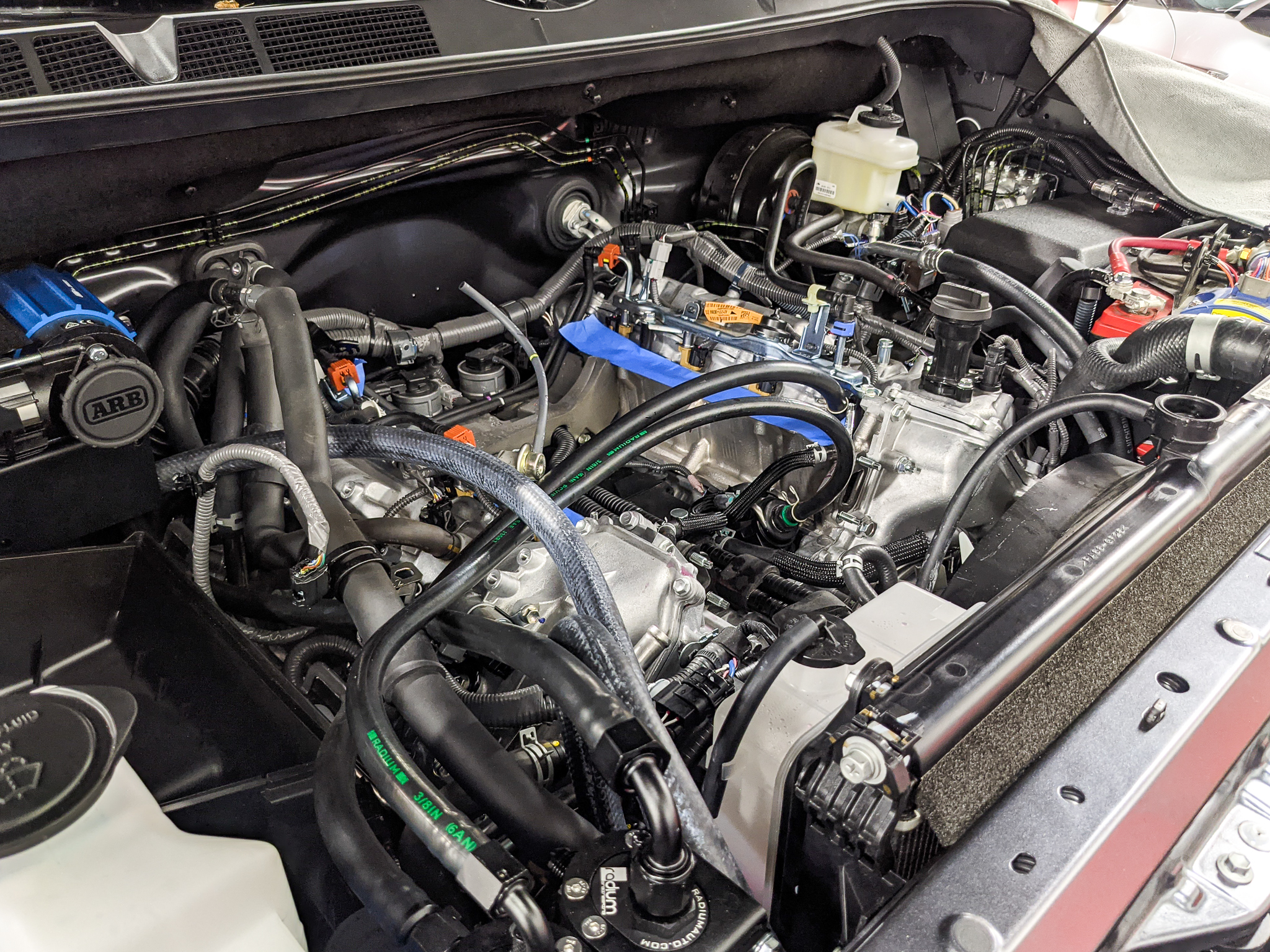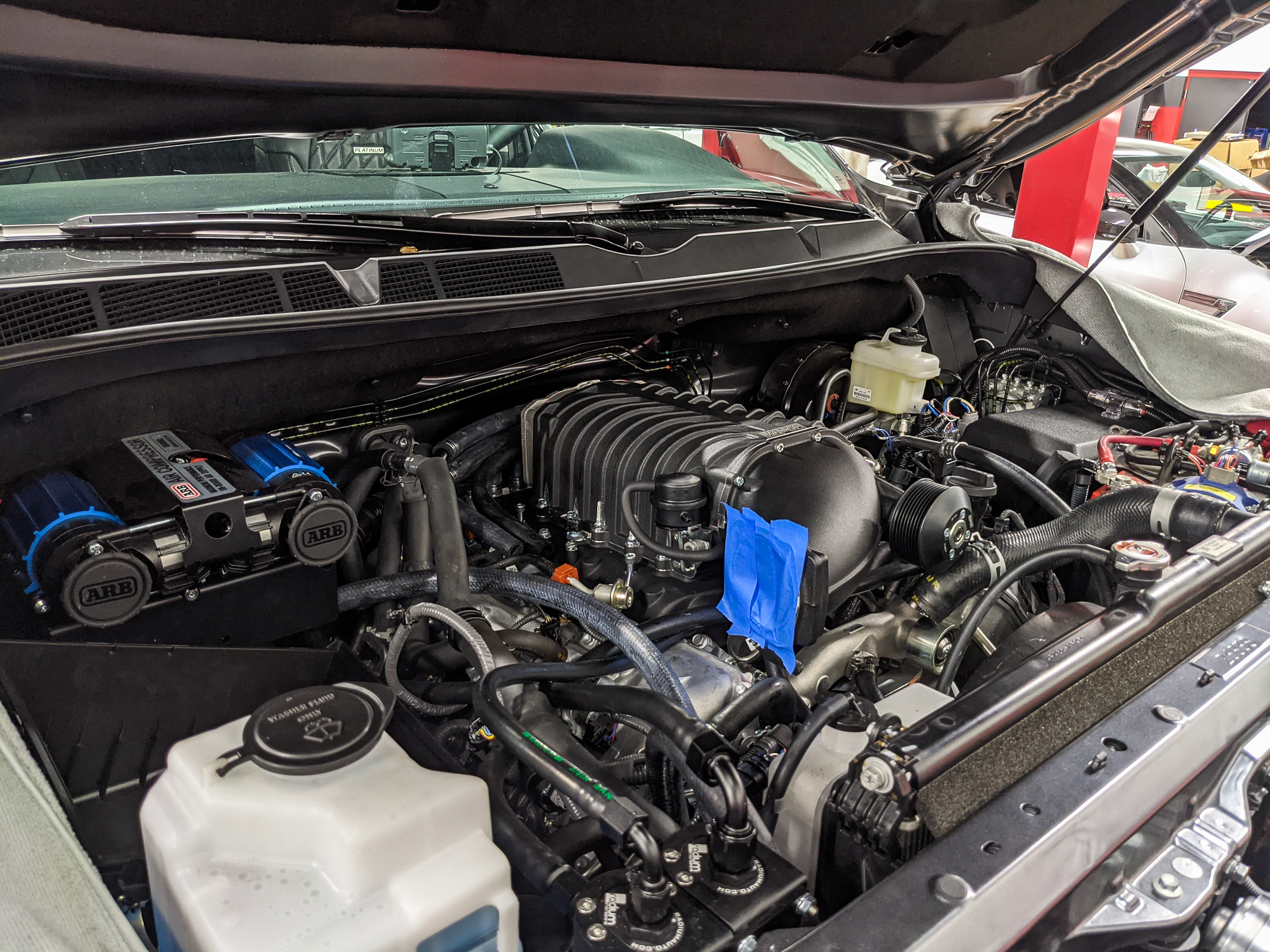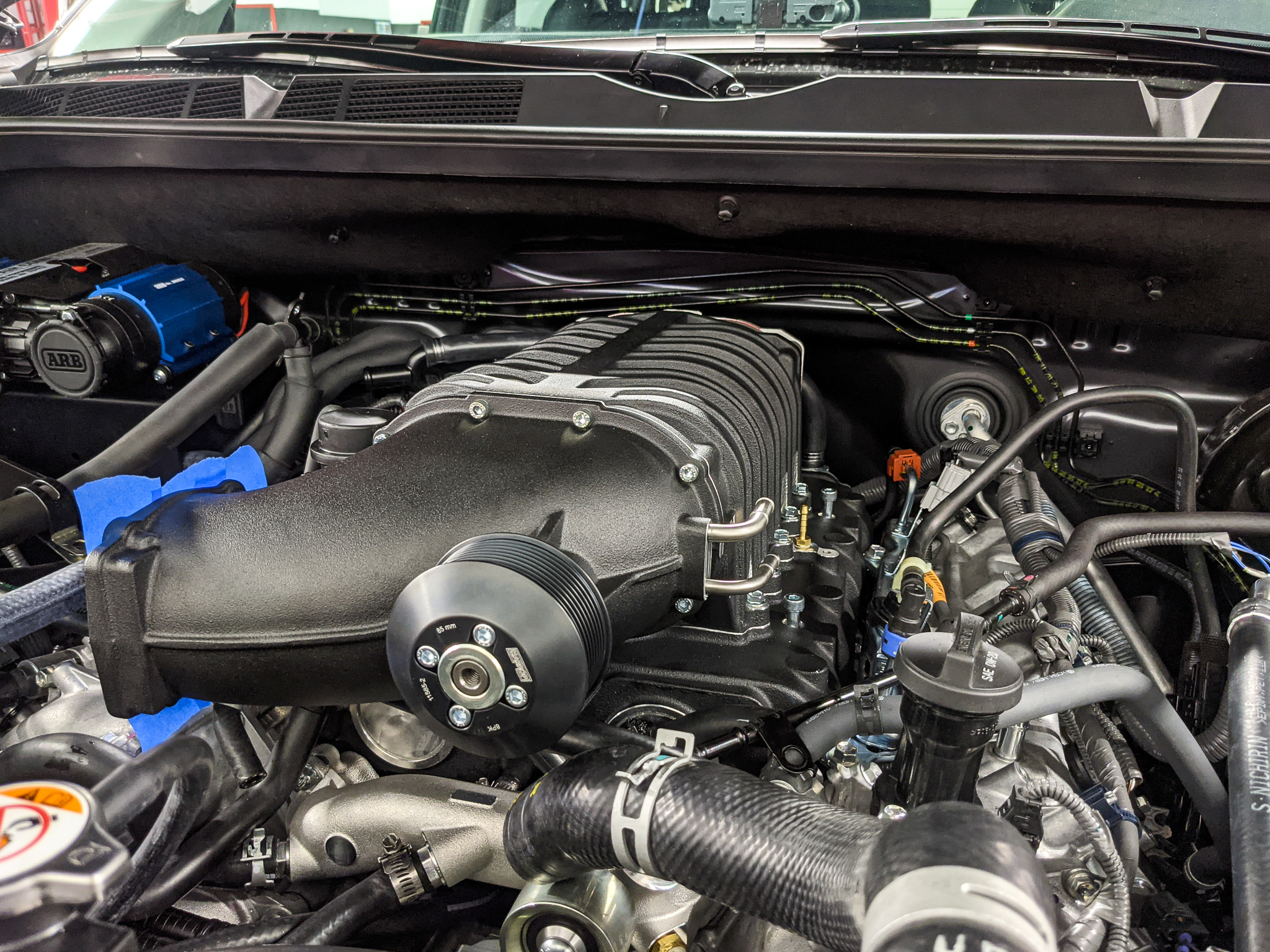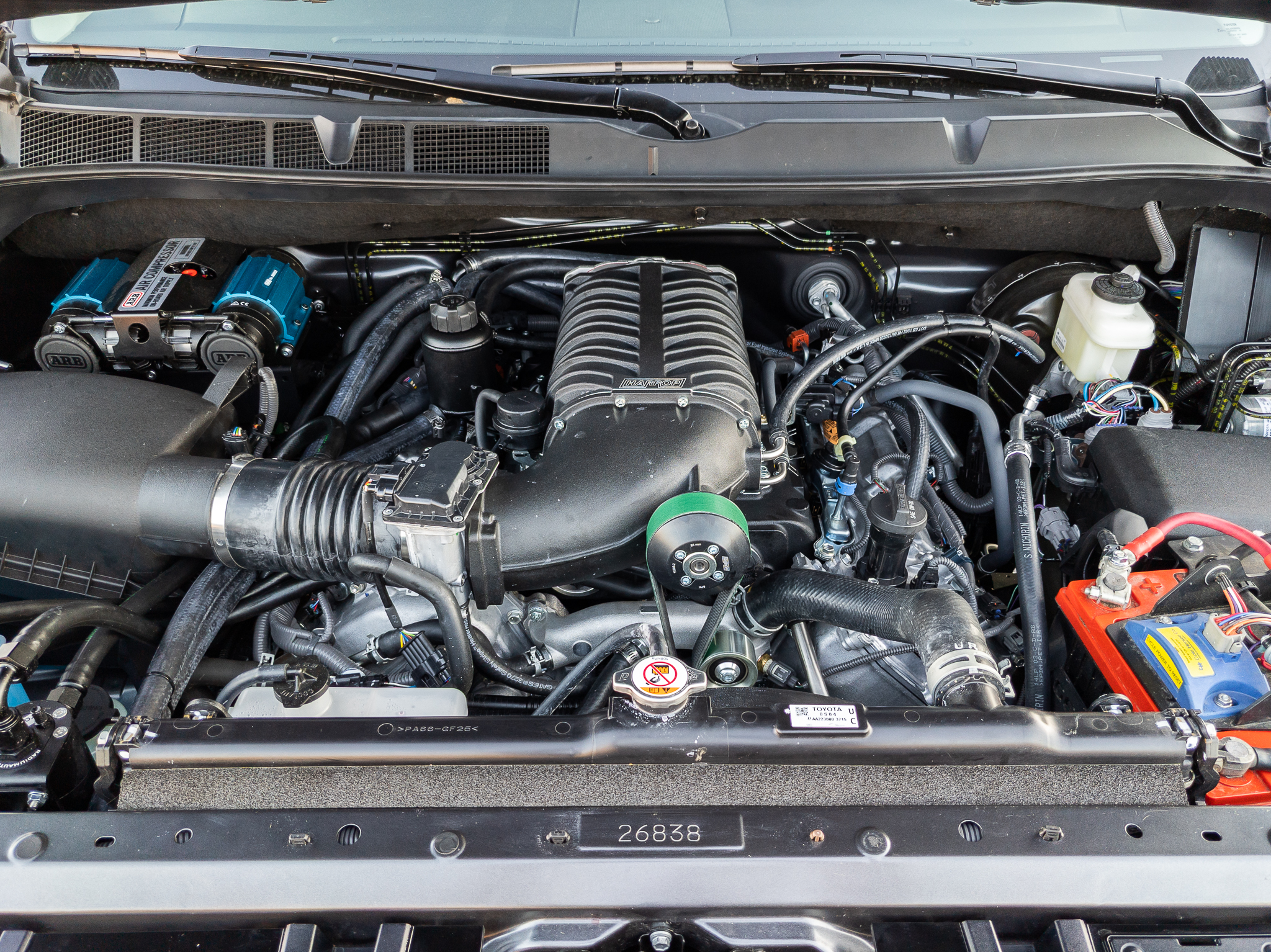 While our Stage-1 package "leaves well enough alone" with just the supercharger, our Stage-2 package takes things up a notch! Stage-2 additions include
ZPE
GripTec 80mm supercharger pulley to increase boost pressure,
DeatschWerks
650cc fuel injectors to keep up, a custom tune on the dyno via
VF Tuner
, topped off with optional cooling modifications including
VMP Performance
supercharger coolant reservoir,
CSF Radiators
aluminum radiator, with
Mishimoto Automotive
dual 10.00″ electric fans moving air even at low speed.
Once everything was installed by the shop by Jerzy, the Tundra made her way to the dyno to get a custom tune on the dyno via VF Tuner. With normal 93 octane in the tank, and the TVS2650 delivering ~9psi, this Tundra's output increased to 485.80whp & 512.17lbft! That's an increase of over 200hp & 200lbft at the wheels over stock! Pretty incredible results for such a simple combination of parts.