News : May 3, 2023
What's better, Twin Turbo Systems or Superchargers for my C8 Corvette? We get this question all the time from customers and see people asking all over the internet. So which one is better? We decided to put two of our favorite forced inductions solutions, specifically the ProCharger Stage 2 system and the Peitz Performance Bravo Light twin-turbocharger system, to the test and give you the data to decide which system is best for your C8 Chevrolet Corvette. To decide which product is best, most costumers look into cost, performance, and reliability.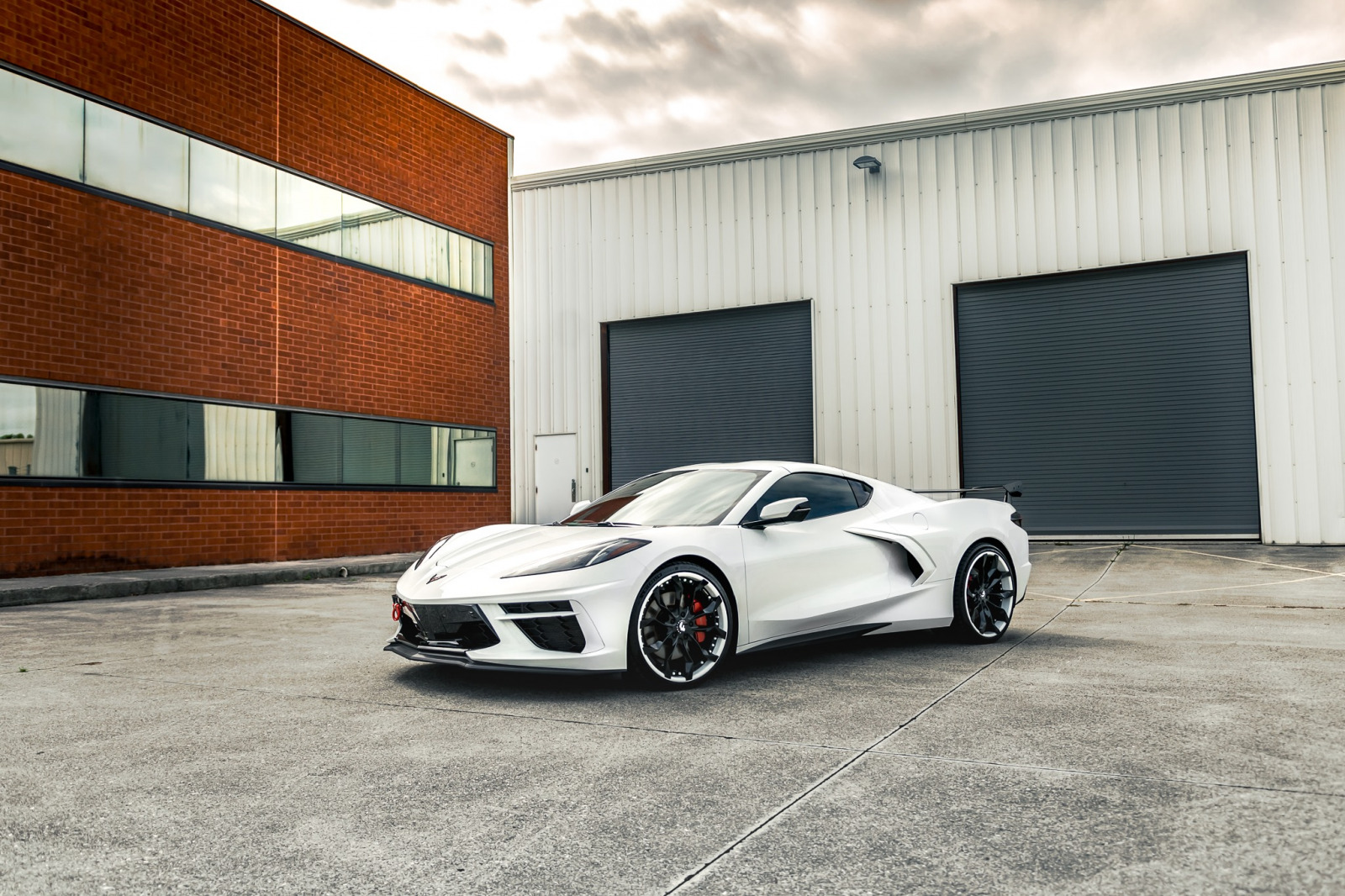 COST
It is worth noting that these systems are a fair bit more expensive than your average forced induction solution. If you have had a C6 or C7 in the past and looked into superchargers, you may be surprised to see the cost of these systems in comparison. Why?
It's All New: This is a completely new platform. That means manufacturers are unable to pull parts from earlier kits to cut down on cost.
R&D: Manufacturers have spent countless hours designing and testing these systems. Unlike most models where you can add a couple of HP Tuners credits and get to tuning, most systems require additional hardware or a tremendous amount of R&D to unlock and tune the factory ECU and Transmission.
Limited Production: Given the low production volume, most manufacturers are not able to buy these items in the quantities they would traditionally purchase. In fact, many of these systems are made to order.
Cost of Goods: As much as we all hate to hear it. Many of the materials needed are substantially more than they used to be.

ProCharger Stage 2 - Parts: $20,184 (upgrades available) | Parts, Installation, & Tuning: Starting at $22,799
Peitz Performance Bravo Light System - Parts: $25,120 | Parts, Installation, & Tuning: Starting at $28,999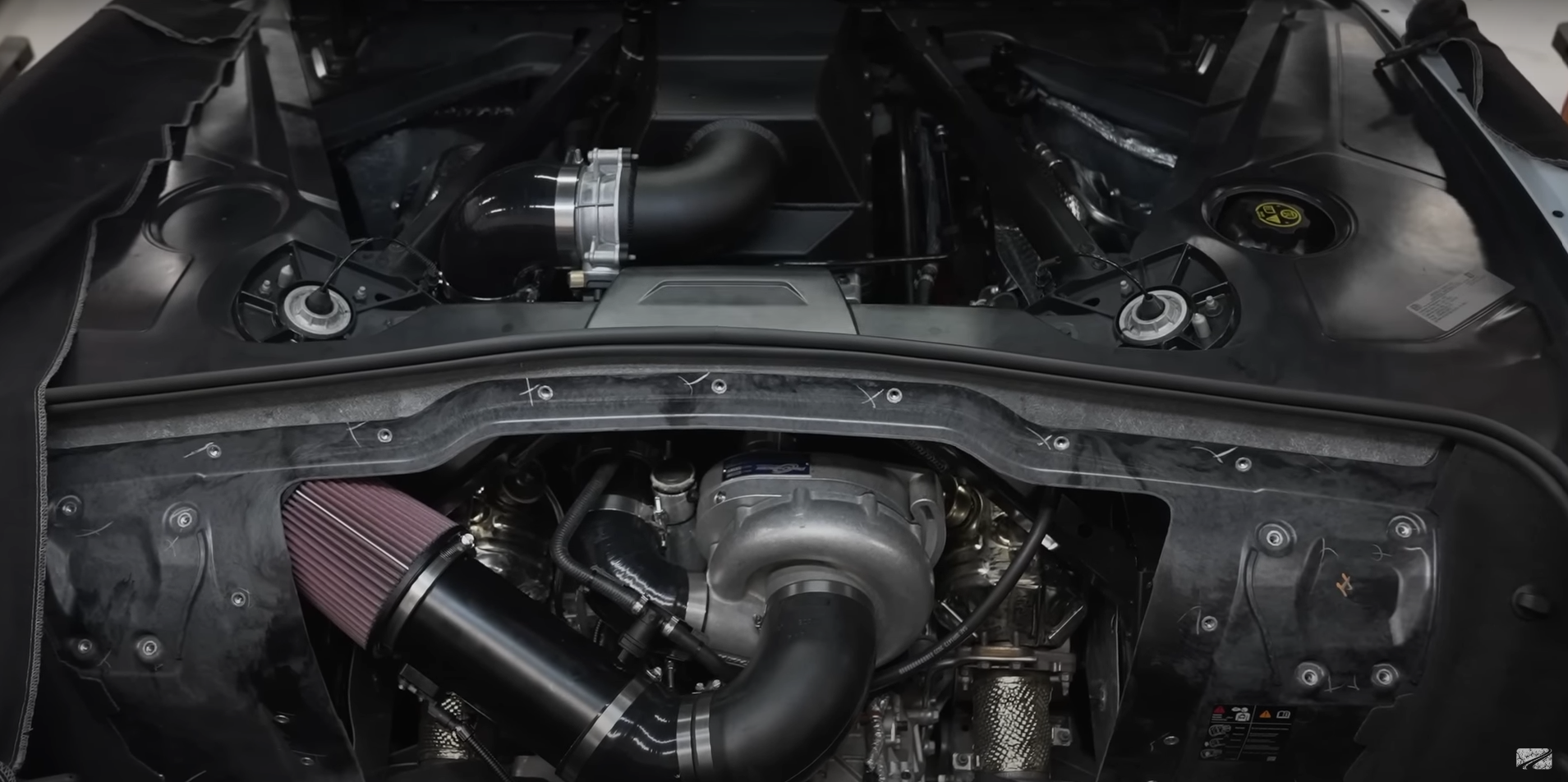 Performance
National Speed has installed a number of ProCharger Stage 2 systems on customers' C8 Corvettes, which add over 170 horsepower and 150 pound-feet of torque to the rear wheels in standard form and options to cross 800hp by adding water/methanol injection.
This system is a bolt-on solution that retains all factory emissions equipment and doesn't alter the factory driving characteristics until you hit the gas pedal. Even more impressive, the ProCharger C8 supercharger system uses a natively calibrated ECU, which makes the system simpler and less concerning for transmission longevity.
On the other hand, Peitz Performance's C8 Corvette twin-turbocharger system is also designed as a daily drivable solution that retains all factory emissions equipment, including the catalytic converter. The system features twin Precision 6266 ball-bearing turbochargers, and what sets it apart is their Delta control module, which pairs with the clutch pressure controller.
This combination is like a piggyback tuner on steroids, modifying incoming sensor signals to the ECU to get it to play nicely with the aftermarket equipment without upsetting the sensitive factory electronics.
For those looking for more, the system can support over 1,100hp and the Delta control module has additional inputs and outputs to control nitrous, water-methanol injection, fuel pump activation, and even Flex Fuel.
The system's comprehensive design and quality construction are among the factors that make it stand out.
The video below breaks down the installation of each system, and once both systems are installed, the C8s are put on the dyno for testing.
The result? The ProCharger system generated 628.15 wheel horsepower at 6200 RPM and 551.95 pound-feet of torque at 5400 RPM at 7.5 PSI and the Peitz Performance Bravo Light twin-turbocharger system generated 625.01 wheel horsepower at 6500 RPM and 606.19 pound-feet of torque at 4300 RPM at 6 PSI.
* These numbers are measured on a chassis dyno. Traditional Engine HP numbers that you see vehicle manufacturers advertise would be much higher but less accurate when doing side-by-side comparisons.
While the two systems have comparable peak horsepower, the Peitz Performance system pulls ahead in the midrange torque by 54 pound-feet and peaks at 1100 RPM earlier than the ProCharger. It is worth noting that the Peitz Twin Turbo system generated those numbers with 1.5psi less boost pressure. Below you can see the graph overlay (red lines are Procharger and the blue lines are Pietz Performance).
Reliability
In conclusion, both systems are excellent options for a daily drivable solution for the enthusiast that doesn't want to alter any factory emissions equipment or lose any factory driving charecteristics. The ProCharger system is a g
, but the Peitz Performance system has more torque, and the Delta control module provides additional features that could be useful in the future. Ultimately, it comes down to personal preference and what features and performance gains are essential to each driver.
For a more in-depth look at the installation process, you can find an over the shoulder look a both kits
If you have any questions, or need additional information we are always happy to chat. Give us a call or fill out our contact form and we will reach out within 24 hours.