The Fayetteville Motor Sports Park is an IHRA Sanctioned 1/4 Mile Track in Fayetteville, NC.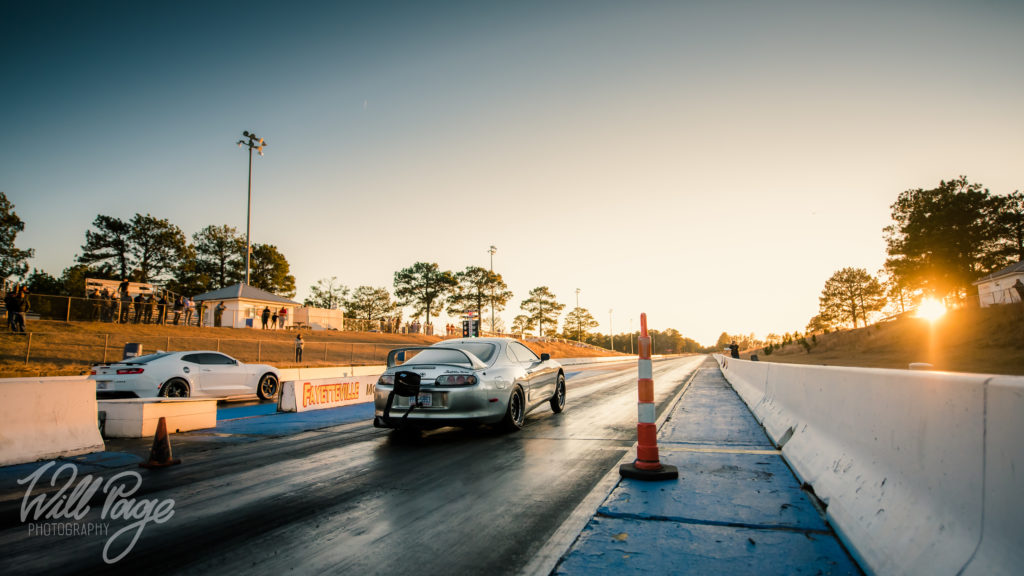 The Fayetteville Drag Strip, also known as the Fayetteville Motor Sports Park is an IHRA sanctioned track located at 4480 Doc Bennett Road in Fayetteville, North Carolina. It is the home of Freaky Friday All Night Test & Tune held the first Friday of each Month (April-October). The Bracket Racing program includes Super Pro/Top ET, Modified & Jr. Dragster classes. They are an IHRA Summit Super Series Participating Track as well. For a full schedule you can check out their website here.
Being located so close to the Fort Bragg military base, Freaky Friday is always a very exciting place to be with lots of modified cars, high horsepower action and adrenaline. Fayetteville Motor Sports Park is located 1 hour and 45 minutes away from our shop in Wilmington, NC.
You better believe National Speed will be represented at the Fayetteville Drag Strip. Whether it be by our multitude of amazing customers, or by our team members with their personal cars, National Speed will be making a good showing all year round.
As one of our team's favorite local track, you can expect to see Vlad, Keith, and the rest of the National Speed team out there at events throughout the racing season.