News : September 19, 2018
Spoiler alert: to all of those who have a car with the National Speed Wilmington, NC shop, all cars are 100% safe & sound!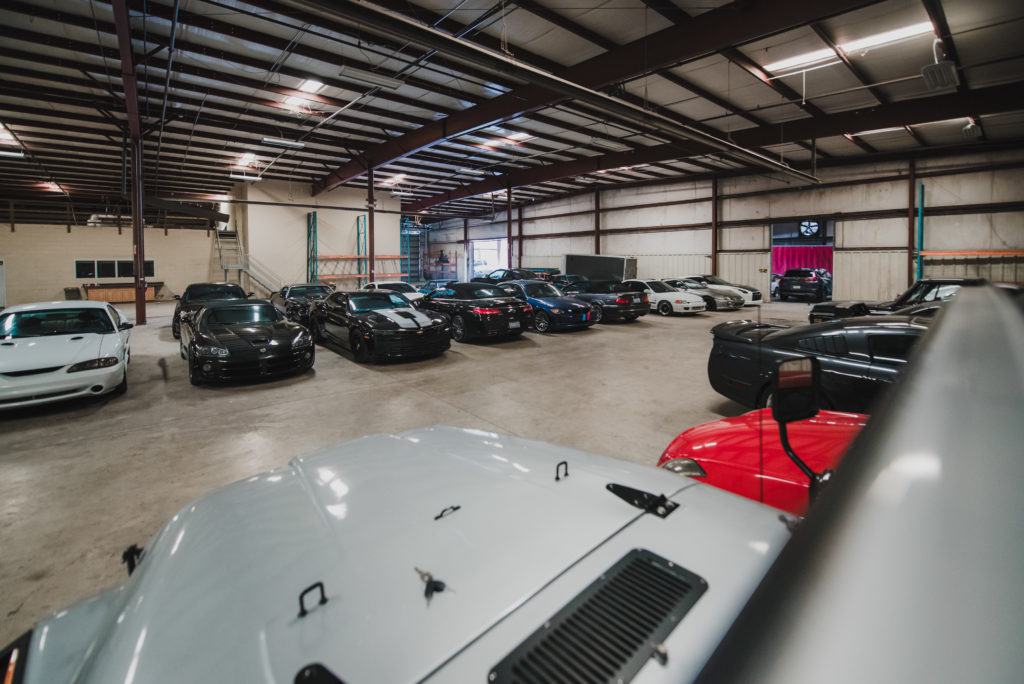 As most of you know, Hurricane Florence made landfall at Wilmington, NC, and has left the a wake of flooding, wind-driven damage, destroyed homes & businesses, while also rendering the entire area totally inaccessible. With the CAT 4 monster bearing down on Wilmington with 130mph+ winds and projected 40″ of rain, the National Speed team hustled tirelessly to get all customer cars secured in our storage warehouse (on high ground, built to withstand Hurricane-force winds). Thankfully, she made landfall with only ~100mph winds, but delivered the full 40″ of rain.
While all HQ and shop employees were encouraged to evacuate, brave members of the leadership team set up home base at the shop, and rode out the storm to keep a close eye on all customer cars, and the shop. Short of some minor roof leaks, we are overwhelmingly happy to say that we pulled through unscathed, and are just about ready to commence operations!
As team members begin to trickle back in from all over the country, the Wilmington shop will reopen this Thursday, Sep-20. To all of our customers, our operations team will be in touch over the next few days with project updates, and adjusted schedule timelines, Please bear in mind that we will not be at full capacity off-the-bat due to shipping delays & partial staff, but we will be doing our best to deliver.
Wilmington — our home — our hearts at National Speed go out to everyone who lost during this tragedy, and we are here to help however we can. We are a resilient city who have faced similar adversity many times before, and we will bounce back as always.