News : January 22, 2018
At National Speed we pride ourselves on being the premiere High-Performance Automotive Shop, that has raised the bar for the speed experience. It's our commitment to excellence that drives us to pursue ever higher standards of quality not only in our work, but our staff as well. Which is why we are proud to introduce the new General Manager of National Speed's flagship Wilmington location, Keith Johnson.
Recently, Keith sat down for an interview with National Speed media contributor, Adam Brewer to discuss his automotive passion, service in the United States Army, and the coming National Speed expansion Take a moment to meet experienced and passionate enthusiast, who is committed to Driving Confidence.
Adam: Have you always been into cars?
Keith: Always, man. Ever since I was a little kid, starting with Hot Wheels.
A: So it's a subject that's always intrigued you?
K: Always, never knew what it was… It was always just what I was into. I didn't want to do anything else but play with cars or find out information on them, you know?
A: You have any family that share the hobby?
K: Yeah. My father, he's into cars, he's into racing. And I didn't find that out until I was around 17-18 years old because I grew up with my mom and my step-dad and I wasn't around my real dad growing up. And so, whenever I met him around 17-18… and I realized he had the same passion and I understood where it came from.
A: So, it was kinda like baked in the blood?
K: *laughs* It was definitely in the blood, yea.
A: Would you say that it's more of an obsession than a hobby? Are you that passionate about it?
K: It's an obsession. Uh… I've lost relationships over it. *laughs* It's definitely hurt a few things, but I wouldn't have it any other way.
A: Tell me about your early history with cars.
K: I was 11 years old, same day I learned how to shoot a gun. My grandfather taught me how to drive a '65 Ford Ranchero. It was a manual with 3-on-the-tree and I learned on a 300-acre farm. It was me and my older brother on the same day, and it was a blast! We went around for weeks on end, just driving around his property and he taught us how to do anything from donuts to figure-8s at a young age. *laughs* I was hooked from then, there was no turning back. So, we worked on that one for a little bit with him and ended up selling it eventually, but then I ended up moving to another state and didn't really have him around. So it went back to what friends had or what I could get my hands on, that kind of stuff. Then naturally jumped right into… *ponders* Which one was the first one? I had so many projects as a kid… *laughs* Oh, my parents hated it…
A: Did they?
K: Well, my mom told me that I couldn't own a sports car and I really wanted to go American muscle, into the whole Camaro world… But, she said I could NOT own a sports car, it had to be a 4-cylinder. Sooo… What I did was find a '98 Mitsubishi Eclipse GSX… *laughs* Which WAS a 4-cylinder. When I brought it home, my step-dad just started laughing at me because he knew EXACTLY what was going to happen. Before too long, that car had roughly around 500 horsepower… and she HATED it. But, I ended up wrecking that car… Threw it into a guardrail and ended up totaling the car out and that's when I ended up getting into a Camaro… *chuckles*
A: So, I understand that you were in the Armed Forces, is that correct?
K: I was, yep. I was in the Army attached to the 138th Engineer Brigade. I was a combat engineer, I did two tours in Iraq.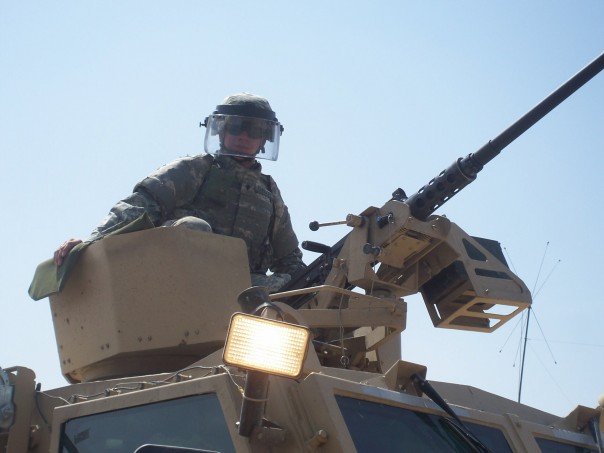 A: I also understand that you were awarded the purple heart, care to talk about what happened?
K: Well, basically I took a sniper round to my helmet. But, luckily it didn't go through… It did, however compress the helmet pretty hard as well as compressing my skull a bit. So a traumatic brain injury and a lot of bruising on the brain was the result, as well as a fractured C-7 vertebra. So that's what ended my military career.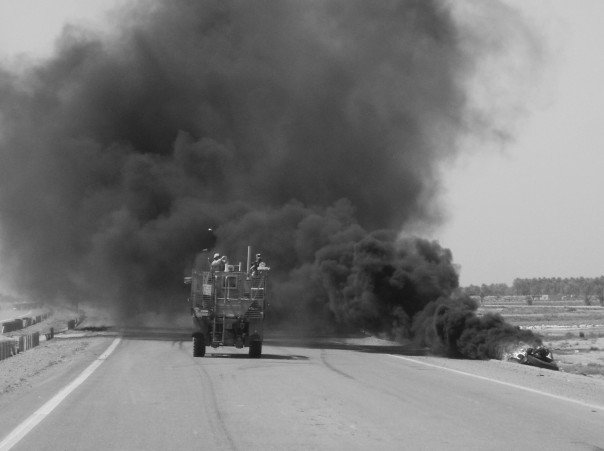 A: So while you were in recovery, did your passion for cars help you figure out how you were going to move on with your life?
K: Absolutely. There was a time after the injury that I didn't know what I wanted to do, because I knew that I was going to be getting pushed out of the Army. Naturally, being into cars, I just played with my own cars, my friend's cars, we would work on them and go racing. That was like, uh… well, it was the distraction. Then it snowballed into everyone saying, "I know you don't know what you want to do…" Because I did want to stay in the military, I did not want to get out… And everyone around me really encouraged me to start a shop. "Keith, just get a shop." So, I committed, started a shop with a good friend of mine named Ben Burlington and we started working on just about anything we could. This is in Missouri, right after I got out of the Army. Or, rather as I was getting processed out. That kind of thing… That's what started the whole technical side of this going from a hobby into a career.
A: From what I've heard, that helped you become quite the Honda builder.
K: *chuckle* I was, once upon a time.
A: Tell me about this Integra that I keep hearing about.
K: Well, it was a daily driver which snowballed into a turbo kit that blew the engine. Then we went to a built engine with about 500 horsepower that we'd race on the weekends and have a lot of fun. Then, just over the progression of a few years, ended up being 900+ horsepower.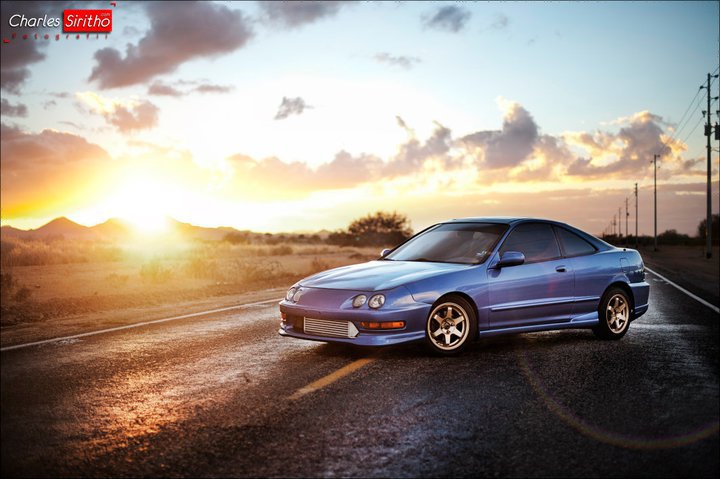 A: Was this a car you built and tuned yourself?
K: Well no, the tuning wasn't something I was doing back then. I had a good friend, Joe Sawyer (Locash Racing) in Phoenix, Arizona, tune the car. But, everything else was done by me. Engine build, turbocharger system, fuel system, the roll cage, paint and body… we did everything.
A: Is that the build that you're most proud of?
K: It's one of the builds that means the most to me. I don't even own it anymore, I got an offer that I could not refuse after it blew up. I hated to see it go. But, it does resound with me as the one that started it all.
A: So, what kind of personal projects do you have going on now?
K: Well, since getting out of drag racing, I've gotten into drifting. I mean, at the time, I had a 900 horsepower drag car and I rode in a 200 horsepower drift car and was sold. I was like "I HAVE to have one." So, we went out and I found one and my first was very, very basic, but it did the job and taught me what I needed to learn. Now, I have a '93 Nissan 240SX convertible. It's running an RB30 engine, which is a 3.0l Skyline engine and we have 611 horsepower to the wheels currently. However, we're limited on fuel so we're about to add another fuel pump then we'll be shooting for the 800-900 horsepower range.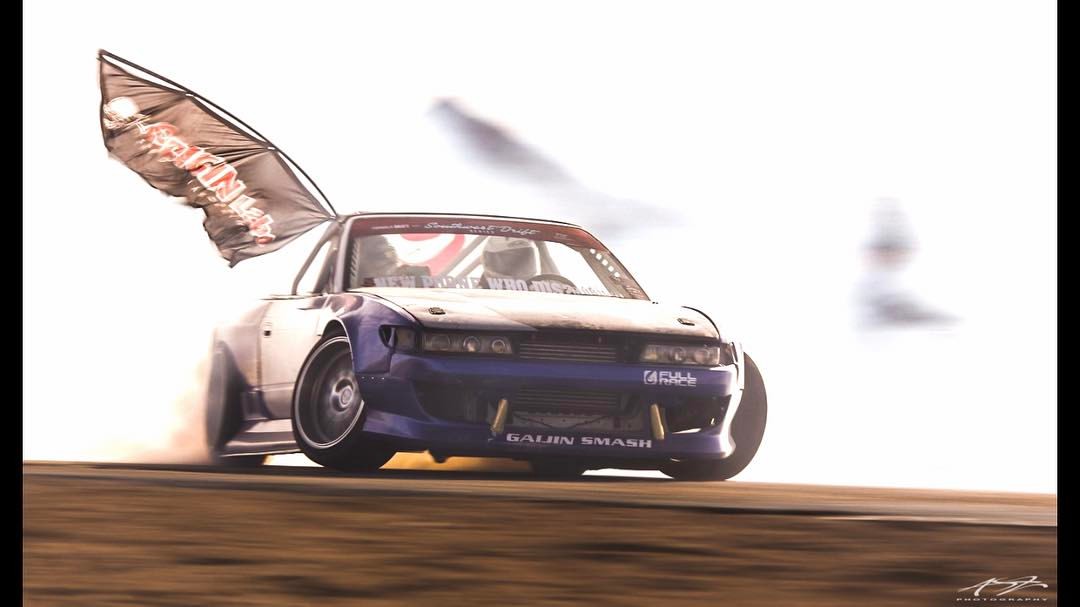 A: What kind of history do you have with National Speed?
K: I was a technician in the Wilmington shop. Whenever I got out of the Army I went to school for automotive and diesel technology. After school, I moved back home to Wilmington and that's when I found out about National Speed. Naturally I just walked in, talked to the guys, and got to know them. I did some work with them during the very beginning as far as adjusting the tune for the area and the fuel that we have. Next thing I knew I was applying for a technician position, which I ended up holding for about two years. Then, I had the desire and opportunity to head back out west and open another shop.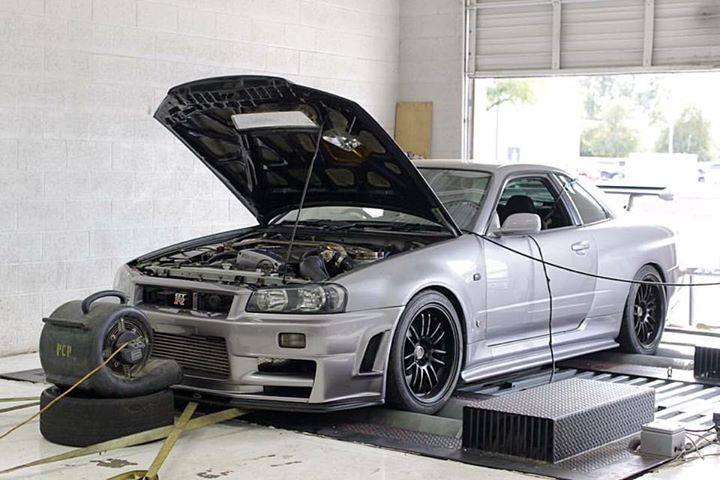 A: I understand that Jordan specifically contacted you about returning for this general manager position, correct?
K: Yeah, we've always stayed in touch. Love Jordan, he's a good friend of mine. Also Vlad, the Wilmington shops tuner, helped me out a lot remotely once I started tuning at my shop. So just over the course of conversation the opportunity was presented and they asked if I would ever be interested in exploring further . I thought about it for a little bit and it was a tough call to make because I had my own thing going out there. But to be home, to be back on the coast, to be part of National Speed again… not to mention I love the water. In Phoenix I didn't have any water. *laughs* But to be part of a shop that is this well established and of this level of quality was definitely a dream come true. Literally. Because this was a position that I wanted when I used to be a tech. However, at the time, I lacked crucial experience and knowledge. So, over the last 4 years I tried to learn everything I could about running a business and luckily it panned out and came full circle.
A: National Speed has plans for expansion, correct? What can you tell me about that?
K: Absolutely! We're super excited about it. We're going to be opening our second store in Richmond, Virginia. We've got some really good people on our team now, some guys that have come on to really help us make it work. Before, we had more of a skeleton crew and we had to focus on making our shop efficient. Now that we've achieved that level, we're setting the standard for what is to be expected of Richmond.
A: What goals do you have for National Speed Wilmington branch?
K: Maintain the level of quality we've come to be known for — that's the goal right now. It's a task to stay efficient and make sure everyone is on target. But, if we can set the standards here and just keep it up, then it'll make the opening of more stores a lot easier. So Wilmington is going to be our flagship location. We are going to set the standard. Luckily they've given me a well-oiled machine to just hop in and maintain.
A: Finally, what are you excited about with this position?
K: I love that it's finally happened. It's something that I've been thinking of for years. I'm just super excited to be here!