Rockingham Dragway is a 1/4 Mile track near Rockingham, NC.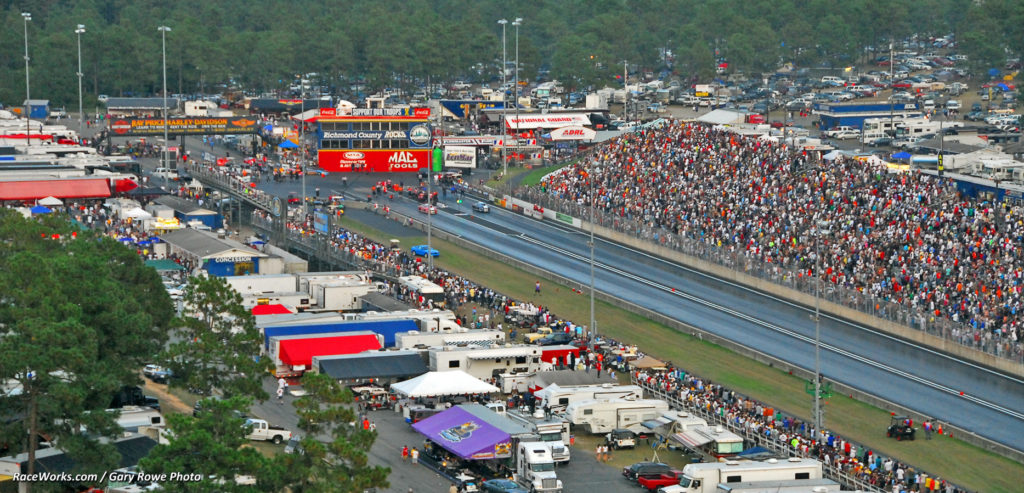 As the Carolinas' premier drag racing facility, Rockingham Dragway offers racers, fans and sponsors a season-long smorgasbord of competition events ranging from entertainment spectacles like the GM Performance Super Chevy Show and the ADRL Dragstock to specialty events like the National Bikers Roundup, which delivered what the Department of Commerce estimated as a $40 million economic windfall when it was last staged at the track in 2004
Although "The Rock" has operated continuously for almost 40 years, it experienced a rebirth in 1992 when it was purchased by Steve Earwood, who transformed it from a facility that produced only two major races each year to one that today operates weekly from February through November.
Rockingham Dragstrip is located only 2 hours and 33 minutes away from our shop in Wilmington, NC. You better believe National Speed will be represented at "The Rock". Whether it be by our multitude of amazing customers, or by our team members with their personal cars, National Speed will be making a good showing all year round.
As one of our team's favorite local track, you can expect to see Vlad, Keith, and the rest of the National Speed team out there at events throughout the racing season.