Cadillac | CTS-V : December 1, 2018
I like big lobes and I cannot lie!
Casey decided he needed some more grunt from his bolt-on 2005 Cadillac CTS-V... so, the next logical step?
More bump stick! James set this LS6 up with a BTRIII camshaft and supporting valve train components from Brian Tooley Racing, along the other supporting modifications. After the installation was wrapped in the shop, the V1 hit the rollers to get dialed in by Dan via HP Tuners.
Once complete, Dan had the LS6 laying down 390.54whp & 361.74lbft. If you hear a ground-pounding chop at the stoplights, keep an eye out for this Corvette-DNA Cadillac!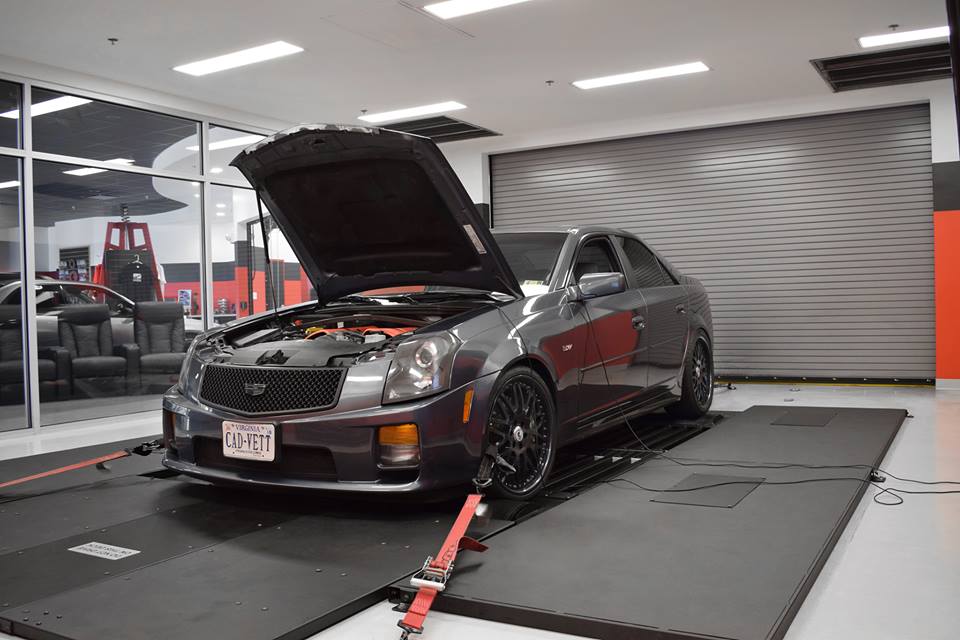 Reach Out Today To See What We Can Do For You!