Cadillac | CTS-V : May 20, 2019
Nathan brought his newly acquired Crystal Red Tintcoat 2009 Cadillac CTS-V in to have the wick turned up! With some great parts already installed -- such as long-tube headers, New Era Performance 4.00" cold-air intake, and other supporting modifications -- this V2 was in good shape to get taken up a notch. Up first, Archer installed a reinforced intercooler brick from Dedicated Motorsports (to proactively address potential future failure), a Griptech 2.38" upper supercharger pulley with a Gates Green belt, ID1050X fuel injectors from Injector Dynamics, and then custom fabricated a set of electronic exhaust cutouts utilizing components from Vibrant Performance & Quick Time Performance to give Nathan more flexibility with the exhaust note at the flick of a switch.
From there, Charlie strapped her down to the rollers for Vlad to dial the new setup in via HP Tuners, resulting in a strong 597.90whp & 590.41lbft on 93 octane! Healthy outcome, especially considering that these numbers were achieved with 85° ambient air temperature -- definitely a low-600s setup during the other half of the year!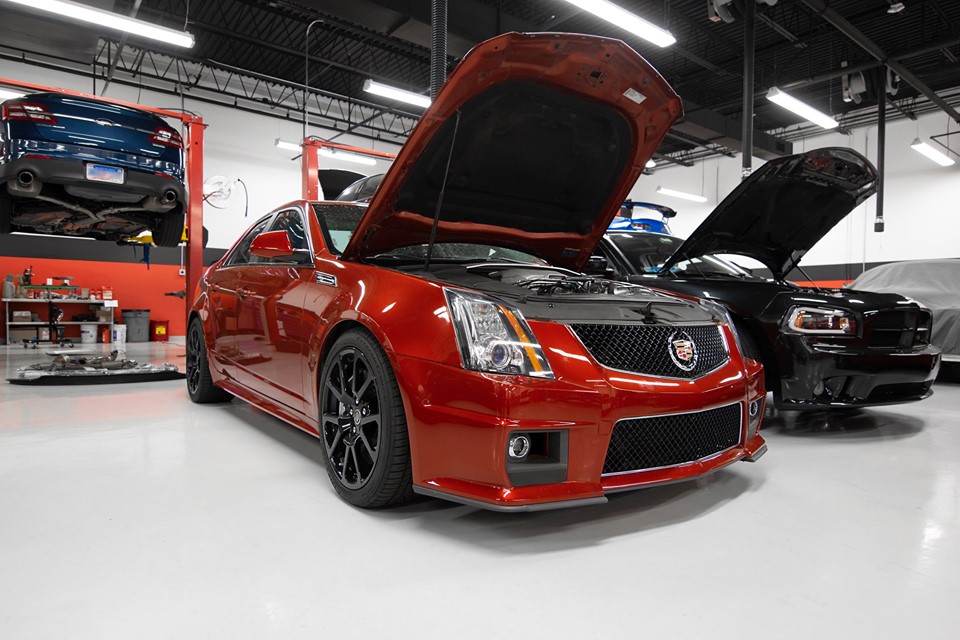 Reach Out Today To See What We Can Do For You!