Grand Cherokee | Jeep : October 14, 2019
Ethan brought his Whipple Superchargers Gen-III 2.9L W175ax twin-screw equipped 2018 Jeep Grand Cherokee SRT in for some attention! With the previous calibration offering some less than desirable part-throttle behavior, Ethan decided that while he was having us address the problem, he'd also take the opportunity to add a bit more boost and go for a bit more power.
After assessing the existing calibration, we discovered that there were significant drivability and power improvements to be made without any mechanical changes. However, to make the target power with less ignition timing, we installed a 3.125" pulley from Whipple to deliver a safe ~10psi to the 6.4L HEMI. With the quick mechanical work wrapped in the shop, Charlie strapped her down to the rollers for Vlad to perform a custom calibration via HP Tuners.
The results? She printed a best run of 664.83awhp & 624.77lbft -- a bit too much at all four wheels for our comfort on stock 392 pistons. As a result, Vlad set the final out-the-door numbers to a safer 633.66awhp & 591.88lbft on 93 octane! Solid outcome for this boosted Cherokee.
Check out the dyno video below.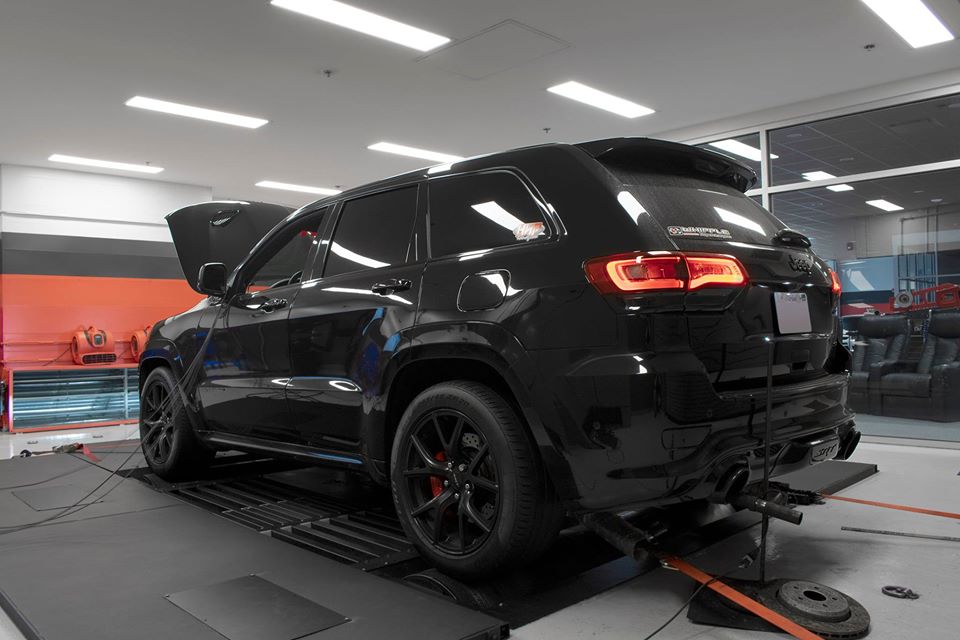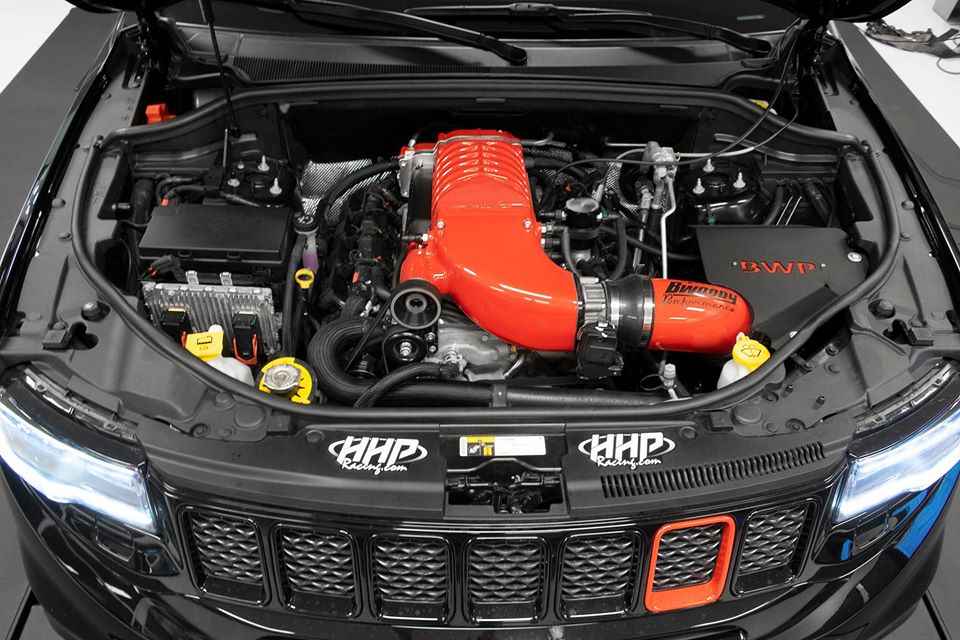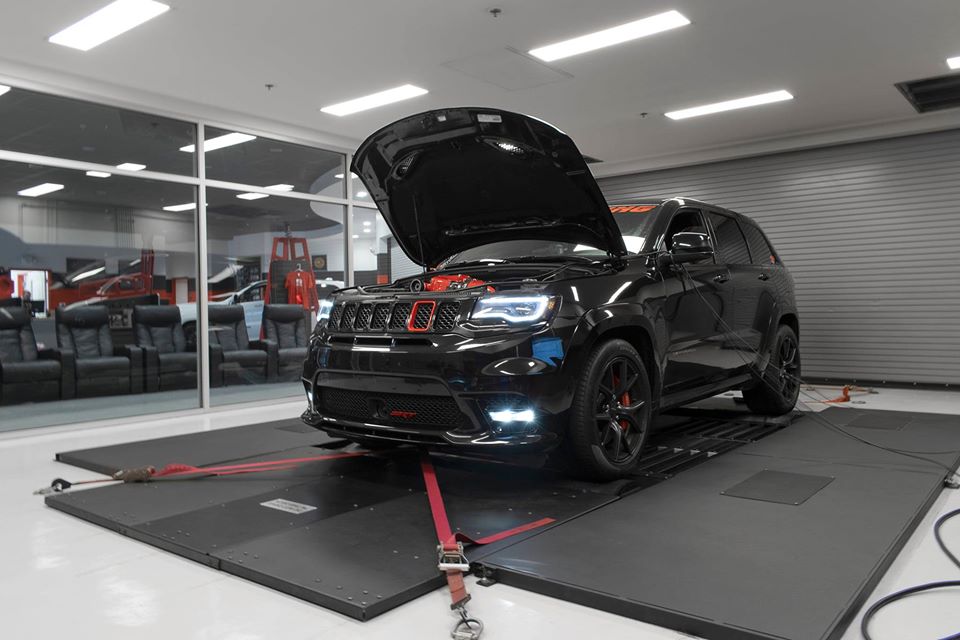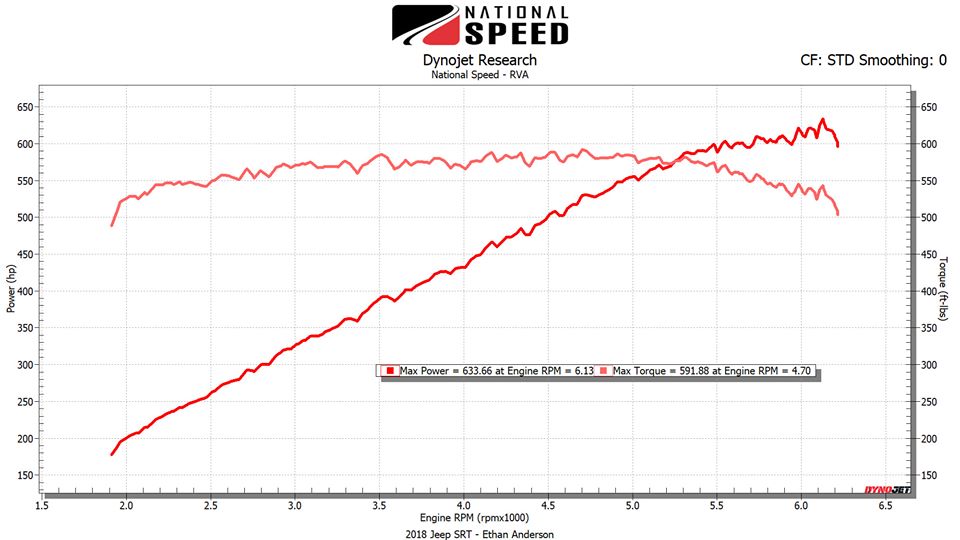 Check out a few of our other Jeep / Dodge builds below:
Reach Out Today To See What We Can Do For You!