Grand Cherokee | Jeep : January 3, 2020
Mike brought us his daily driven 2018 Jeep Grand Cherokee Trackhawk for the first round of modifications! Up first, Justin set the supercharged 6.2L Hemi up with a Metco 2.75″ upper pulley, Metco billet idler, Injector Dynamics ID1050X fuel injectors, Mishimoto Automotive 160° thermostat, all topped off with a JLT Performance air-intake system.
With the mechanical work wrapped in the shop, Charlie strapped her down to the rollers for Vlad to perform a custom calibration via HP Tuners. The result? 784.93awhp & 735.06lbft on 93 octane! That will certainly make the daily commute more interesting...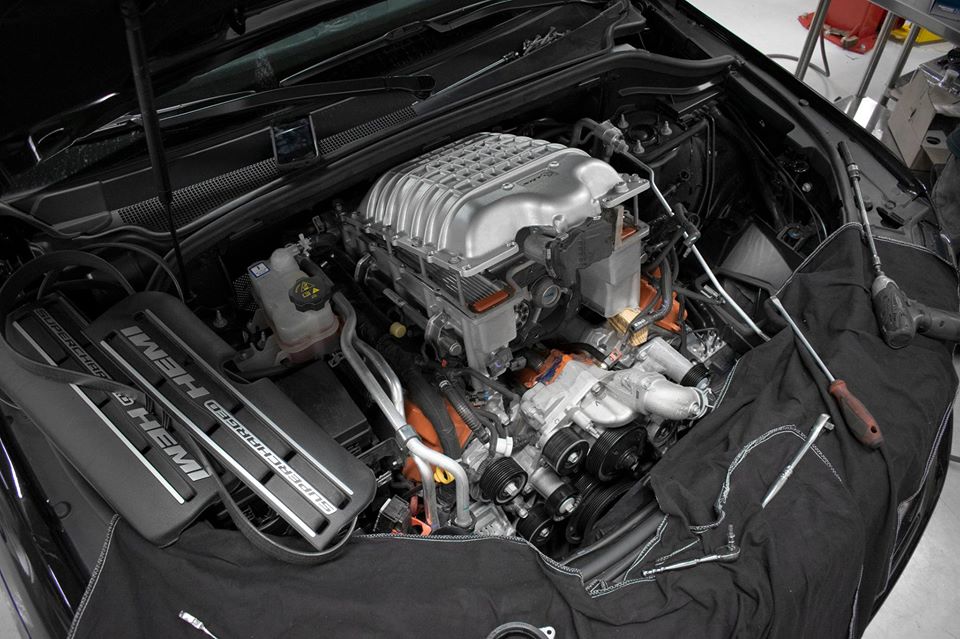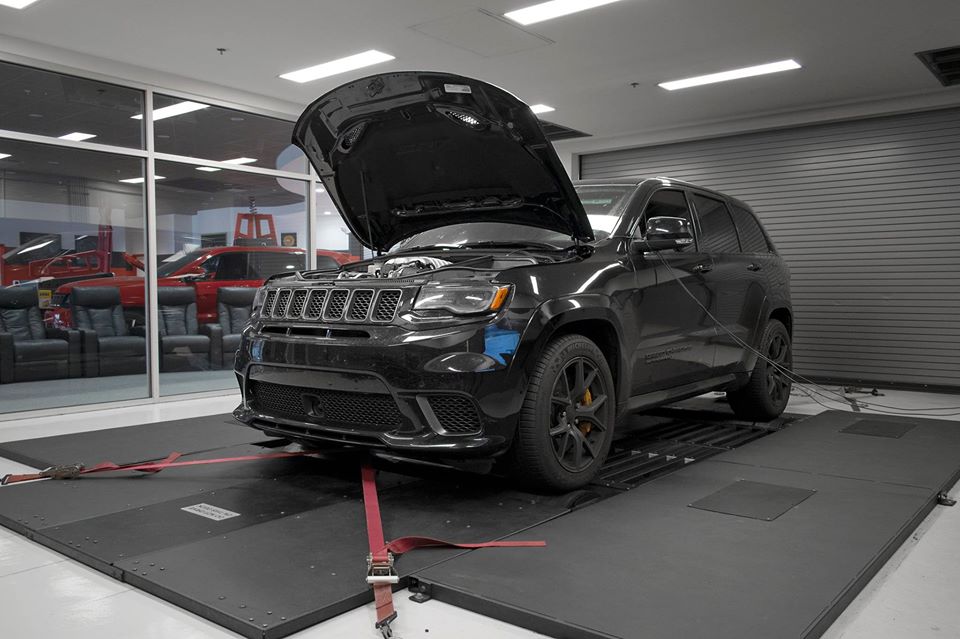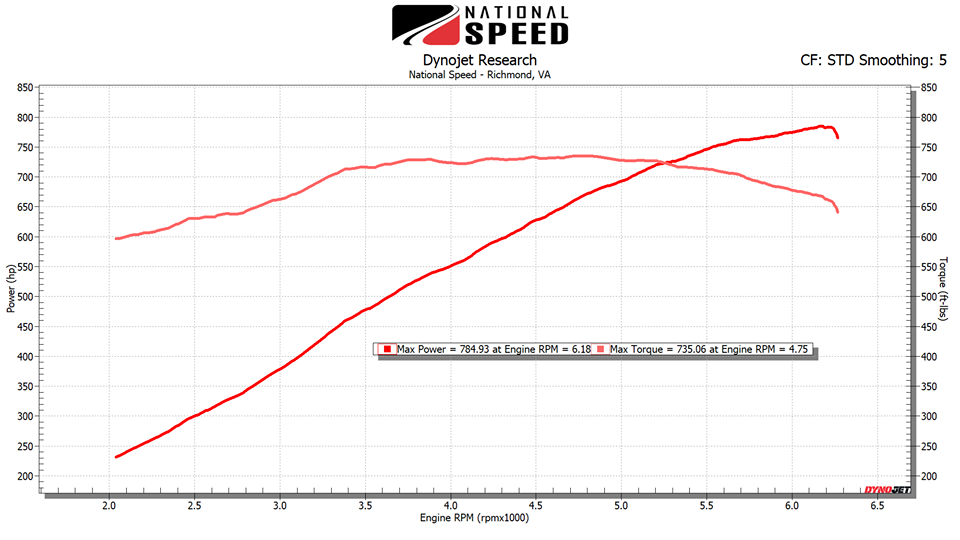 Check out a few of our other Jeep / Dodge builds below:
Reach Out Today To See What We Can Do For You!