Grand Cherokee | Jeep : October 9, 2019
Brian brought us his 2018 Jeep Grand Cherokee Trackhawk to have the wick turned up! Starting out in the shop, Louis set the supercharged 6.2L Hemi up with a Metco 2.75″ upper pulley, Metco billet idler, and a set of Injector Dynamics ID1050X fuel injectors, all breathing through the existing air-intake system.
With the mechanical work wrapped in the shop, Charlie strapped her down to the rollers for Vlad to perform a custom calibration via HP Tuners. The result? 766.17awhp & 722.74lbft on 93 octane! These Trackhawks with just a few bolt-on modifications remain our nomination for the ultimate daily driver.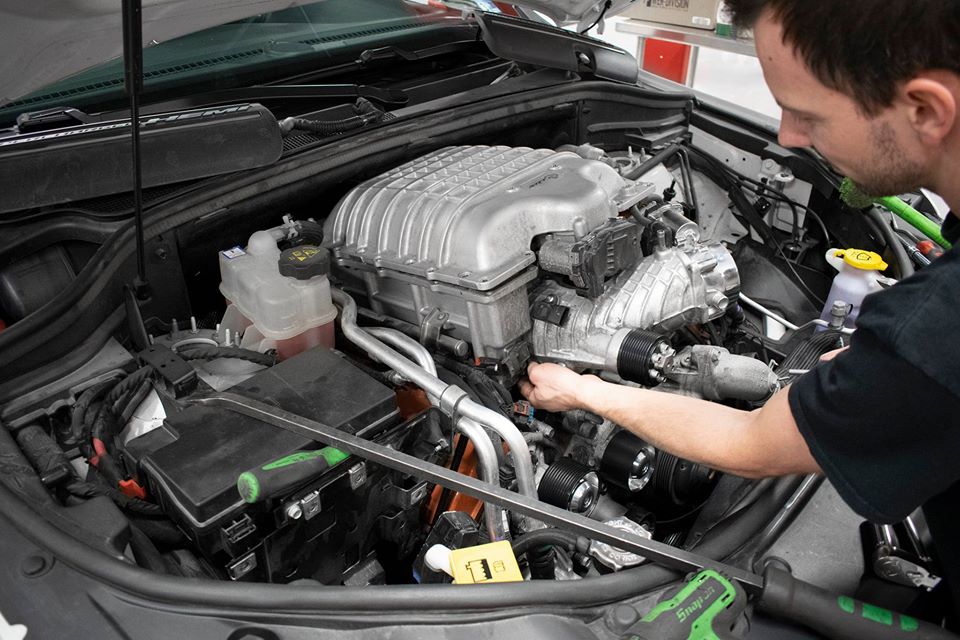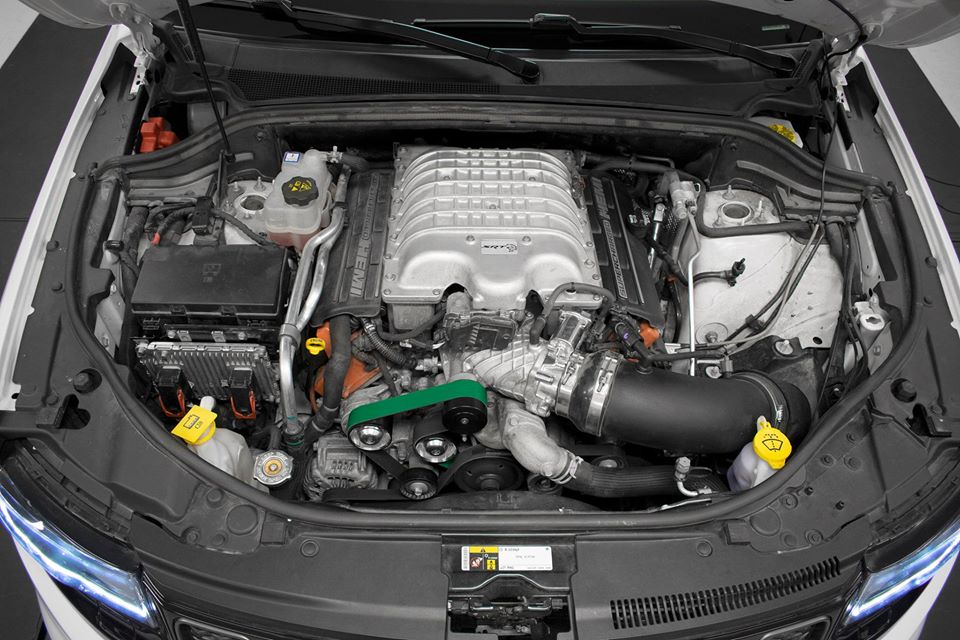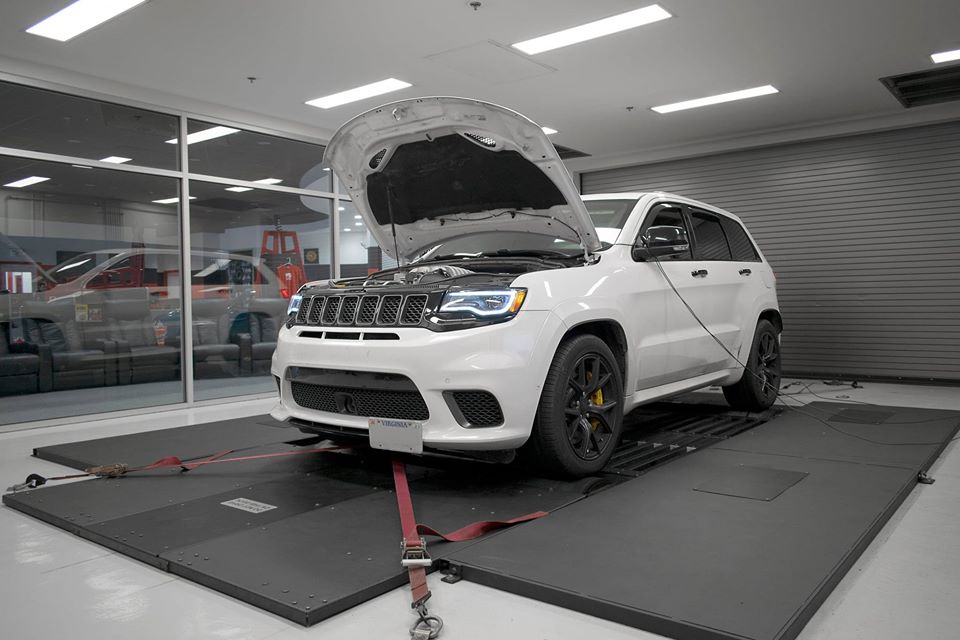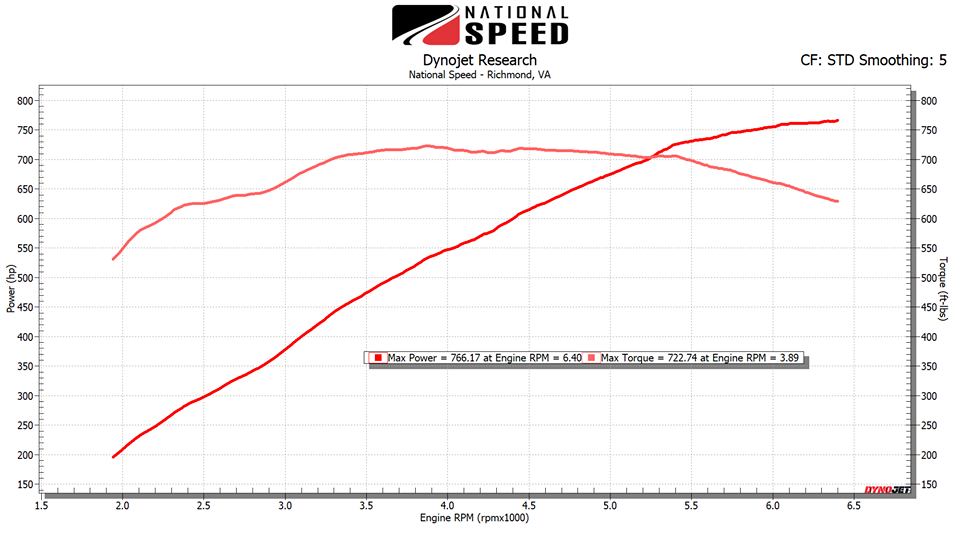 Check out a few of our other Jeep / Dodge builds below:
Reach Out Today To See What We Can Do For You!