Editorial | News : May 5, 2023
Today we're showing you how camshaft only performs in a Hellcat. (Full Video Below)
Now when you think first few modifications for a Hellcat, normally intake and pulley are at the top of the list. Given that this combination picks up over 100hp at the wheels it's easy to understand why and since these cars are proven to make serious power on stock long blocks, camshaft upgrades are just less common than they are in other HEMIs. But let's be honest, we all love that Chop Chop. So if you're good with your stock performance, why not add a camshaft into the mix.
That's exactly what Brandi wanted from her 2021 Dodge Durango SRT Hellcat and made the trip in from Tennessee to make it happen. Her goal, to pick up that badass classic muscle car idol knowing that she would sacrifice a little performance down low and maybe pick up a little performance up top.
Now, Brandy's Hellcat is 100% stocked aside from a high quality intake, which not only adds considerable power but also sounds amazing.
First, we strapped it down to perform baseline dyno pulls. Brandi's Durango came back with an incredibly healthy starting point of 686.09whp and 627.99 pound-feet of torque.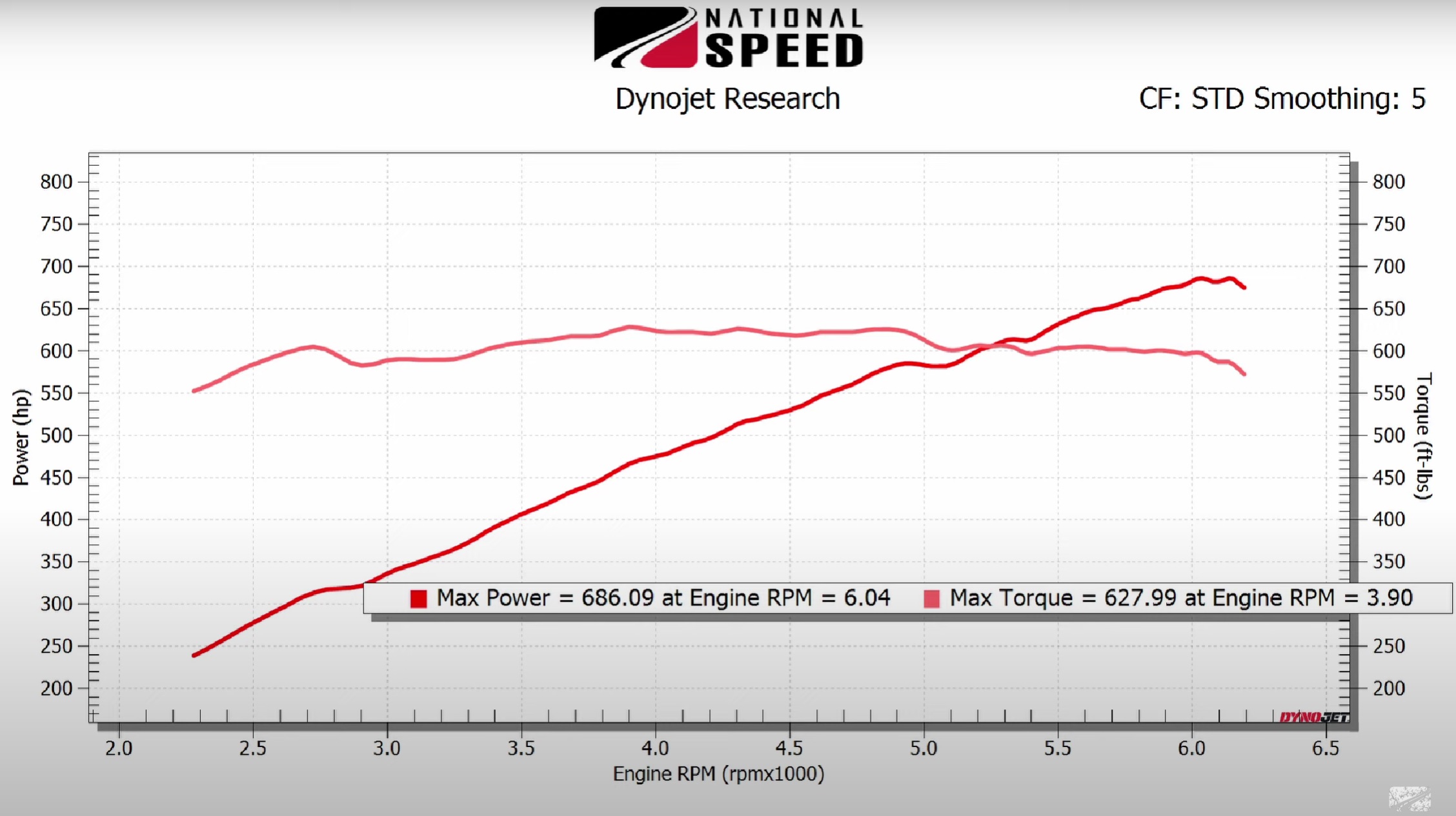 From there John installed our camshaft package. This package includes our custom billet core camshaft, PSI valve springs with Manley retainers, Comp Cams push rods, OEM Hellcat oil pump, and all the OEM gasket seals and hardware needed for a high quality installation. Now most Hemi engines come factory equipped with MDS, which is that four-cylinder mode most enthusiasts find pretty annoying.
These components do not play nicely with an upgraded camshaft, so on all automatic 5.7L and 6.4L hemis from 2009 on, we have to pull the cylinder heads to install non-mds lifters and other components when installing a camshaft. But, since hellcats came from the factory without MDS, we simply front load the camshaft without having to remove the cylinder heads. This saves time and money for the customer without compromising on the result. That said if your Hellcat has higher mileage do yourself a favor and replace your lifters while you're there.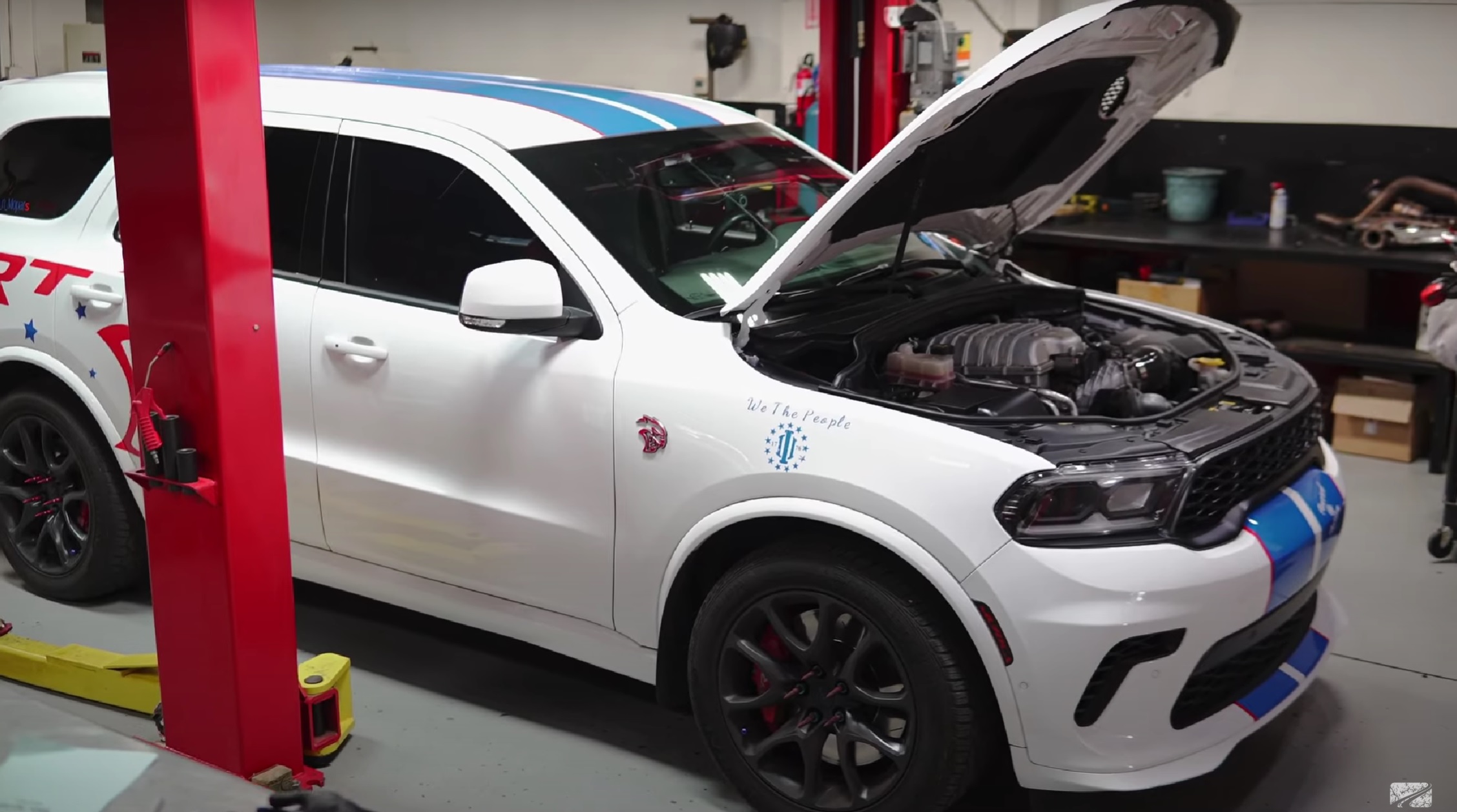 With Brandy's Hellcat back together, let's see what the dyno has to say about this unique build.
As expected, some losses down low with decent gains up top bringing our new Peak output to 700.19whp and 632.52 pound-feet of torque that's peak gains a 14.10whp and 4.53 pound-feet of torque with maximum gains of 26.90 wheel horsepower and 27.67 pound-feet of torque. With that, maximum losses way down low in the Power band were 25.80 wheel horsepower and 52.30 pound-feet of torque.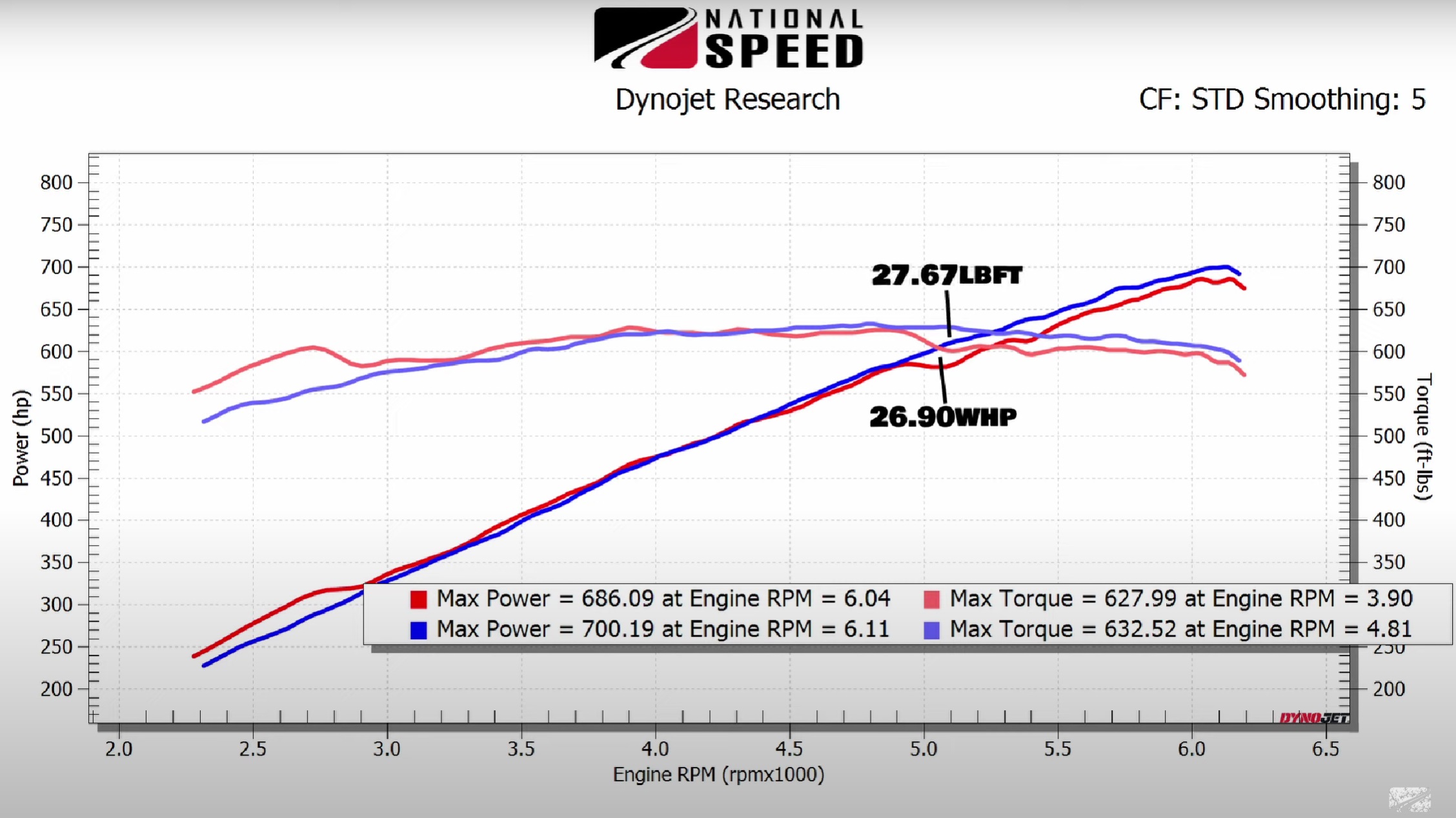 So in conclusion, as we expected, with an otherwise stock Hellcat there are much better options to add performance. However, if you pair a camshaft with our stage 2 package and that's when gains really start to show up. However, for a stock vehicle the real gain is that undeniably badass idle and sadly we had some technical difficulties with our idle video but thankfully Brandy hooked us up with a quick cell phone clip, so just ignore the video quality here and listen to this Hellcat on the ground.
As always if you have any questions at all we're happy to chat.