Editorial | News : March 13, 2022
Stainless Power headers for 2016+ Camaro SS & ZL1: Cheaper doesn't always mean cheaper…
The familiar adage of "you get what you pay for" rings true in many cases, but with the release of the all-new Stainless Power headers for the 2016+ Camaro by Stainless Works, a cheaper price no longer means cheaper quality! Long gone are the days of having to pay $4,000+ for just a header system install and performance tuning – and we are very happy about it!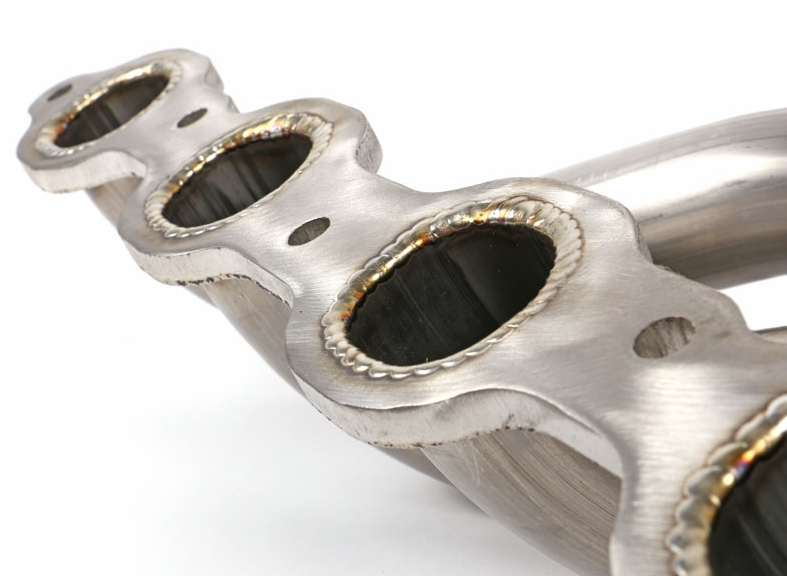 Those of you who have been around the aftermarket automotive performance world will likely recognize the Stainless Works name as they have been a leading manufacturer of high-quality aftermarket header and exhaust systems for many years. With the new Stainless Power line of header systems you can now enjoy the same great fitment and performance that has been traditionally found in Stainless Works systems at a reduced price!
In this article we will dive deeper into why your 2016+ Chevrolet Camaro SS & ZL1 needs long-tube headers in the first place, and why the Stainless Power headers should be your first choice. If you've already made your decision and are ready to purchase your set of Stainless Power headers today, then read no further and call our team of performance consultants to lock in your install date and get ready to enjoy the newfound power and sound from your Camaro!
What can Headers do for You?
If you haven't had the chance to modify your 2016+ Camaro yet you may be wondering what the benefits are from installing long-tube headers. The primary benefit to most engine modifications is of course an increase in horsepower. Although modern performance vehicles come equipped with a fairly high-flowing exhaust system there is still performance left on the table, and that's where long-tube header systems come in. With a design that incorporates large diameter primaries and high-flow catalytic converters, more air can escape the engine at a much faster rate. This increase in air flow out of the engine will typically result in a gain of 20-25hp* with proper tuning.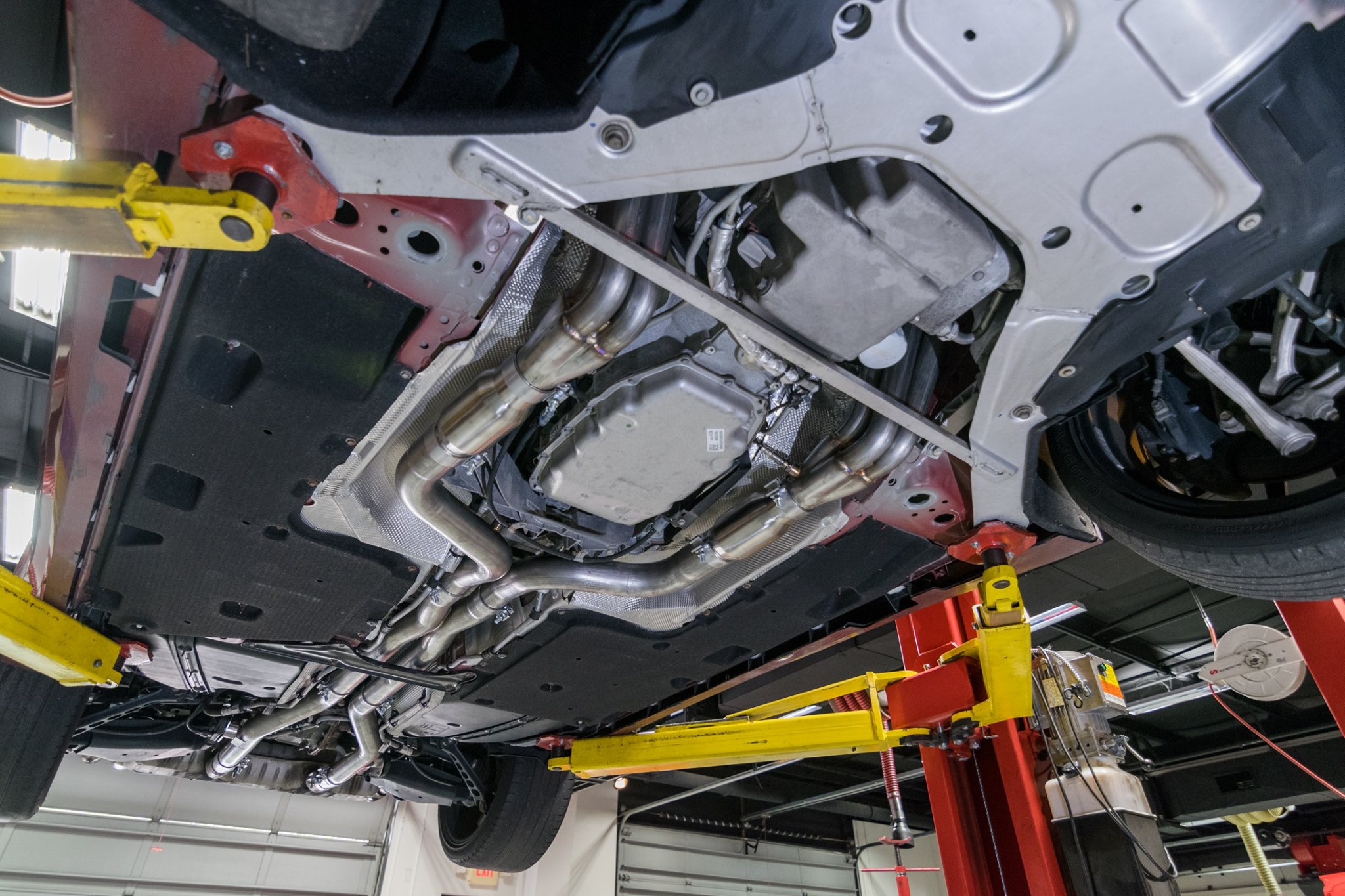 The other main benefit of installing long-tube headers is the amazing sound that they generate. By replacing your vehicle's factory exhaust manifolds and catalytic converters with the Stainless Power header system you will generate a slightly louder but much more aggressive tone from your exhaust, even with the factory mufflers still in place. This increase in sound is guaranteed to enhance your driving experience and provide you with a symphony from your exhaust that you are sure to love – even if your neighbors don't.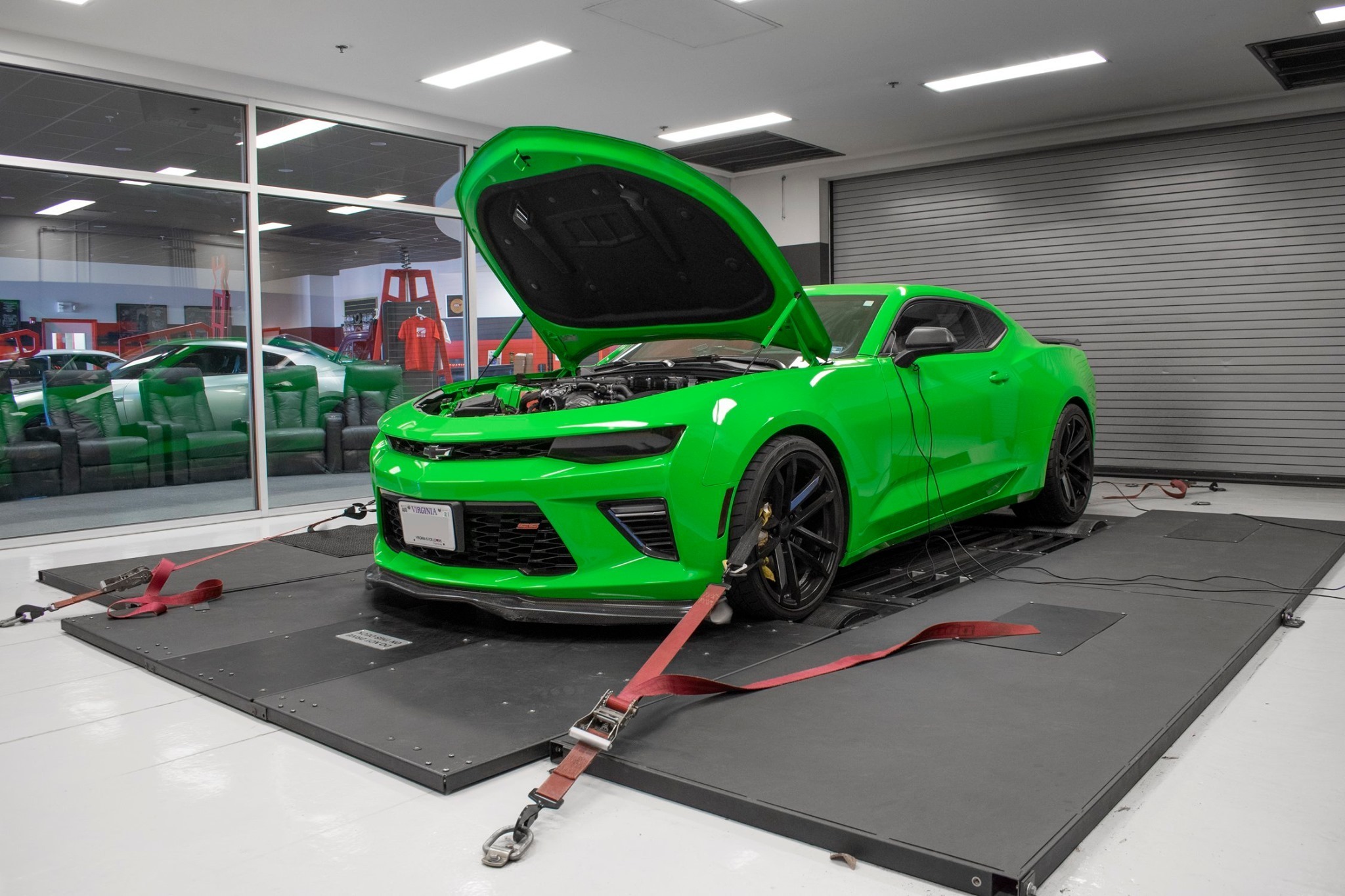 The Stainless Power Advantage
Now that we've explored the benefits of installing long-tube headers on your Camaro it is time to understand why the Stainless Power systems offer the best value per dollar when compared to other brands. To start, Stainless Power is produced by the team at Stainless Works who have solidified their place in the market as one of the top-quality manufacturers of aftermarket header and exhaust systems. Stainless Works systems are manufactured from high-quality 304 stainless steel material, offered in 1-7/8" and 2" primary diameters, provided with high-flow catalytic converters and full 3" exhaust piping up to the factory muffler, and come standard with a limited lifetime warranty.
When comparing the Stainless Works header systems to the all-new Stainless Power offerings we will quickly find that these two products are more similar than they are different. Stainless Power header systems for the 2016+ Camaro are similarly constructed from 304 stainless steel material, provided with the same high-flow catalytic converters for emissions compliance, and produce nearly identical performance gains and sound once installed.
The differentiating factors that help in providing these benefits at a reduced cost are that the Stainless Power systems are constructed overseas, only offered in a 1-7/8" primary diameter and come with short connection pipes that connect the aftermarket system to the vehicle's stock exhaust just after the catalytic converters. After installing several of these systems through our staged performance package offerings we have been able to set our customers up with a system that provides amazing results while also saving them money that they can use towards other modifications.
With all of these amazing benefits at a competitive price point it is easy to see why the Stainless Power brand is our number one choice in long-tube headers for late model Camaros, Mustangs, Challengers, and more. Give us a call today and let our team of performance consultants show you how Stainless Power headers can take the performance of your Camaro to the next level!
*Actual performance results will vary based on the final configuration of the vehicle.