'18 Mustang // Turn-Key Package // 1,000+ Horsepower: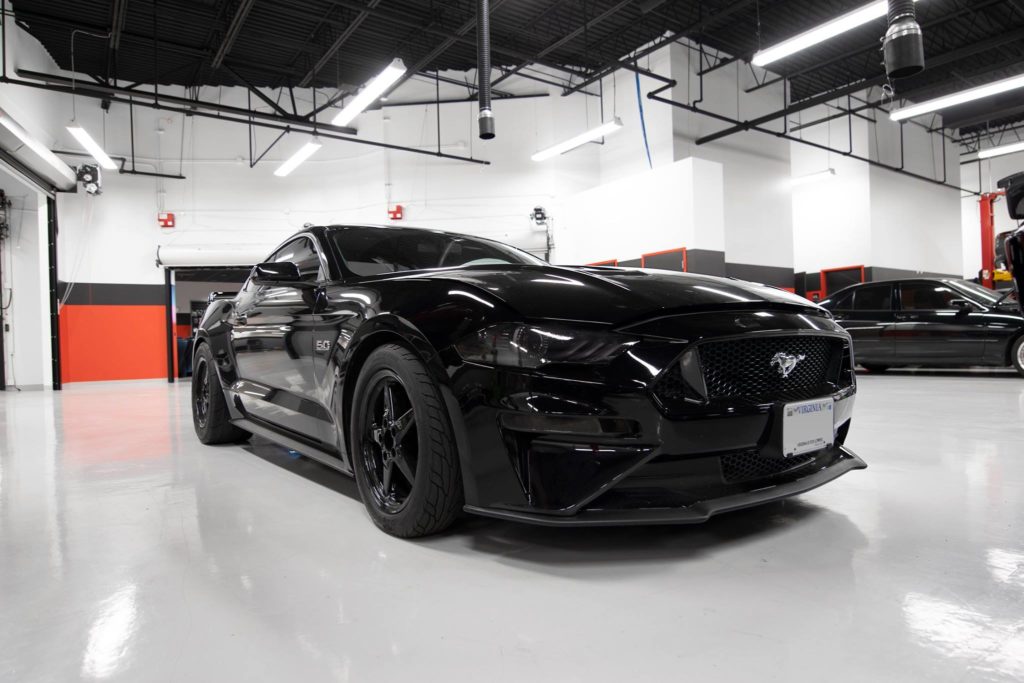 That's what Barry was looking for when he brought us his 2018 Ford Mustang GT A10, and that's exactly what we delivered. It's no secret that these Gen-III Coyotes are one of the strongest modular Ford engines ever produced. Rewind just 10 years ago, and such a power level would require built engine, reinforced/reengineered drivetrian, stand-alone engine management, etc. In this case, our 1,000+ horsepower Mustang Gen-III Coyote P
ackage is built around a practically stock engine, transmission, rear end, all on stock ECU -- comprised of the following:
Whipple Superchargers
3.0L twin-screw supercharger system, upgraded heat exchanger, 10-rib pulley conversion,
ATI Performance Products
harmonic balancer,
Stainless Works
2.00" primary diameter long-tube headers and 3.00" diameter exhaust system,
Modular Motorsports Racing - MMR
billet oil pump gears & sprocket,
Fore Innovations, LLC
L1E return-style fuel system,
Injector Dynamics
ID1050X fuel injectors,
Driveshaft Shop
3.50" chromoly driveshaft,
Ford Performance
driveshaft safety loop,
Driveshaft Shop
1,400hp Pro-Level axles,
Bmr Suspension Inc
rear subframe cradle lockdown, all brought together with a custom calibration by Vlad via
HP Tuners
. And while Barry is going to put this beast to good use at the drag strip, this Mustang also needs to be able to hit the grocery store just as effectively. So, we gave him two calibrations, one for 93 octane, one for E85. The results? On 93 octane: a killer 814.77whp & 696.22lbft... More than enough for effective grocery store runs. On E85: a staggering
974.15whp & 791.05lbft
! See video in comments. The crazy part is that number is just where we chose to stop -- with more ignition timing, this setup would have easily hit ~1,050whp/850lbft. That said, after we hit the 974whp/791lbft mark, we backed it down to around 925whp/740lbft for delivery -- if the extra 50whp/40lbft is ever needed, it's just one flash away. Needless to say, Barry is going to enjoy himself out at the track and on the street alike!