Challenger | Dodge : February 14, 2019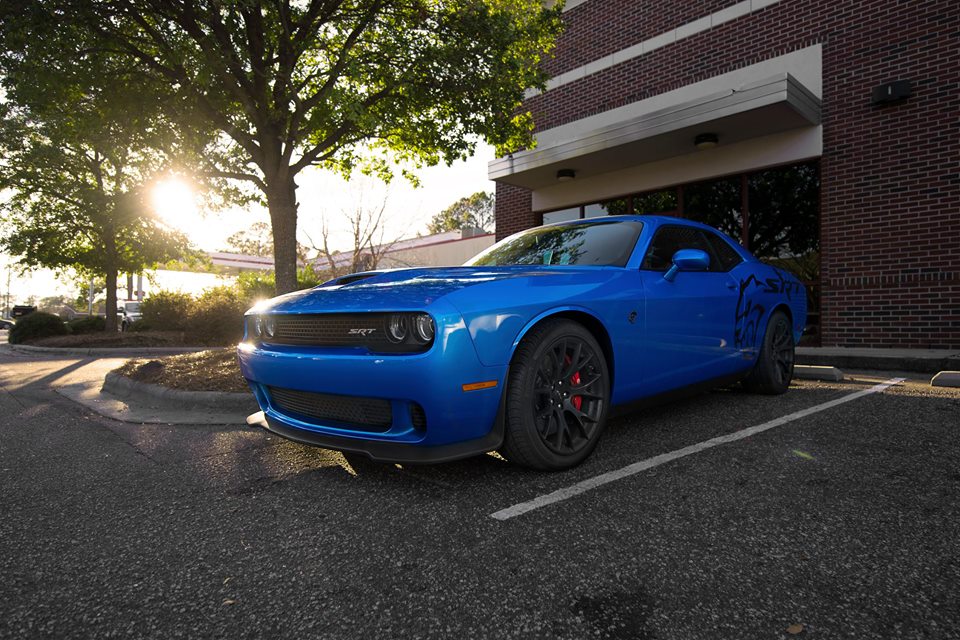 A few months ago, Ron brought us his 2017 Dodge Challenger SRT Hellcat because he was bored with the stock performance. After sending him home grinning ear-to-ear with 793.43whp & 726.91lbft (check out his build here), that same day we got a call from a gentleman named Chuck, that went something like, "I've got the same Hellcat as Ron, and after that work you guys did, now he's beating the pants off me! I can't have that!"
Fast forward to now, and Chuck's gorgeous Blue Pearlcoat 2016 Dodge Challenger SRT Hellcat is in for its first round of work! We started off with baseline dyno runs (laying down an unusually healthy 681.47whp & 623.22lbft), then Jared got busy setting the 6.2L HEMI up with an intake system from Legmaker Intakes, LLC, a CNC ported 95mm throttle body from Modern Muscle Xtreme, a 180° thermostat from Mishimoto Automotive, a 2.85″ upper pulley & billet idlers from METCO MOTORSPORTS, and long-tube headers from Stainless Works.
With the mechanical work wrapped in the shop, then she hit the rollers to get dialed in by Vlad via HP Tuners. The results? 811.43whp & 715.50lbft! A gain of 129.96whp & 92.28lbft over baseline! Needless to say, next time Chuck lines up with Ron, there won't be any gaptizing going on.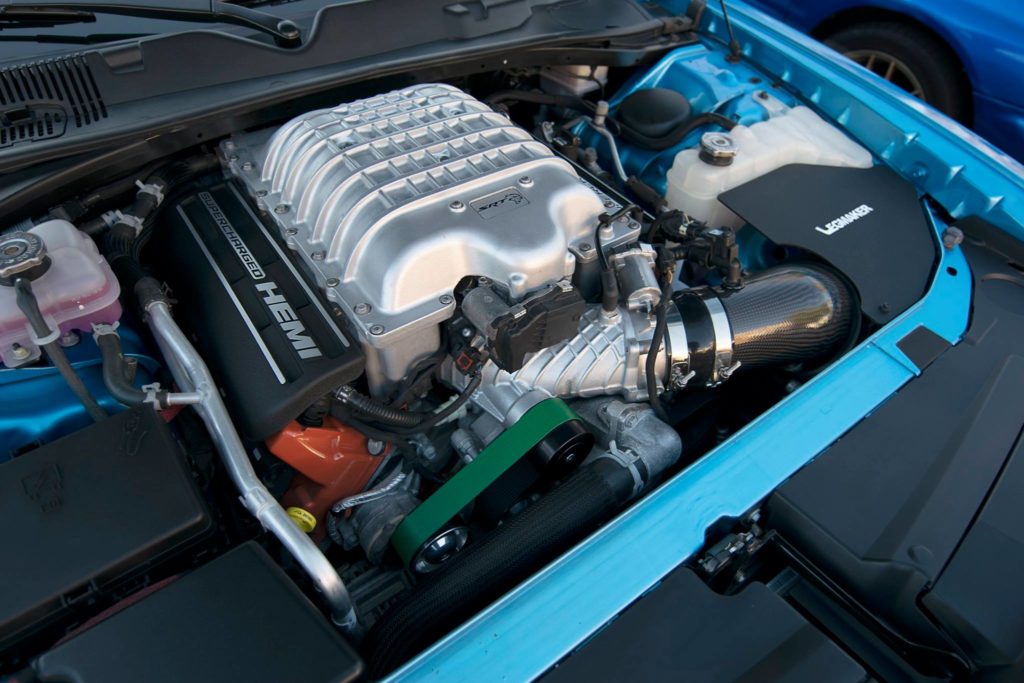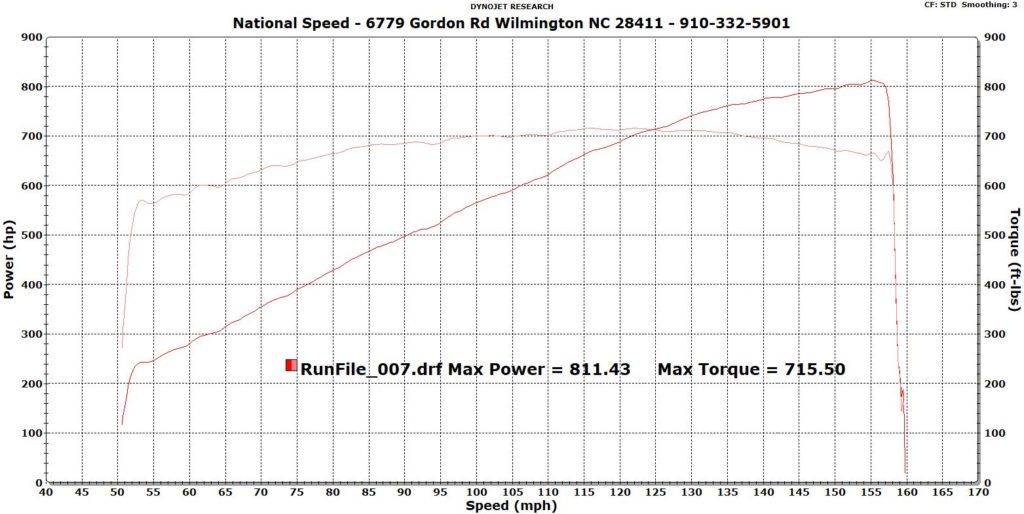 Check out a few of our other Dodge Challenger/Charger builds below:
Reach Out Today To See What We Can Do For You!