260z | Datsun : February 21, 2019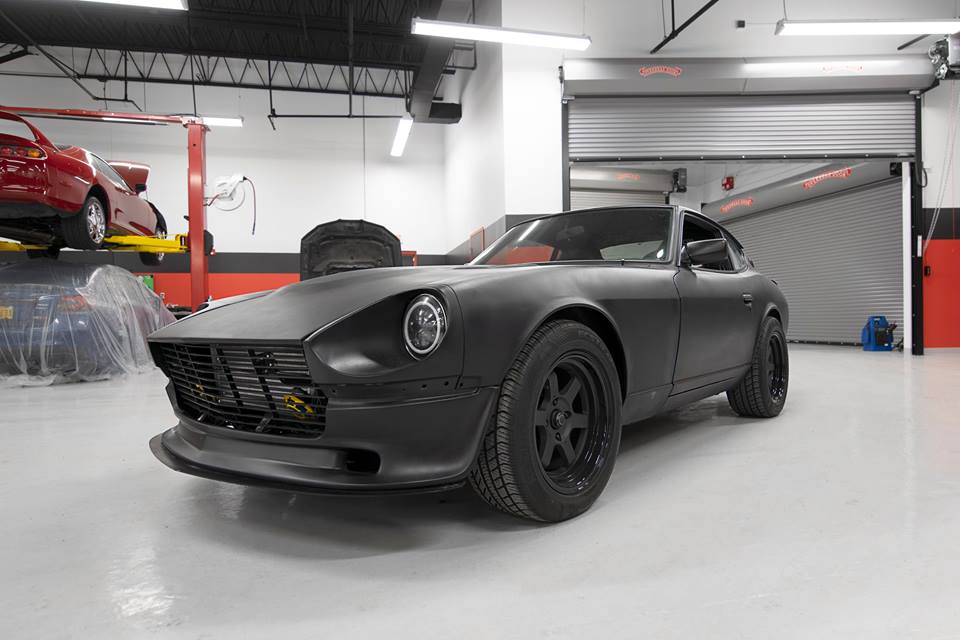 William brought us his blacked-out LS2-powered 1974 Datsun 260Z to have it put under a little pressure! After removing & refreshing the engine to prepare it for boost, Archer got busy custom fabricating a single turbocharger system featuring a BorgWarner Inc. S366 SX-E 9180 turbocharger, TiAL Sport pressure control, Injector DynamicsID1050X fuel injectors, utilizing fabrication components from Vibrant Performance, intercooler core from Treadstone Performance Engineering Inc., with hot-side ceramic coating by Detective Coating, and then Vlad brought it all together with a custom calibration via HP Tuners.
The results? 569.22whp & 553.51lbft at 9psi on 93 octane! See dyno video below. Given the fact that this small S30 platform now has the power-to-weight ratio of a McLaren P1, we think it's safe to say that William have his hands full with the new performance! Overall, a fantastic result.